It's New Year's Eve!!
I love New Year's Eve, but this year the excitement is marred just a tiny bit (or almost completely) by the fact that I have to go to the dentist shortly for an emergency root canal on a tooth that had a routine filling three weeks ago.
So a large part of my December (in among all the lovely stuff) has been three weeks of pain and painkillers and hope that the tooth would just settle down and the deep-down knowledge that the tooth was probably dying a long, slow death.
The takeaway message for everyone watching at home is this: Never schedule dental work in the first half of December if you can avoid it because this is where that can lead you…
Root Canal. New Year's Eve.
So in defiance of the fact that NYE itself is turning out to be so not awesome I thought I'd write a round-up of our Year Of Awesome.
The 2016 Year Of Awesome challenge was born in January this year when I realized that—after five years of unusual and extreme situations landing on our familial plate—our family really needed to have some fun this year. The challenge itself was this:
Find something extraordinary to do each month for the entire year. Something fun. Something adventurous. Something delicious or out of the ordinary. Something magical. Or, at least, something that has the potential to be magical.
So how did we do in meeting this challenge?
I think we did pretty well. Here's a look at some of our Year Of Awesome activities in 2016.
In February we took a glass bottom boat tour on Hideaway Island.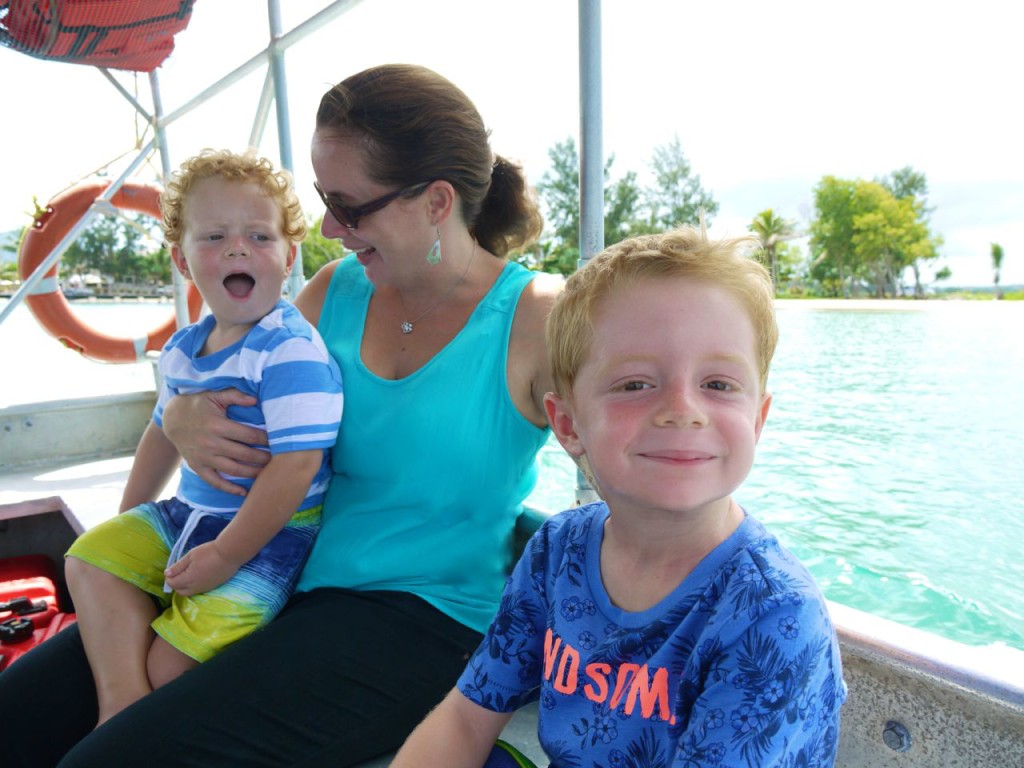 Also in February, I flew back to Australia by myself (!!) to spend a lovely weekend on Sydney's northern beaches with six girlfriends from college days.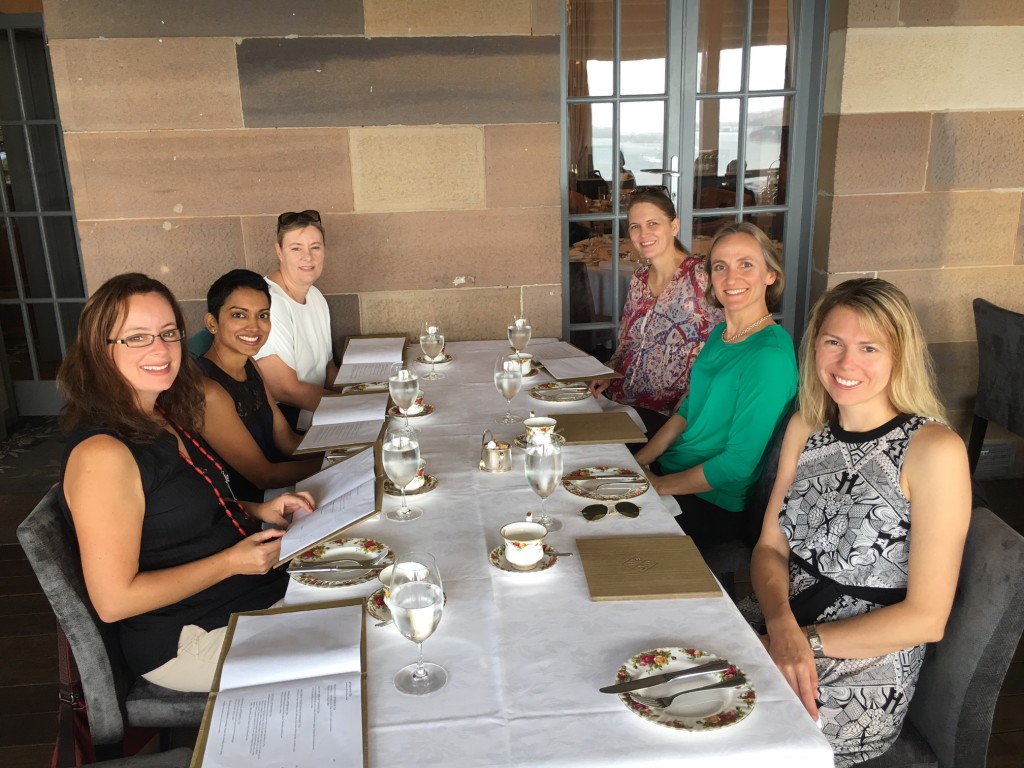 And in March, Mike went to New Zealand for a work trip. While he was there he took a couple of days of leave and hiked the Routburn Track.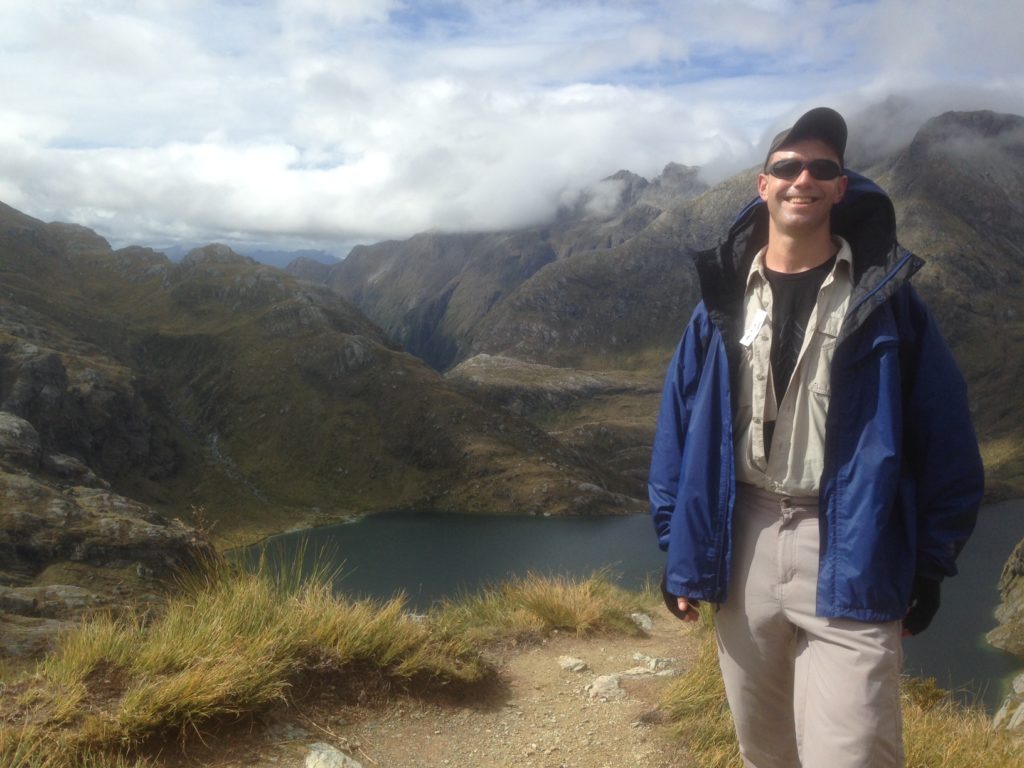 Over Easter, Mike and I spent a night alone at Eratap Resort to celebrate my birthday.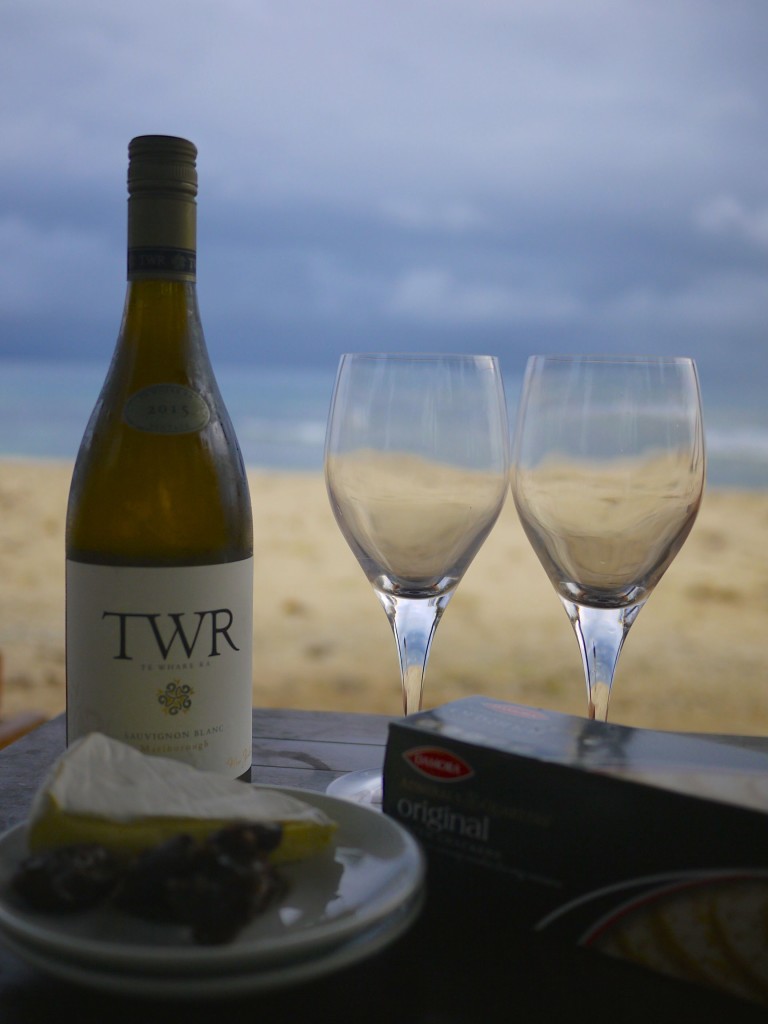 We also spent a night with a bunch of lovely Vila families at Benjor Resort. And we took a day trip in a friend's small boat out to Lelapa Island on a hot, glittery day that was all starfish and aquamarine. It was a total Easter Weekend win.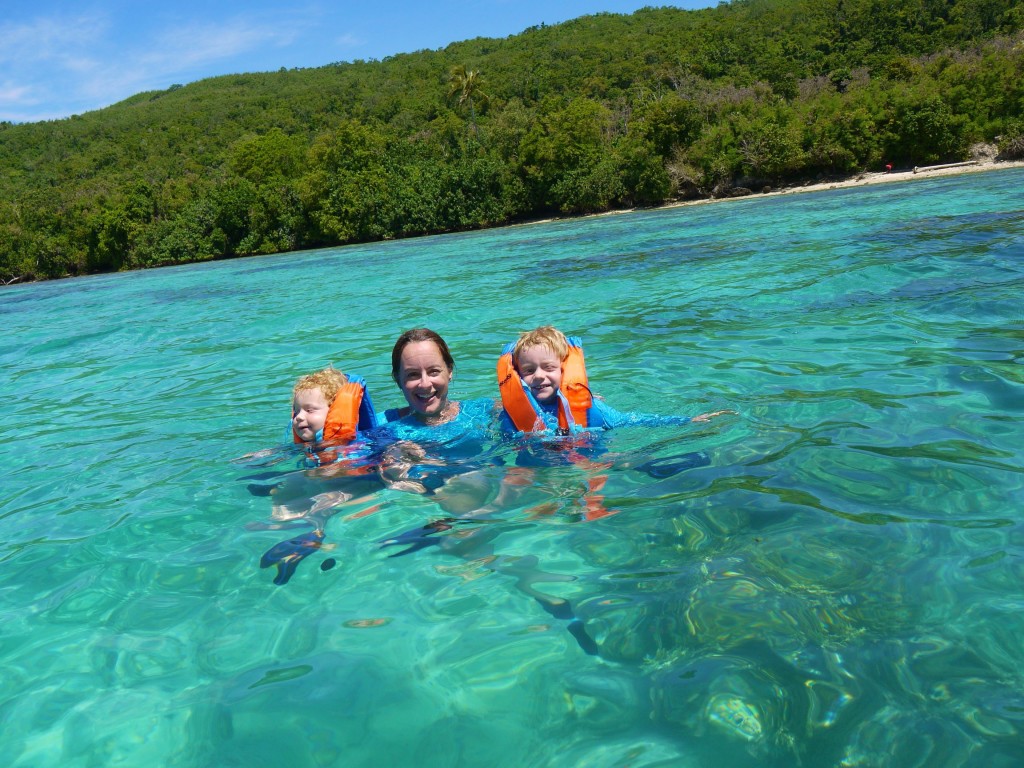 In April we just scraped under the wire with a day trip to Pele Island and by hosting a little birthday soiree for ourselves at our house with champagne and cheese and crackers on the 30th of April. I was just (sort of) back on my feet after my third bout of cellulitis in five months. Mike was just getting over shingles. I plan to have a 40th re-do in a year or two, because wasn't the celebration I had in mind, but full "awesome" points awarded for effort in the face of adversity.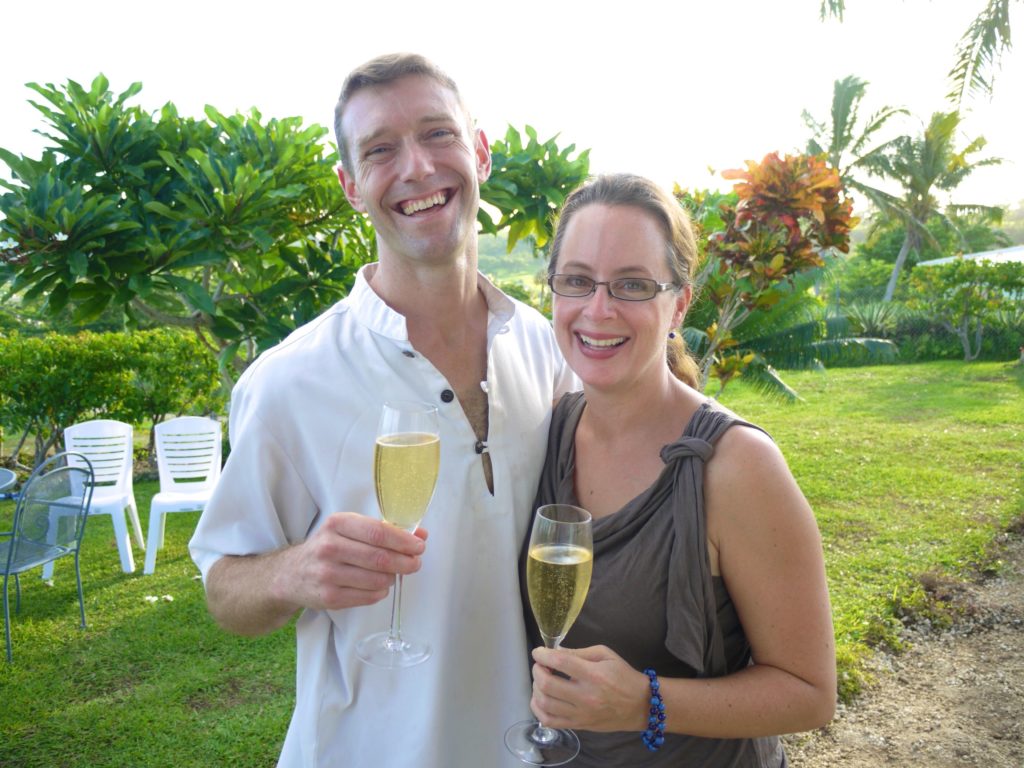 In May we went camping out at Le Life. Tents. Deserted beach. Campfires. Baby turtles. What more could families with little kids want? We loved it so much we've been back twice more since then.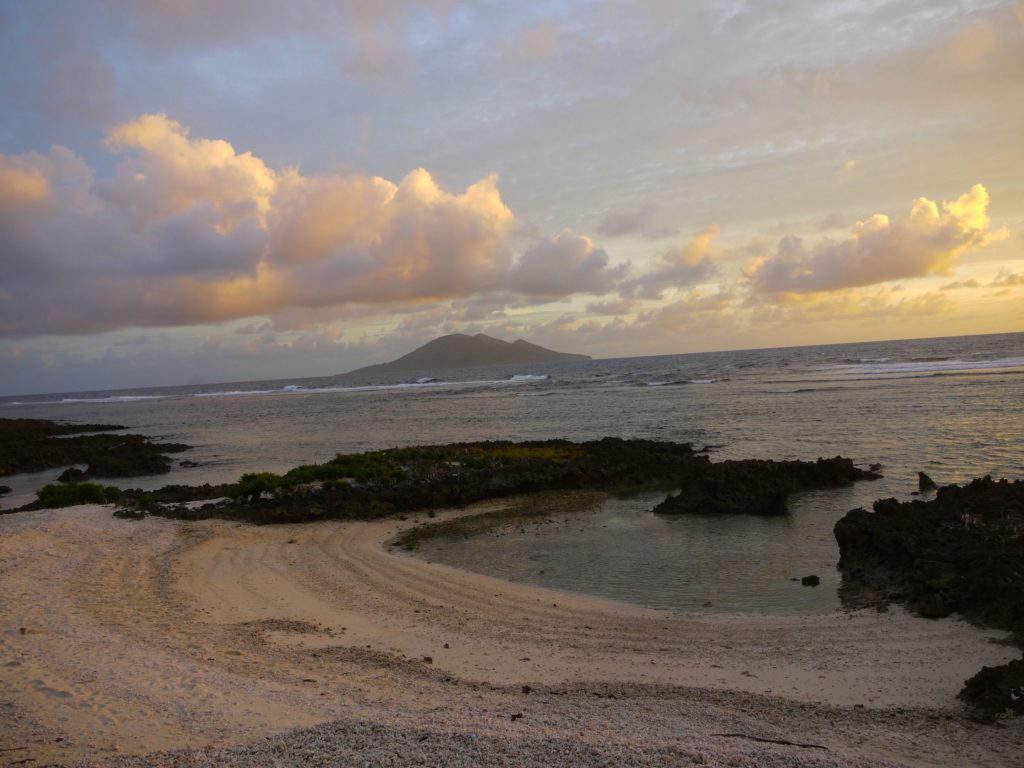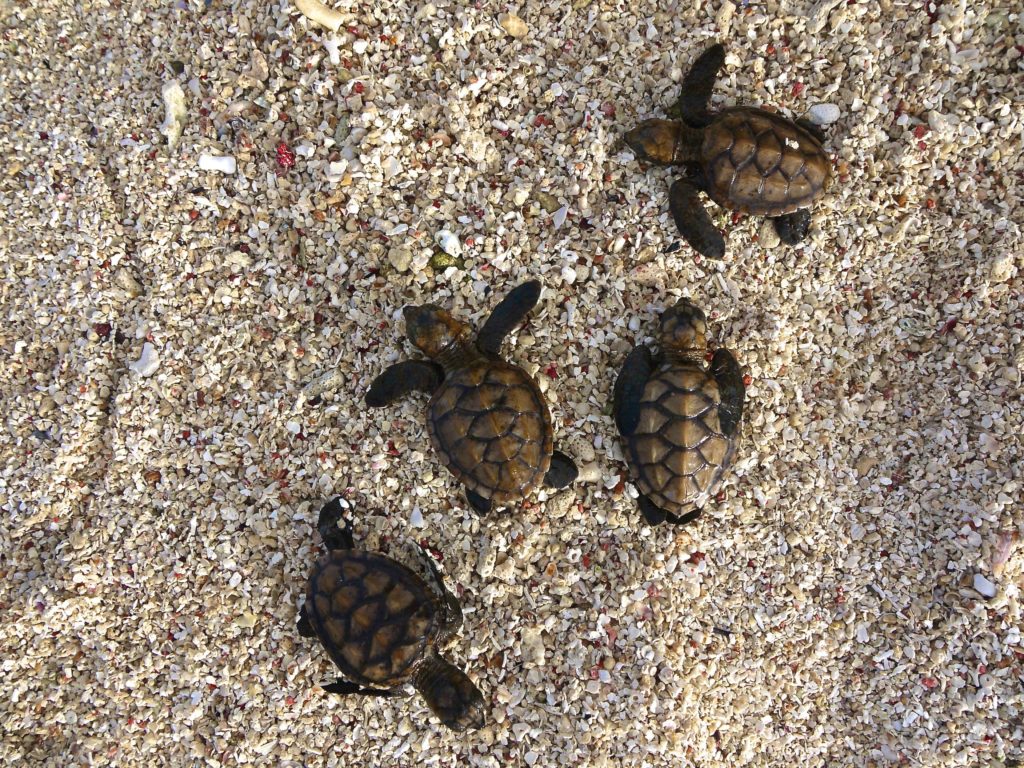 We've also stayed overnight at Havannah harbor in the cabins there twice (think pebble beaches littered with sea glass, still clear water, campfires and an impossibly high treehouse for the kids that really stresses me out.)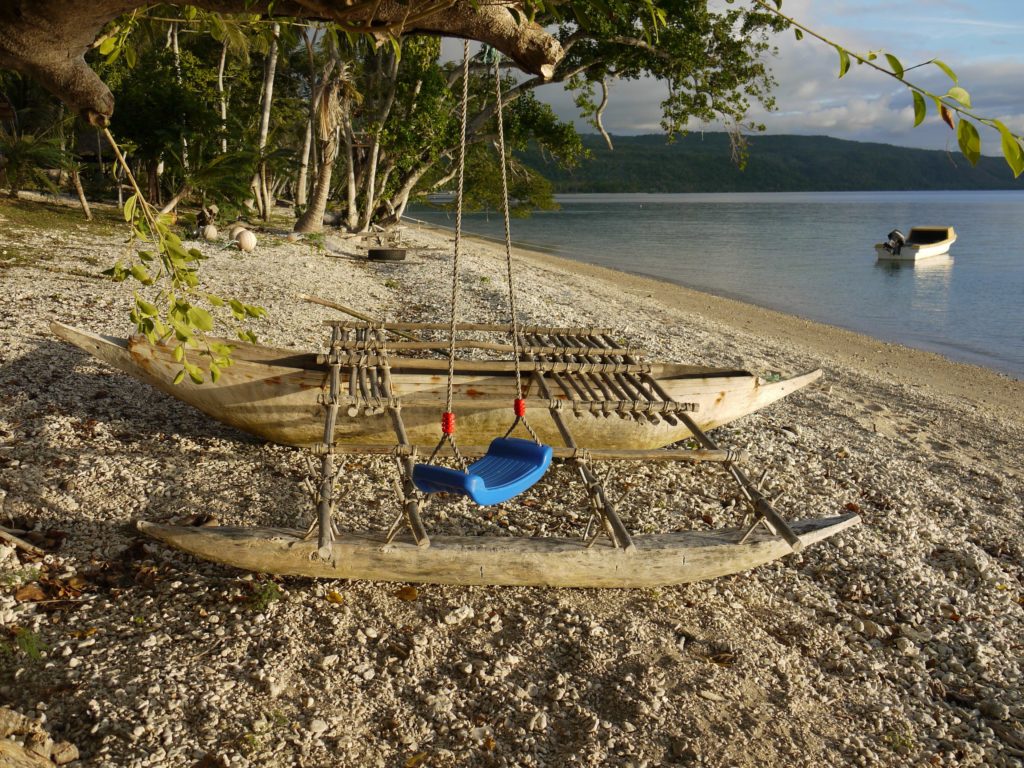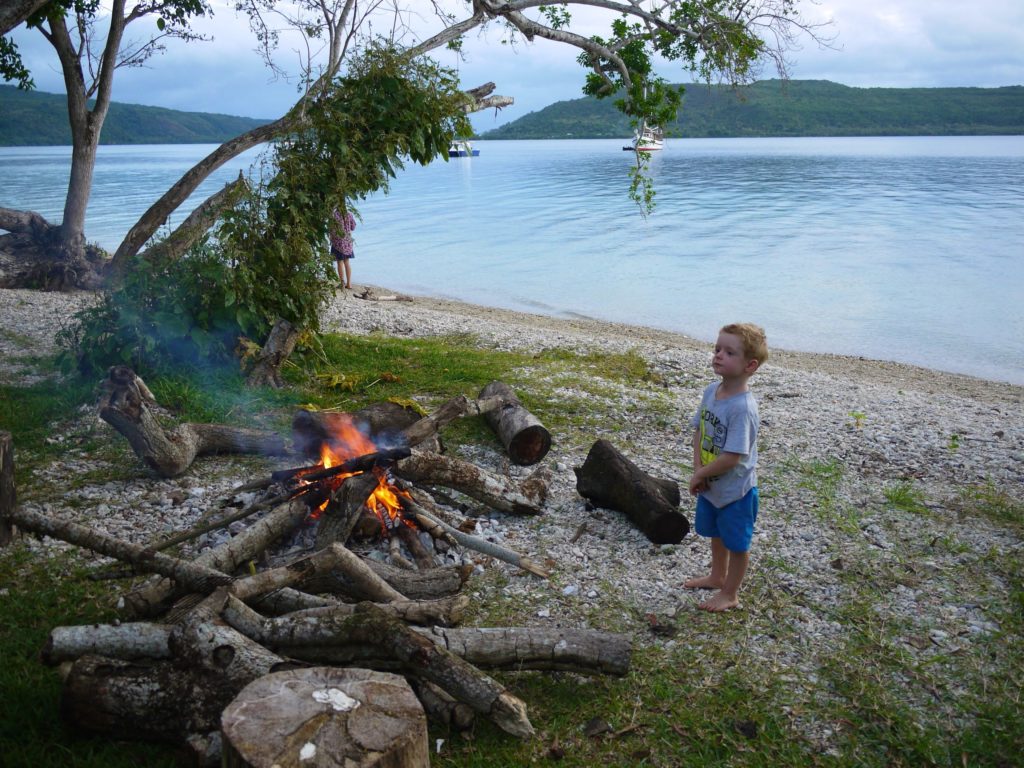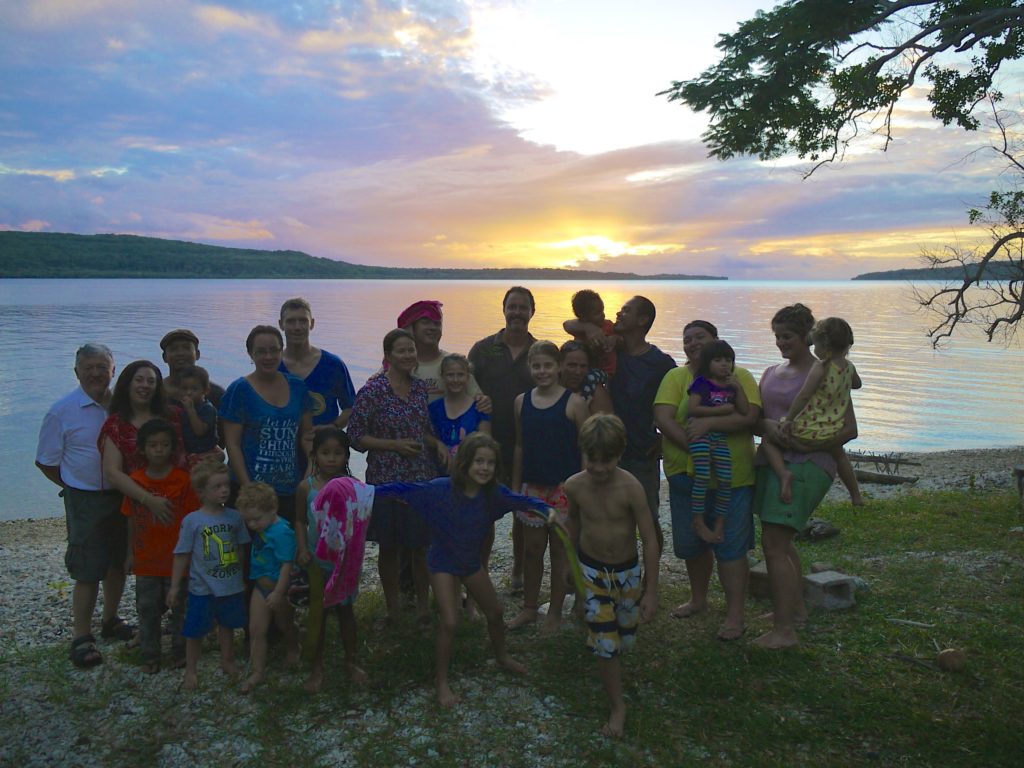 We took a tour of the Chocolate Factory at the ACTIV center and learned all about how the center sources cocoa beans directly from farmers out on the island, how they get them to Vila, and how they process them at the center to produce their amazing, high quality, chocolate.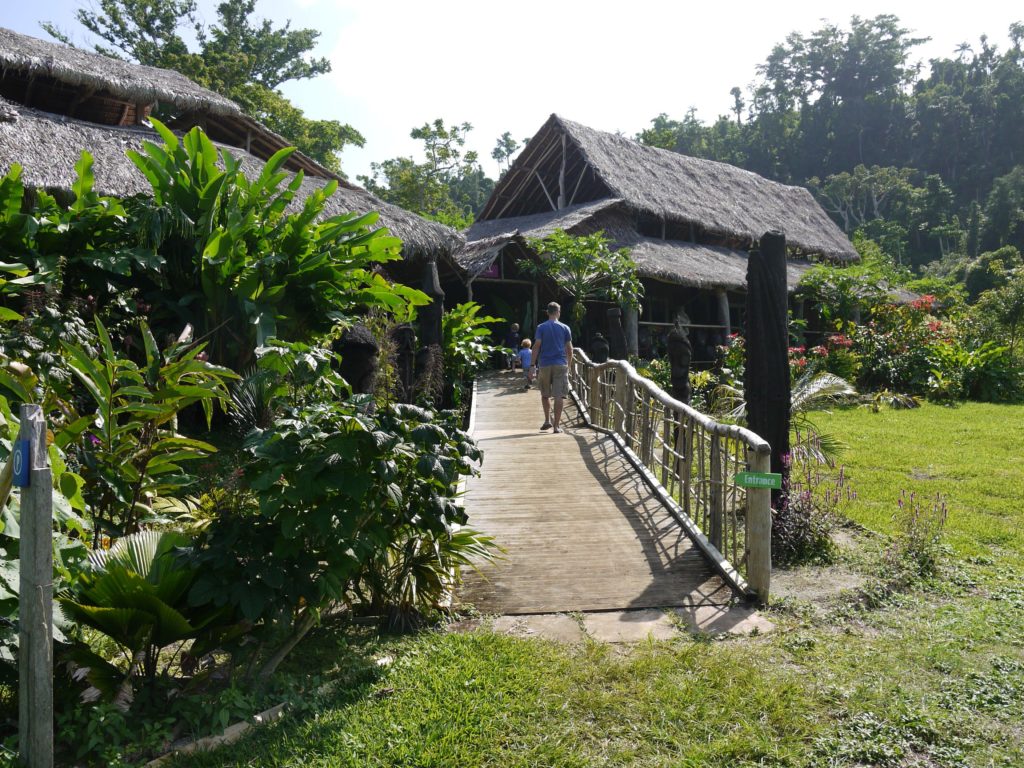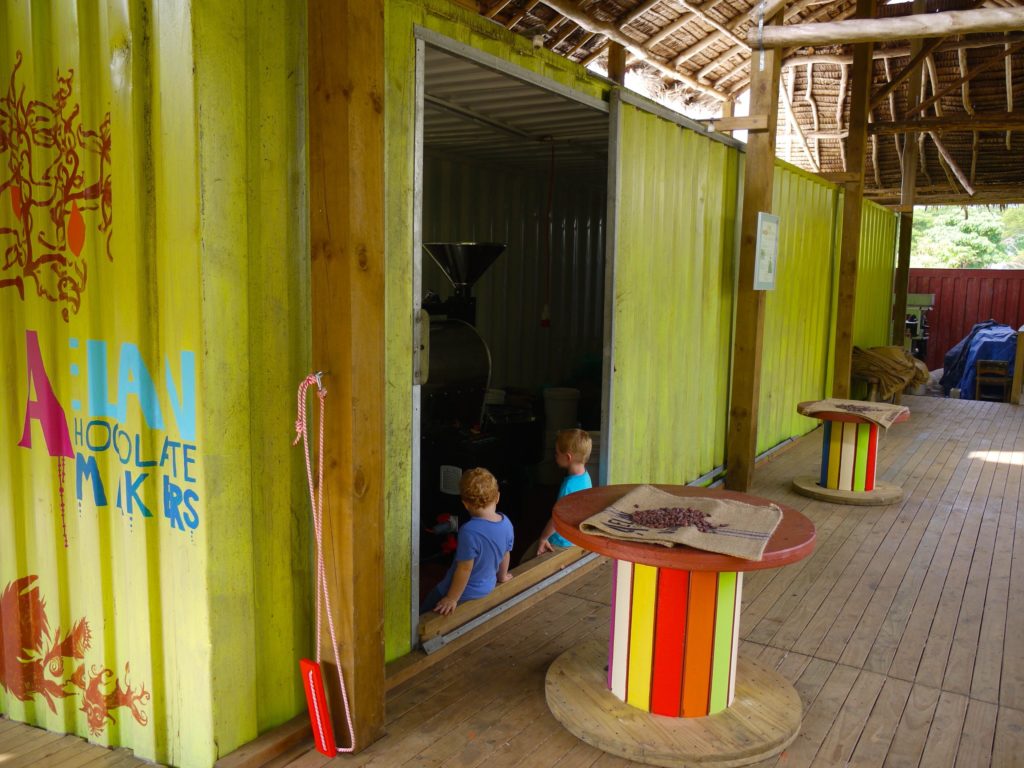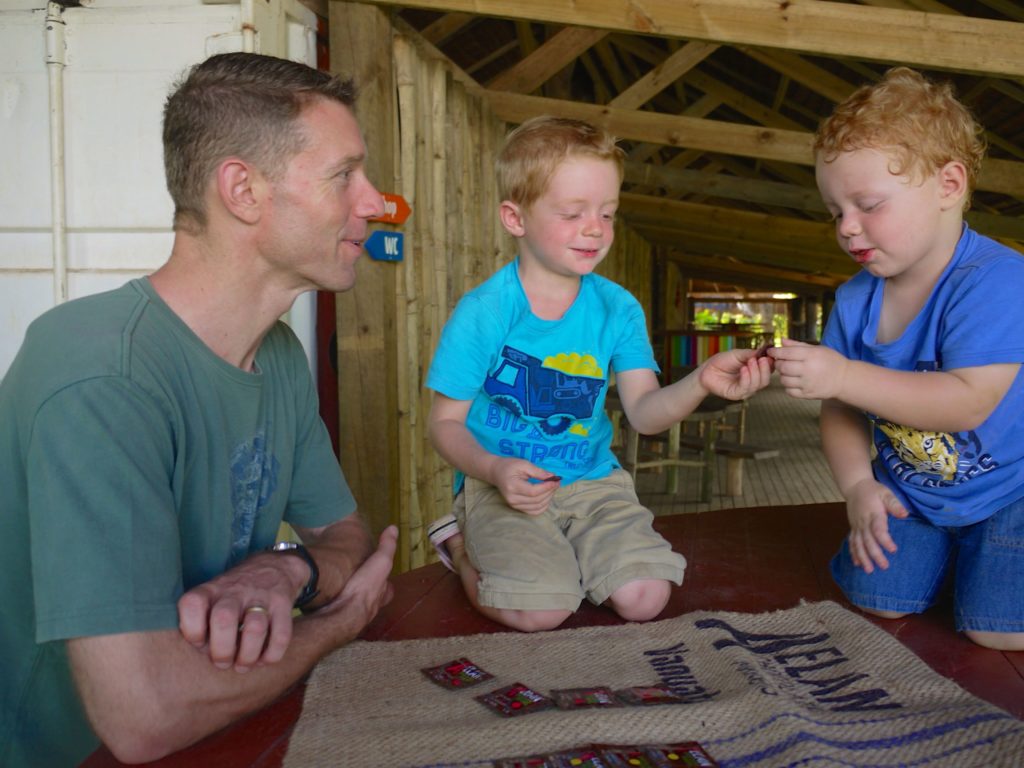 Mike bought a $100 bottle of champagne to celebrate the first time I sold more than $100 of my own books on Modern Love Long Distance in a single month. We drank it in the backyard. It was lovely (but not $100 worth of lovely, so we won't be making that particular gesture again.)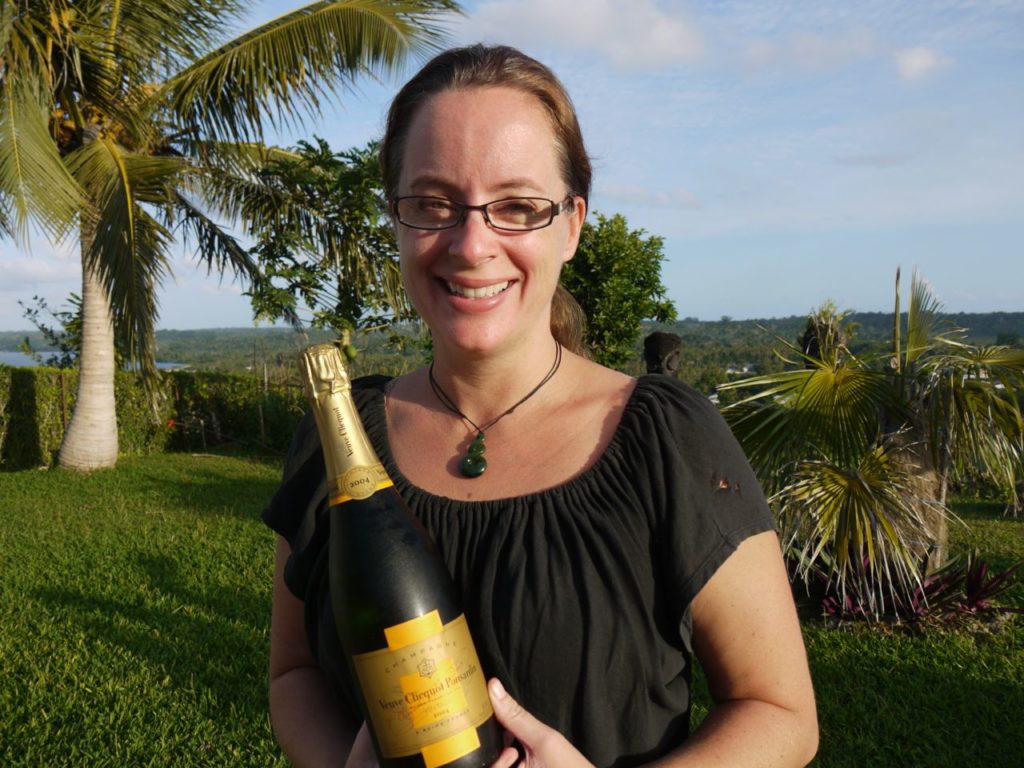 We went swimming at the Blue Hole, and swimming with an 140-year-old turtle.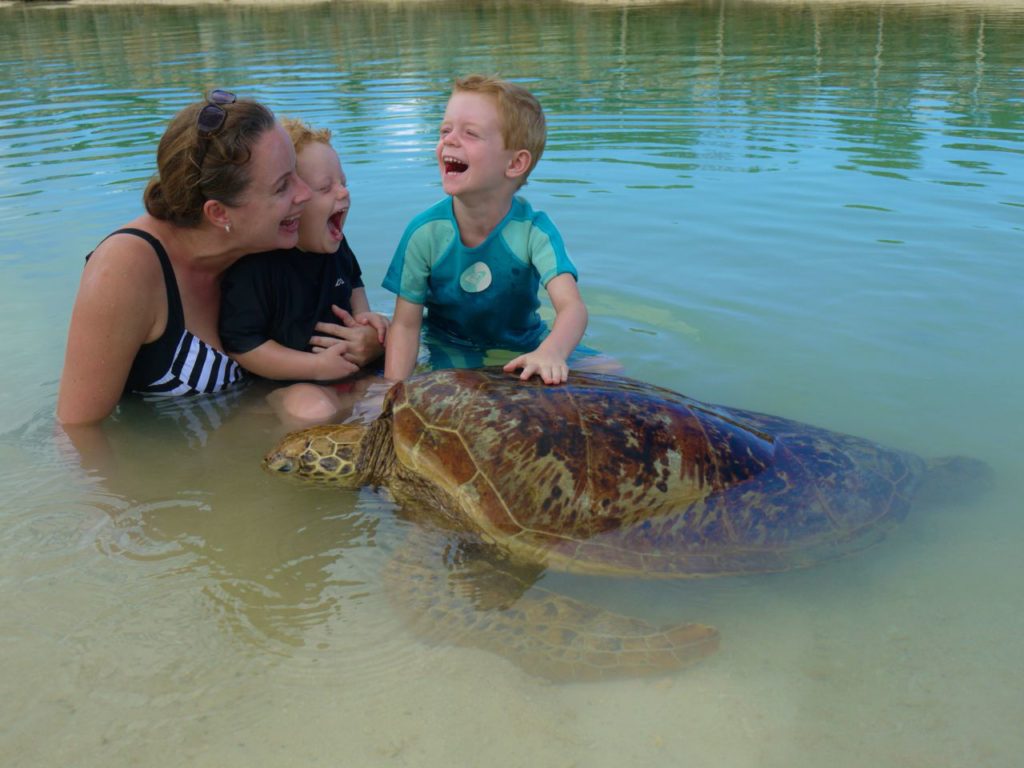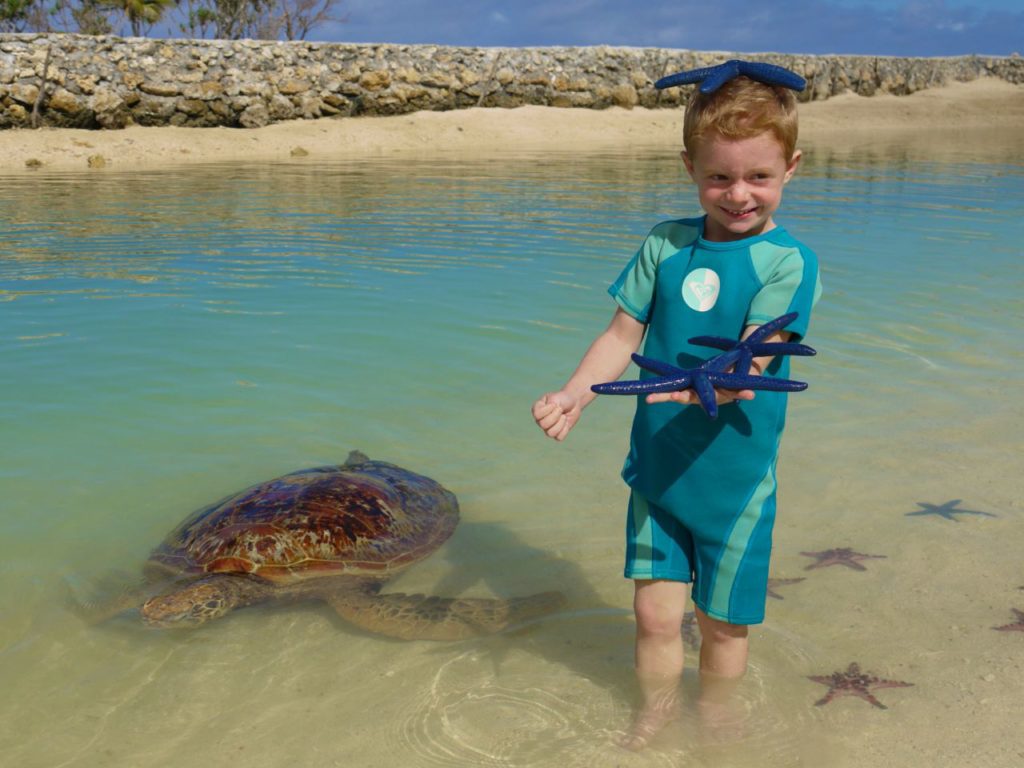 We discovered Tranquility Island Resort on Moso and loved it so much we've now been there to spend the night in their cabins and visit their turtle rookery three times already.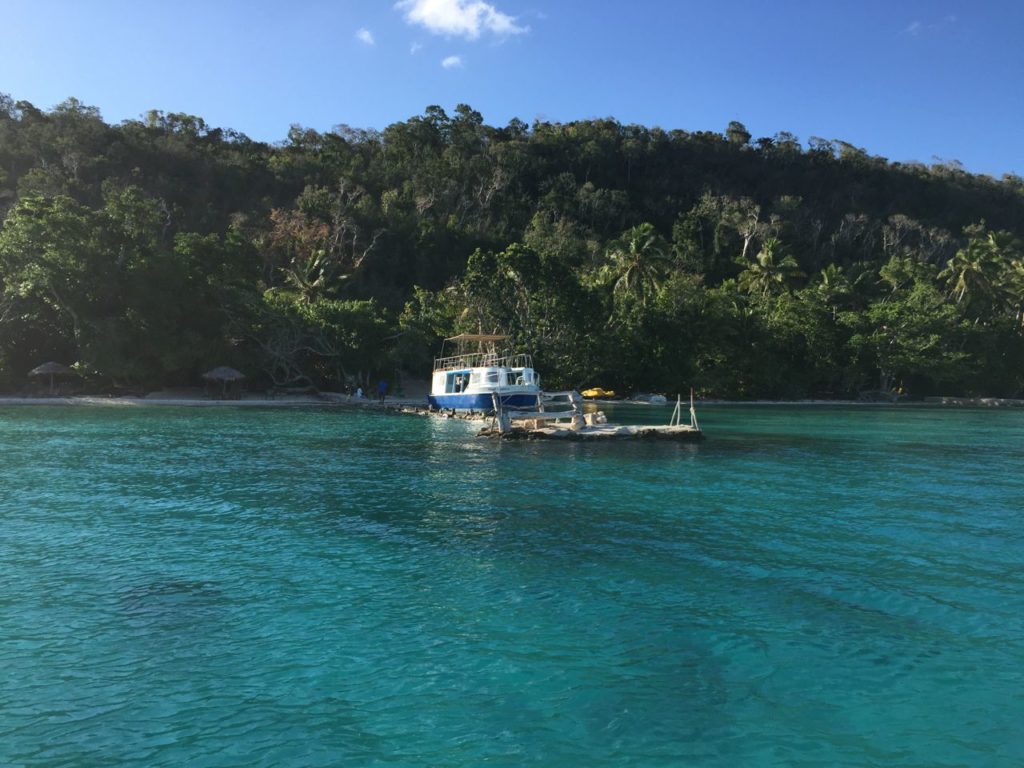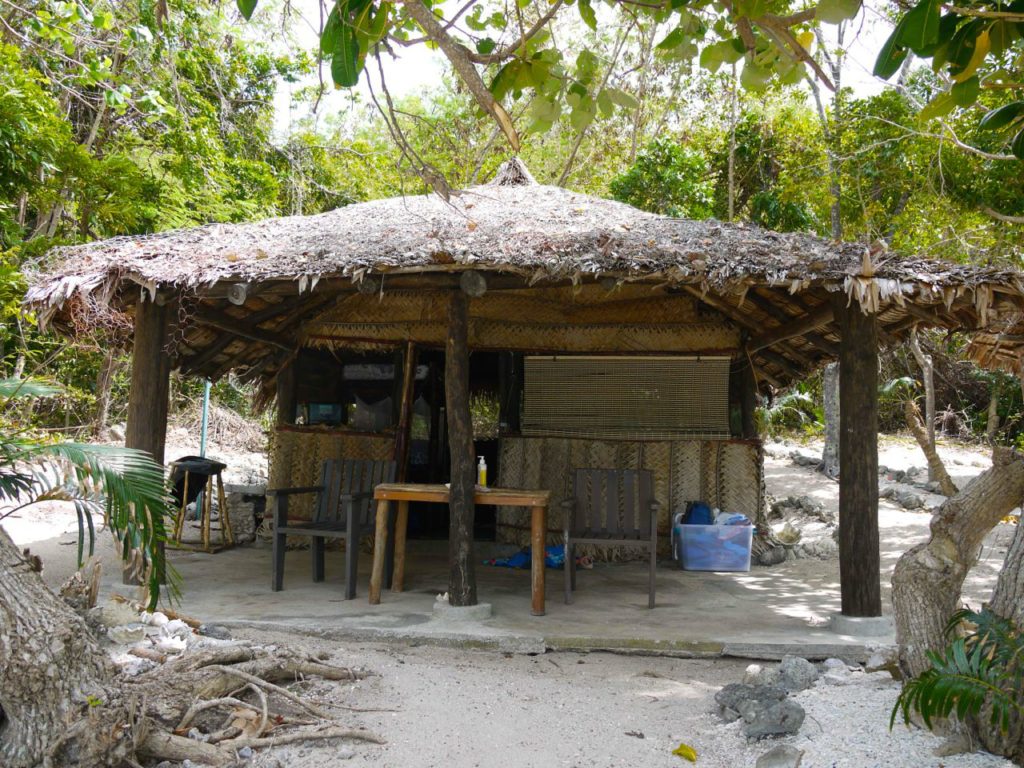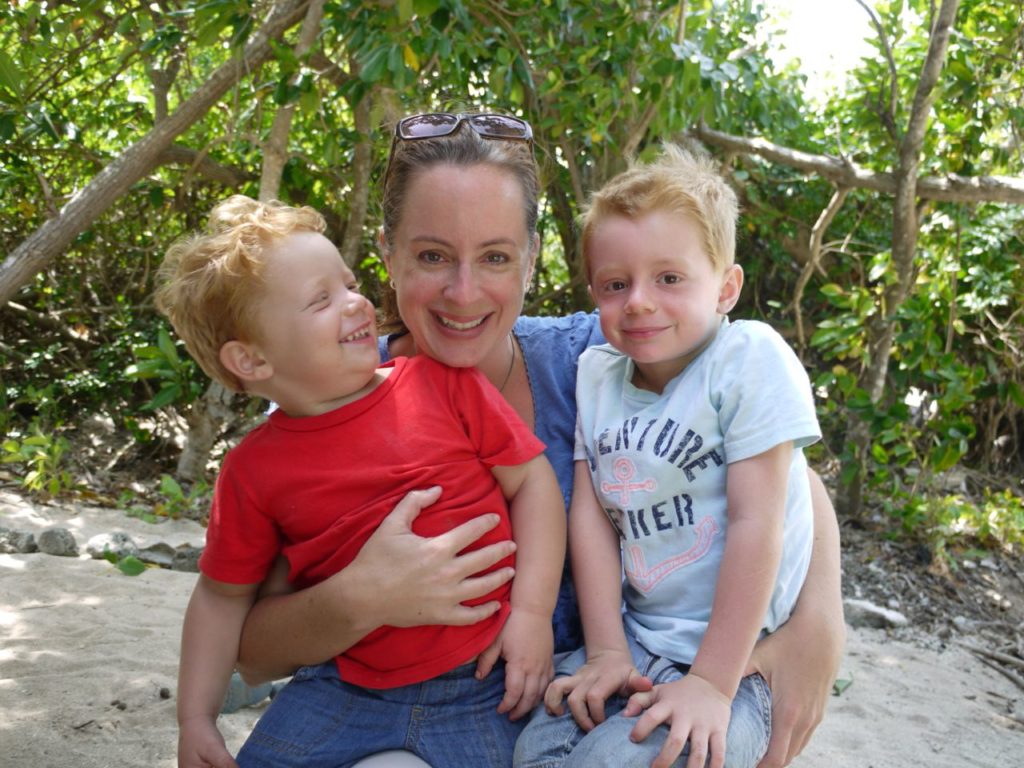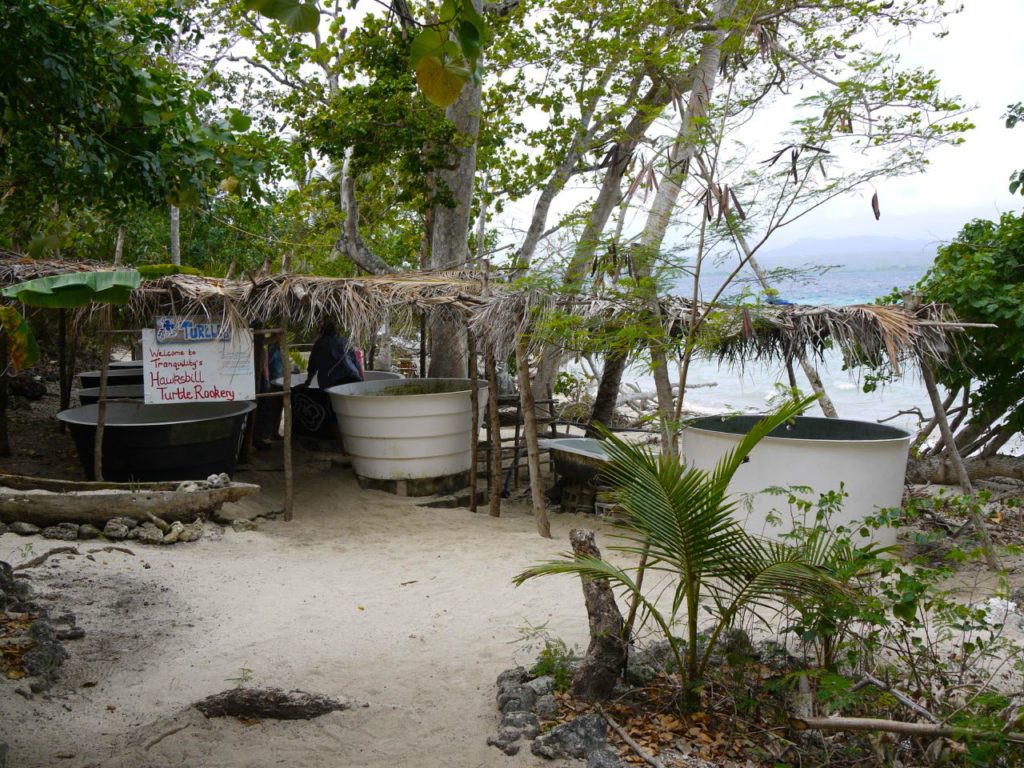 I also spent an overnight with a group of women at a resort on Moso Island set at a slightly different price point, The Moso. Very classy.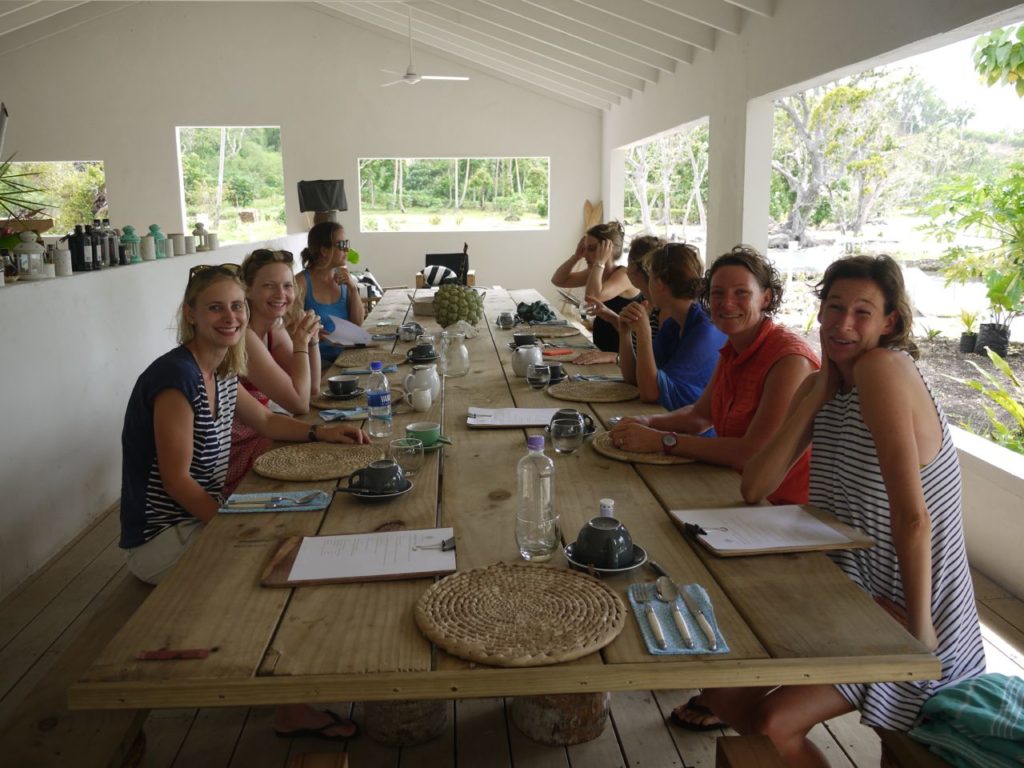 I think that's about it in terms of radically awesome things we did as a family, but there have been other awesome things that have injected this year with fun and flavor and fellowship as well.
My sister and niece visited, and both sets of parents visited twice, all of which was wonderful.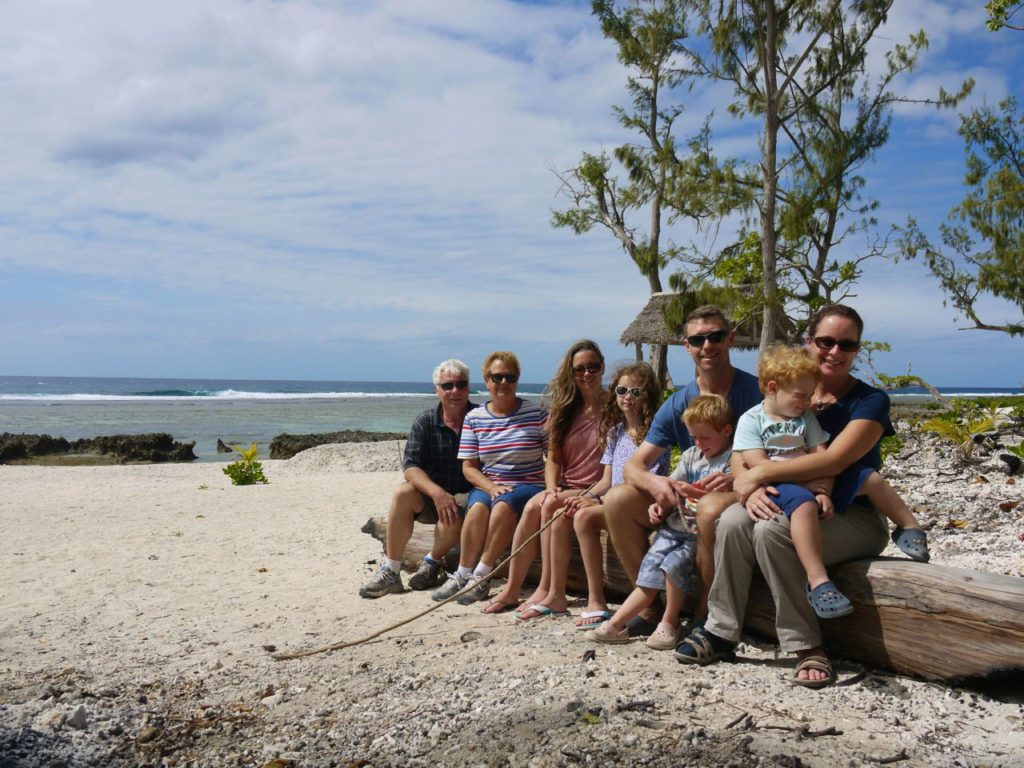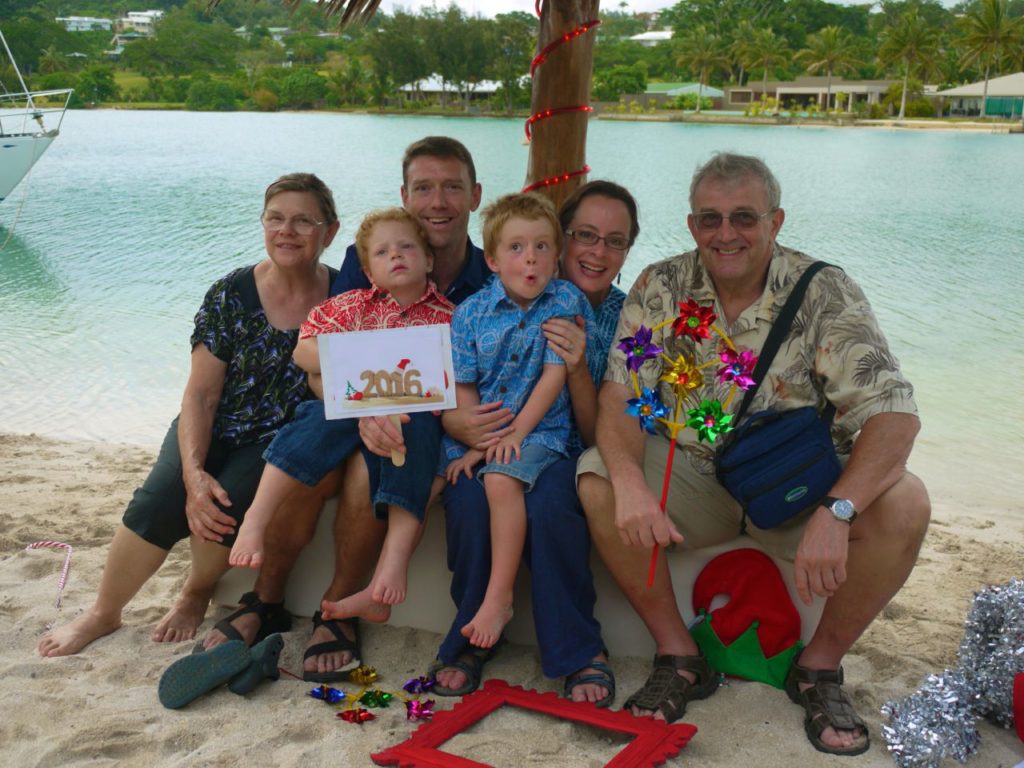 We also hosted a couple of other sets of friends who came into town. Also wonderful.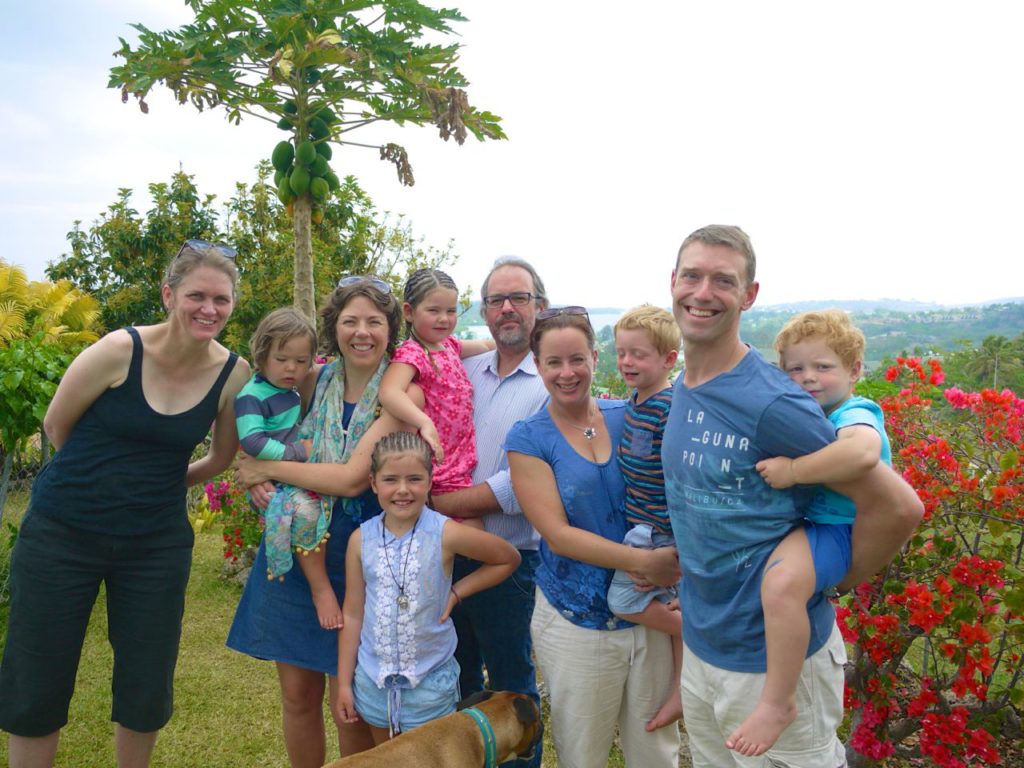 While both of our husbands were out of the country, I had the extraordinary privilege of being with our house-lady, Cynthia, when her baby girl was born (and boy-o-boy, when you are not actually the one in labor it is so much easier to marvel at the amazing miracle of birth). Rita Lelani is now a bouncing, smiley four month old who comes to work with her Mama every day at the moment.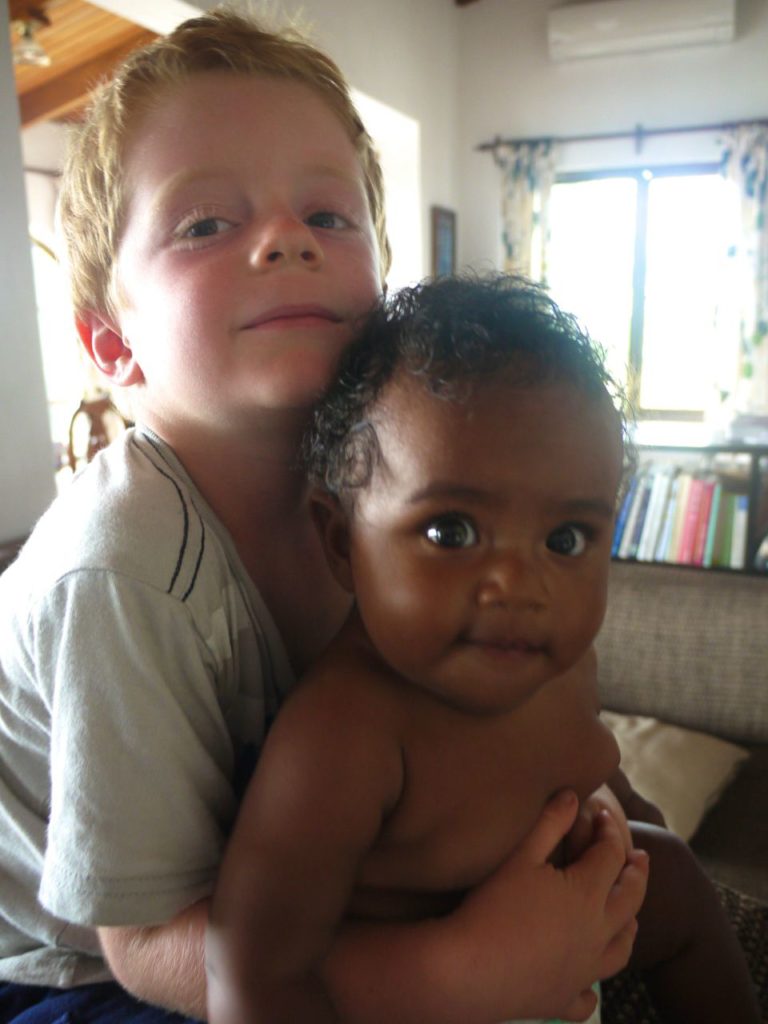 Mike received a medal from the president of Vanuatu for the work that he and the entire World Vision Vanuatu team have done to help Vanuatu recover after Cyclone Pam.
In the first year after Cyclone Pam, World Vision provided direct assistance to more than 62,000 people. They distributed water, food, shelter kits, kitchen kits, hygiene kits, blankets, tarps, solar lights, seed and tool kits, and jerry cans. They installed water tanks and rehabilitated water systems. They built toilets, immunized children and helped equip preschools.
They did all this in addition to continuing to implement their longer-term development programs that were in place before Pam and have continued since.
Day after day last year, I saw how hard Mike and the team were working to meet great needs. I saw how thoughtful and careful they were in their decision making about response programs. I saw how authentically they strove to partner with others during this process.
I'm so proud of him and all of them, and I was so glad to see them getting some national recognition for their amazing efforts and effective programs.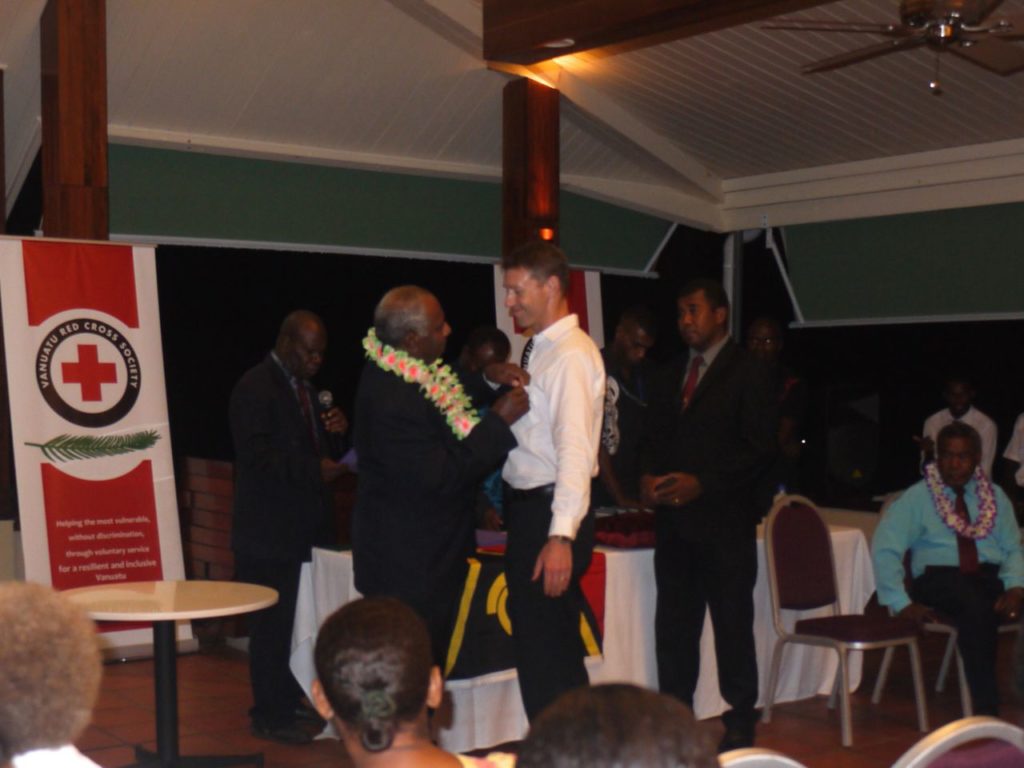 What else has been awesome? Well, I've been loving book club, and I kicked off another book club for the mama's group as well. We had a short-lived but wonderful writing group in place this year. And I've been helping Cynthia start a sea-glass jewelry making business, but I'll tell you more about that next year.
Since this post is getting crazy long (and since I need to go to the dentist soon, GAH) I'll leave you with scattering of other photos – some of my favorites from the year.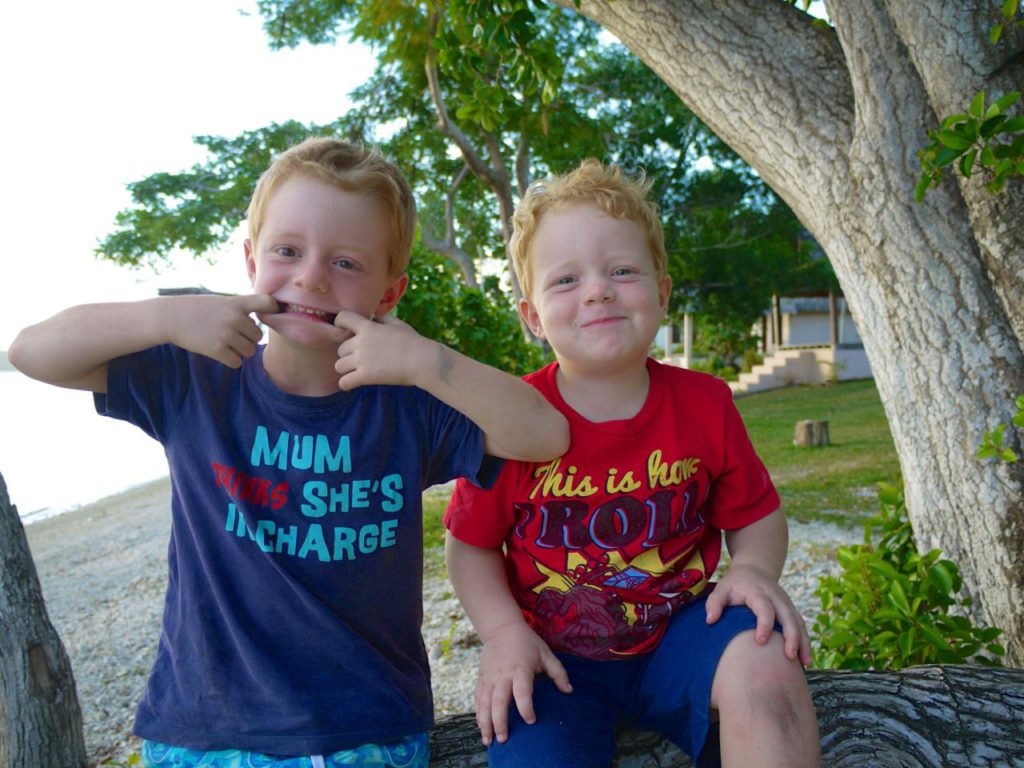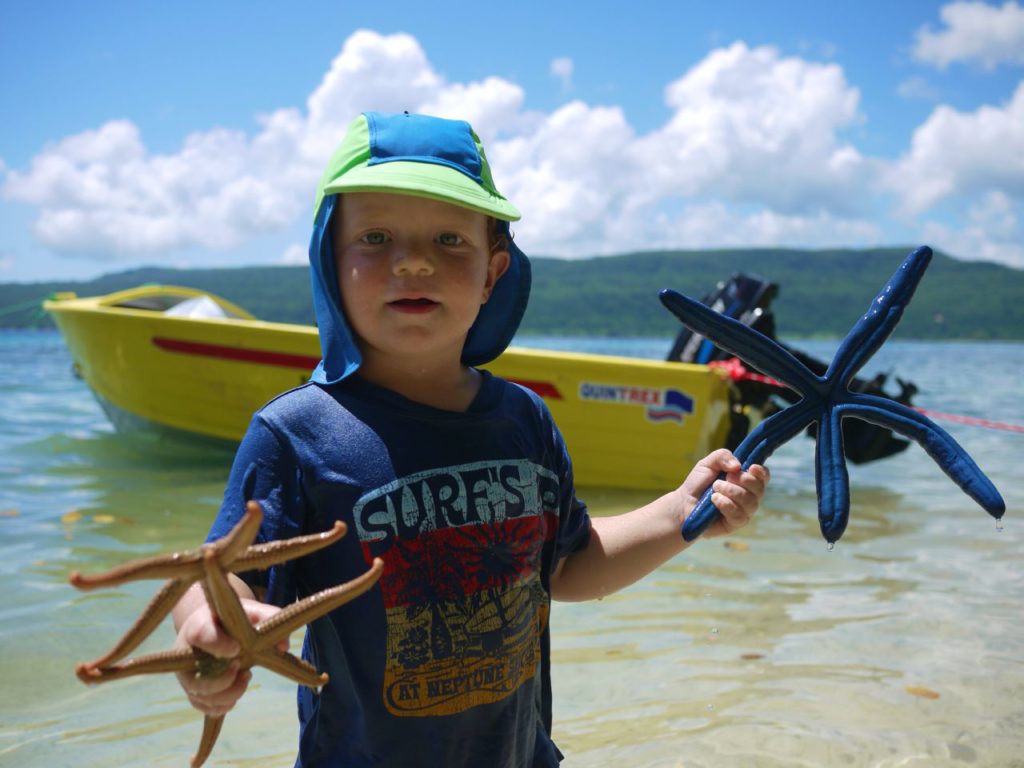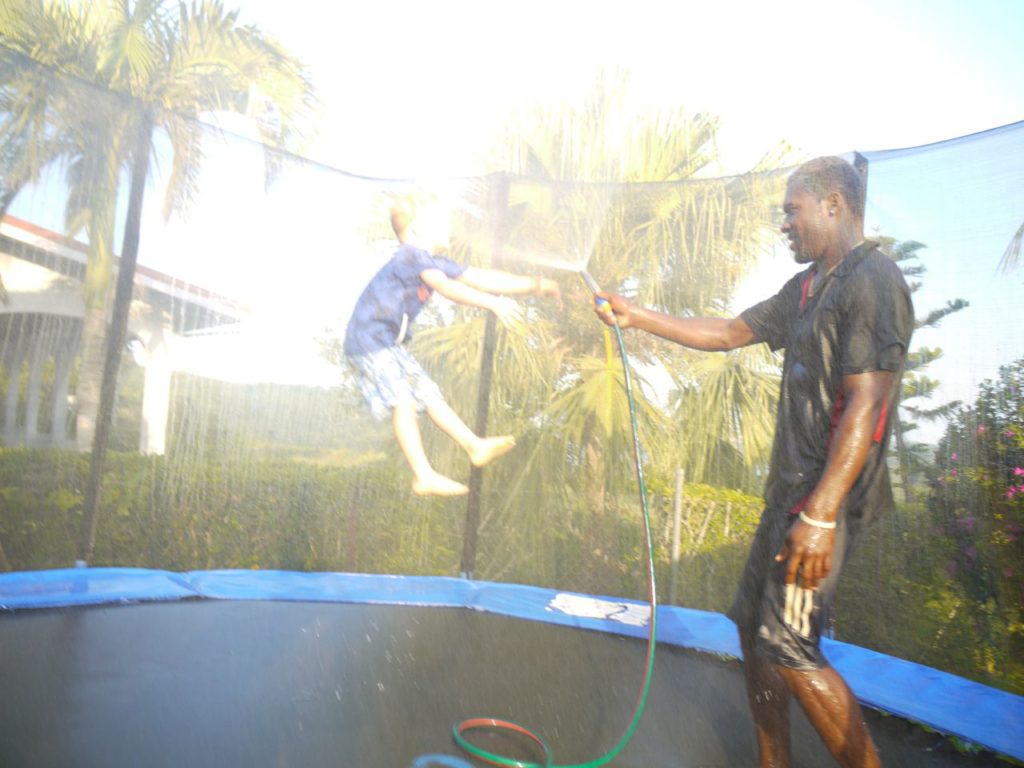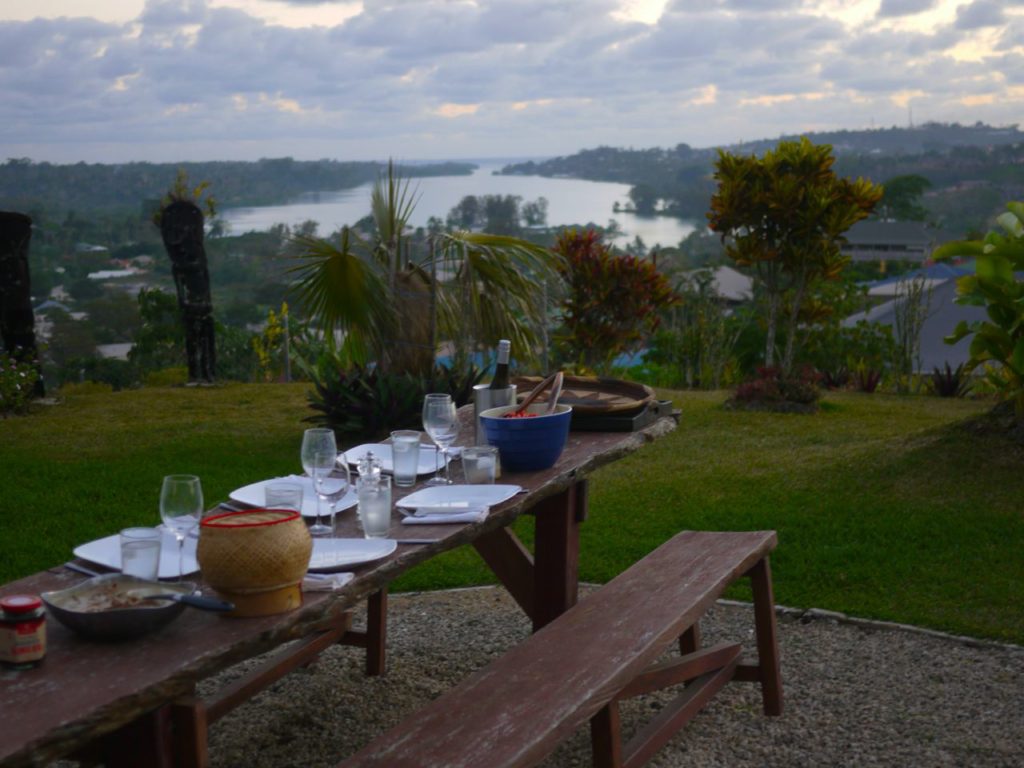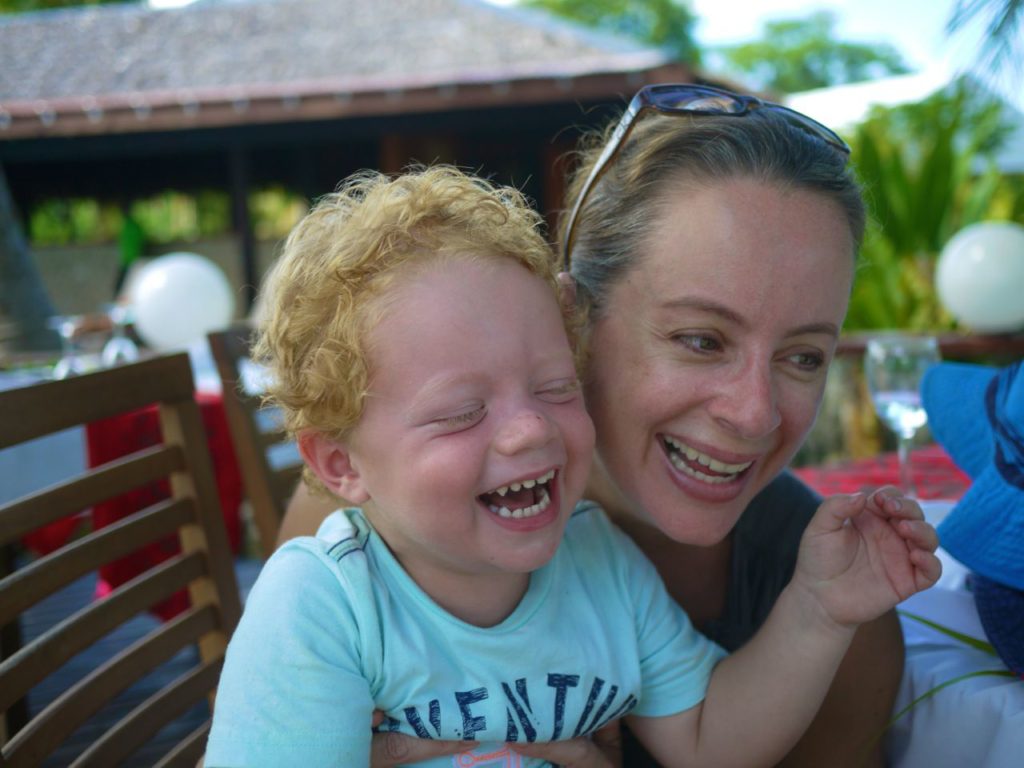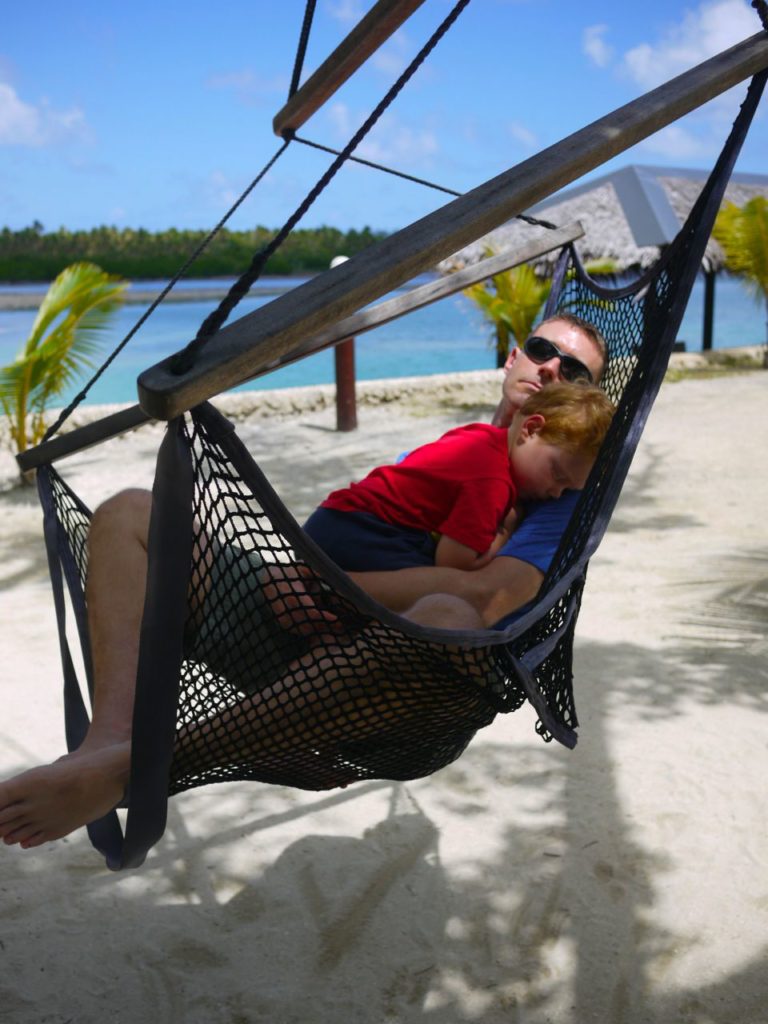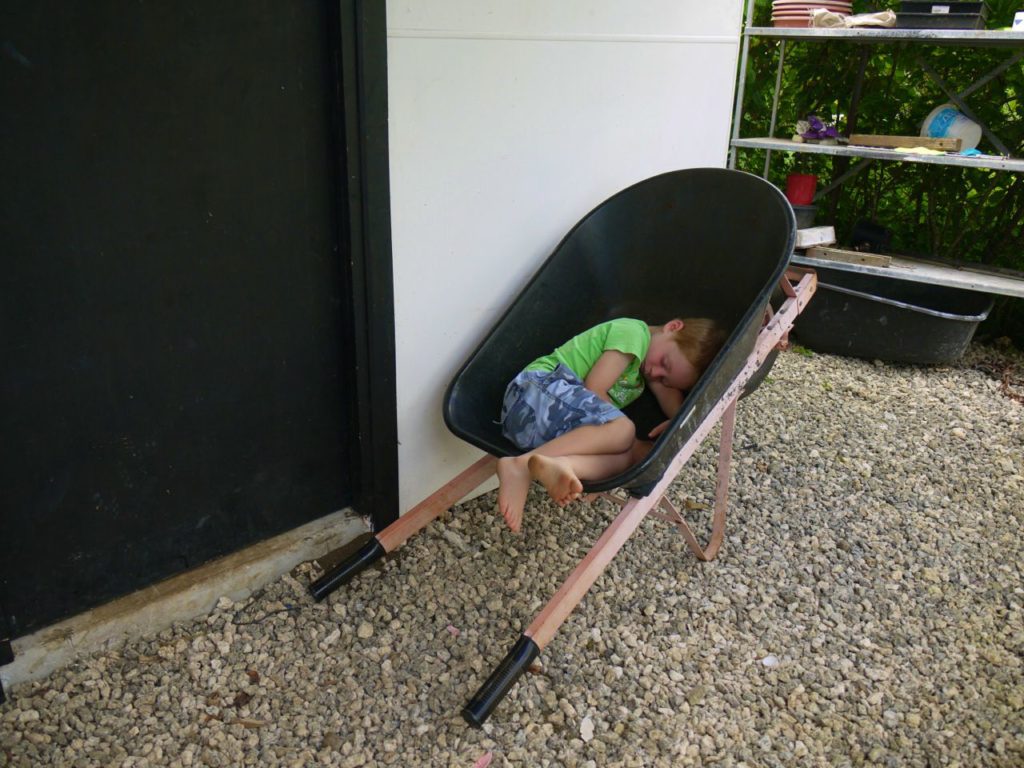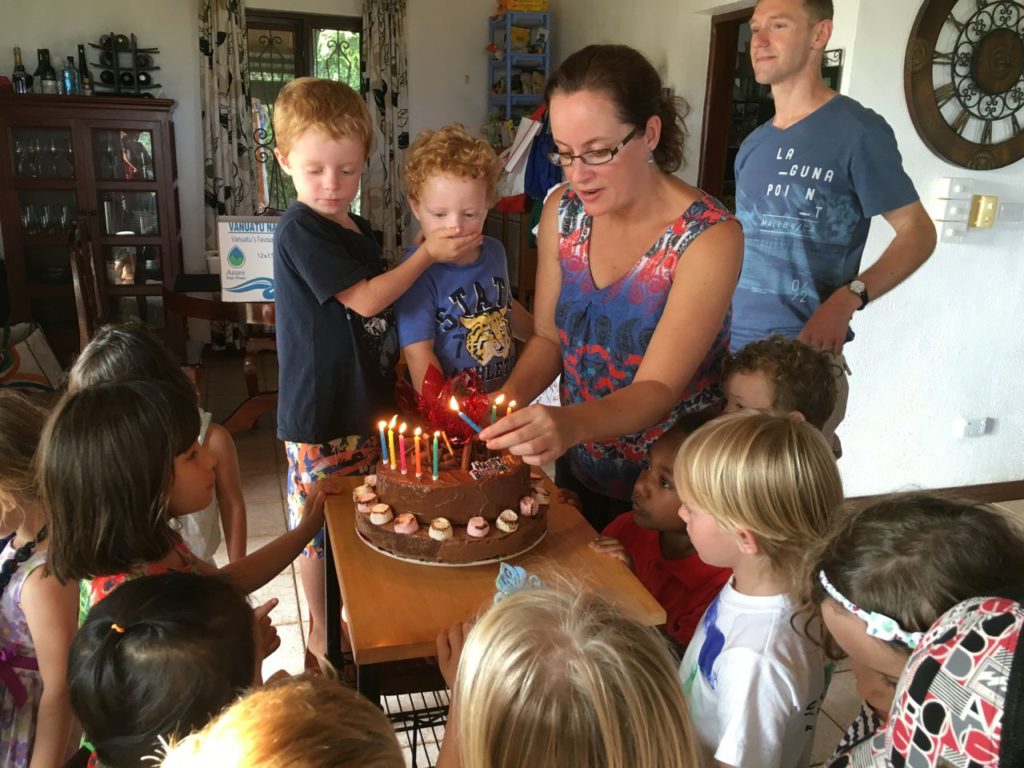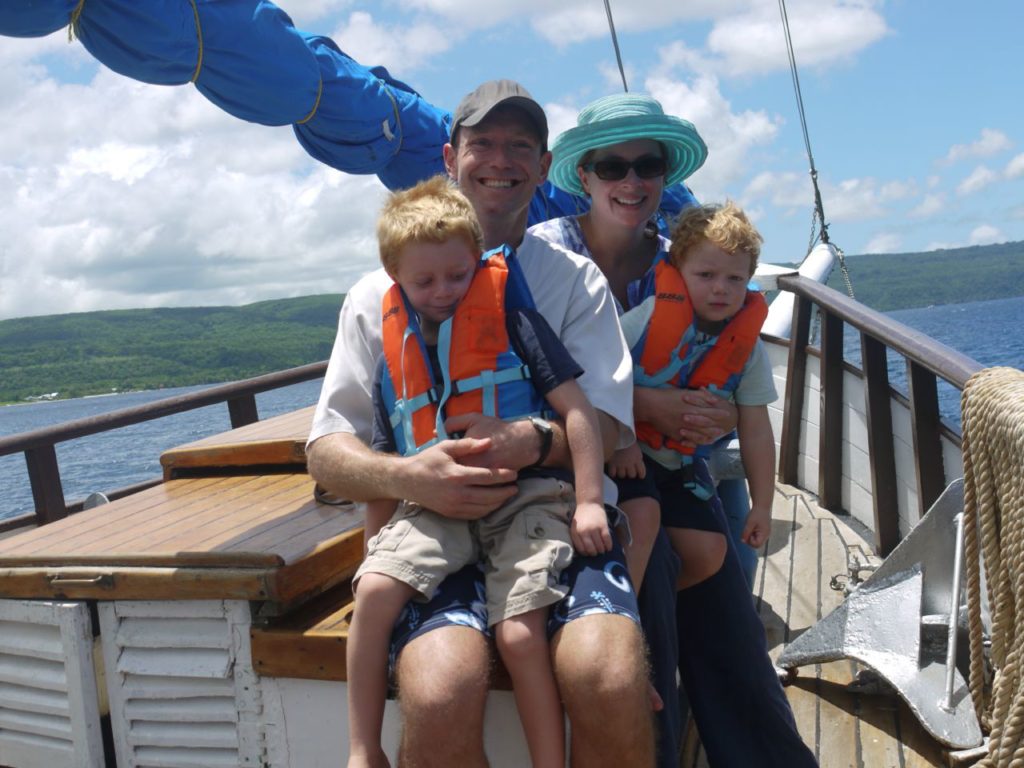 May 2017 be full for life and color, sparks and smiles for you. May the good days far outnumber the hard ones. May important friendships grow stronger. May cheerfulness come easy.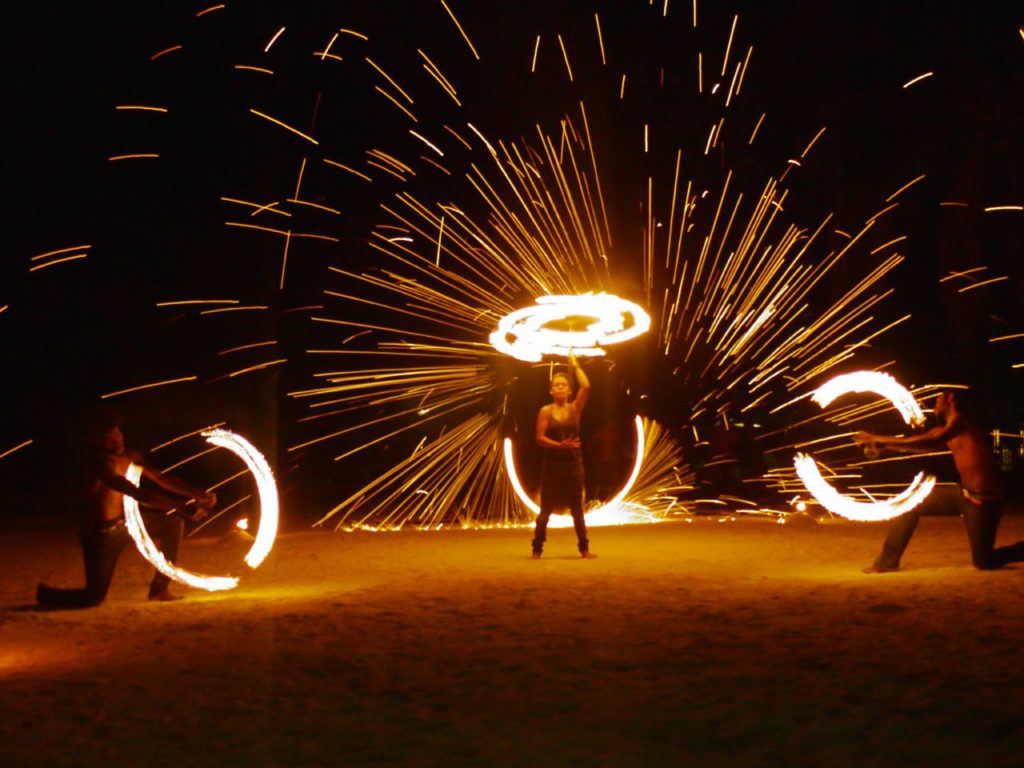 Thumbs up to 2017! I hope you have a great start to the new year.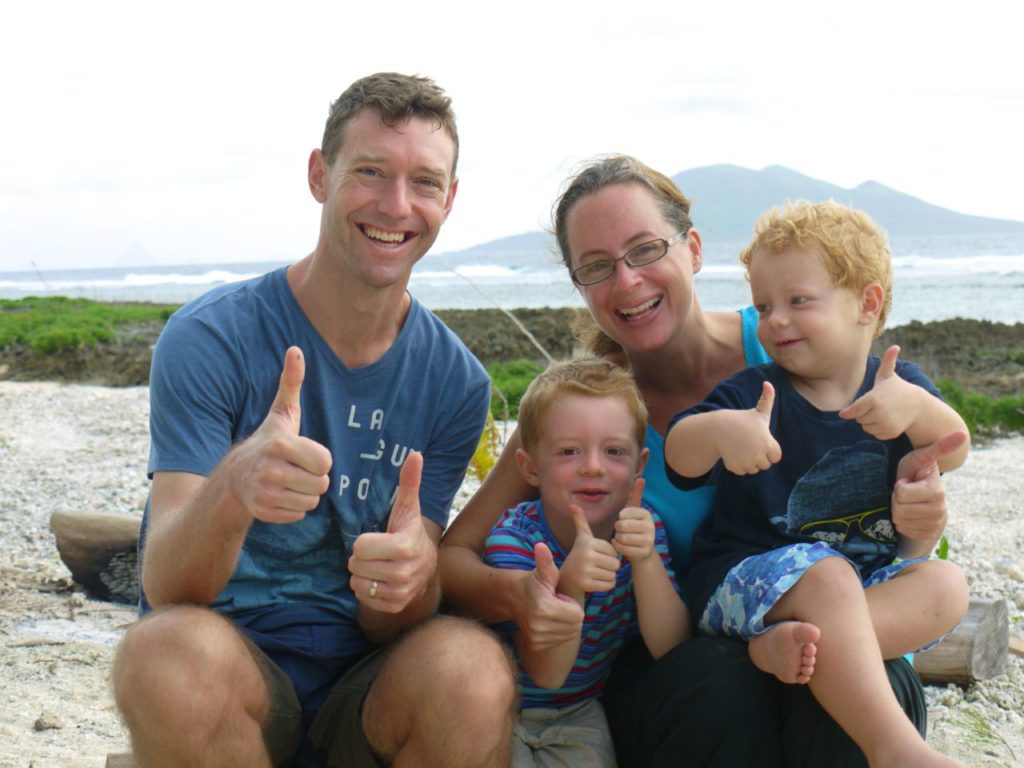 And, hey, I'd love to know…
What was the most awesome thing you did this year?
Save
Save
Save
Save
Save
Save
Save
Save
Related posts: