I love the week in between Christmas and New Year. It's a much-needed pause between the busy build-up to Christmas and turning the page to a new year.
This year I'm spending that gap with Mike and the boys in New Zealand. We've just enjoyed a lovely, sunny five days in Queenstown with my parents, my sister & niece, and my brother and sister-in-law. We went jet-boating, parasailing (my favorite), luging, and visited an ice bar. Along the way we had a lot of fun, some quality family time, and some extremely un-fun periods with the kids. Pop quiz…
Too much sugar + too much adrenaline – enough sleep – familiar routine = ???
Anyone?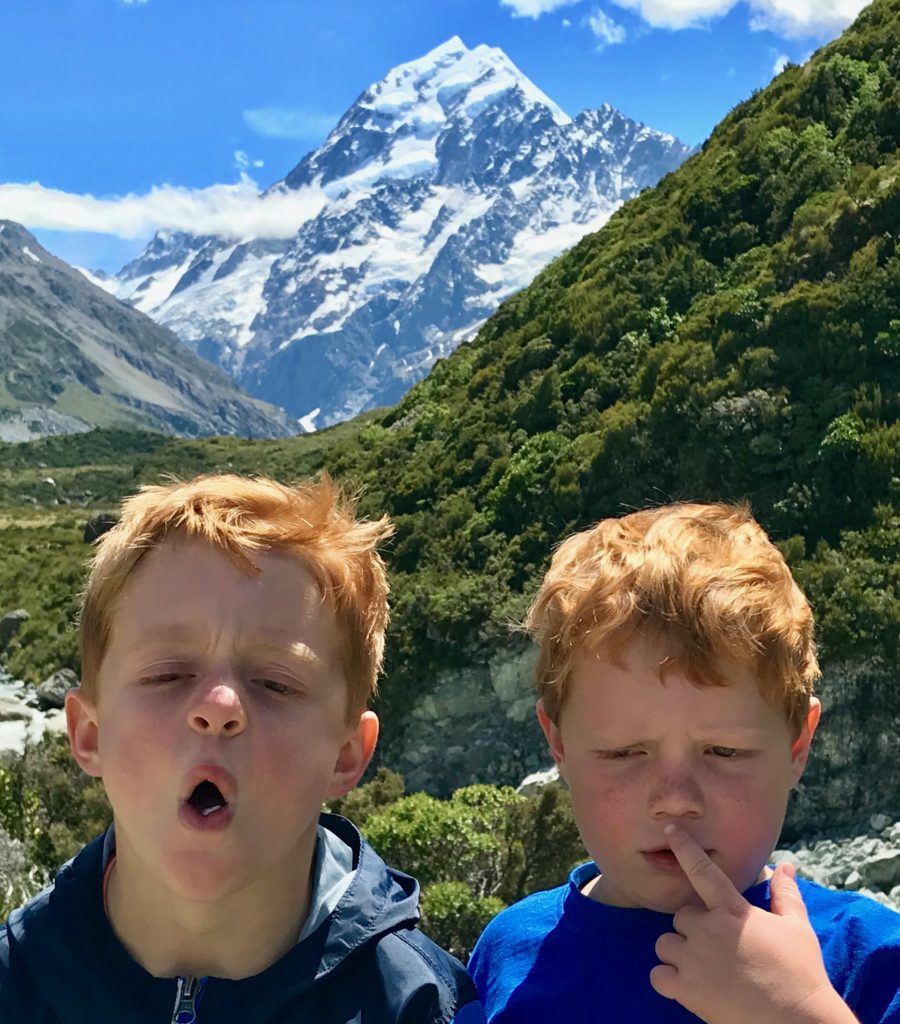 Isn't that often the story of life, though? Highs and lows all mixed up together?
So, speaking of highs. What were some of those for us this year?
Well, we covered some ground.
We went to America in April this year. It's the first time we'd been back in five whole years, and the first time Alex had ever been there. Mike's parents and my sister and her family live about 45 minutes apart from each other near Washington DC, so the month was a kaledeiscope of family & friends, a road trip to Pennsylvania to show the boys where Mike grew up (and the chance to sleep in Grandpa Tom's and Nana Rose's motorhome!!), and a couple of nights away with just the four of us in a friend's cabin in West Virginia.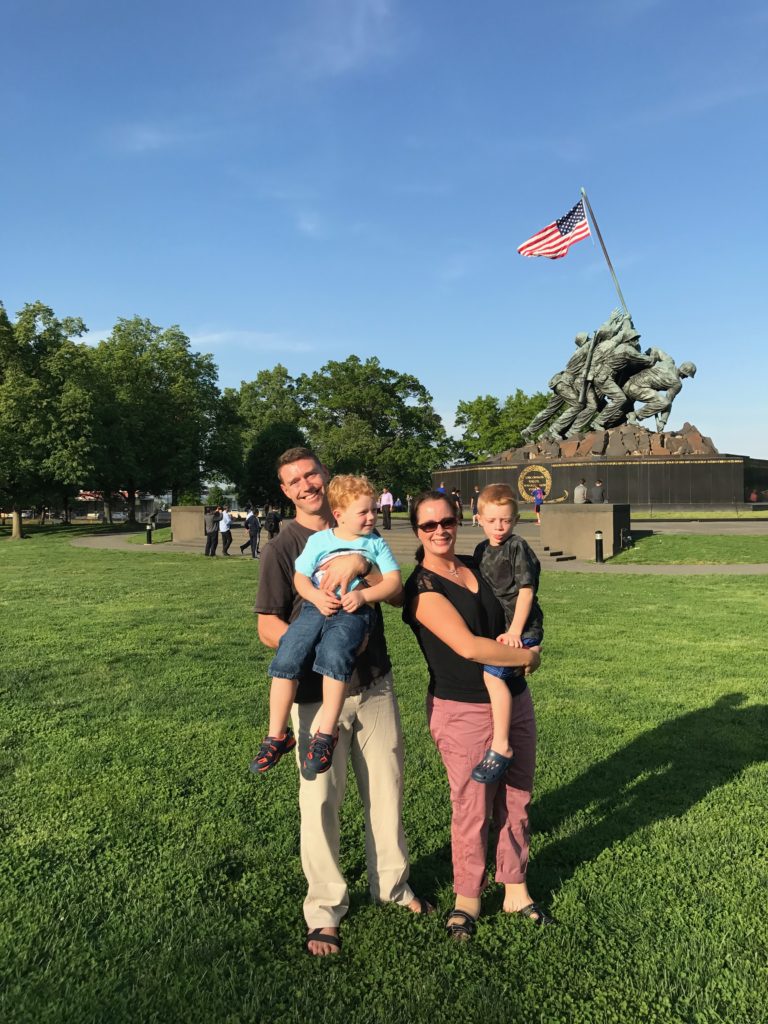 In July, the boys and I had a last-minute trip to Australia for a couple of weeks of winter. And five days after we returned we flew to Tanna with Mike. Mike was going for work and we decided to connect the dots and take the boys to see the Yasur volcano and have them experience a day in a remote village.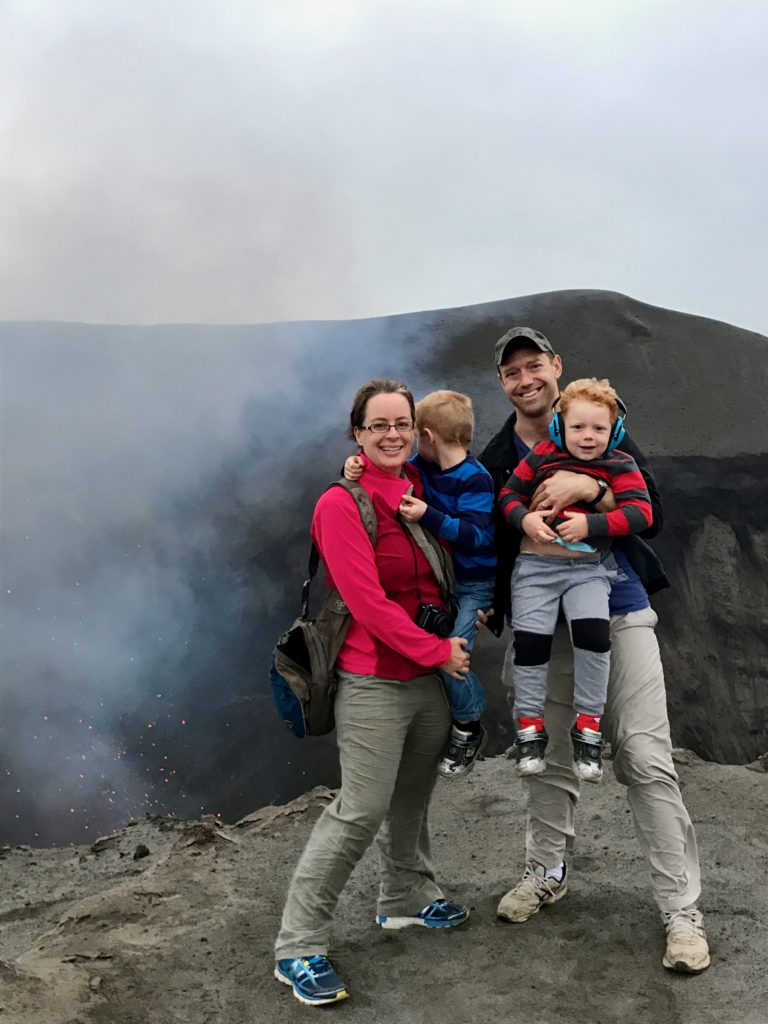 In and around Port Vila we've also had a lot of fun times this year. We've had lots of ovenights at Tranquility on Moso Island, and visits from both sets of parents, as well as several other sets of great friends. We've been ziplining and go-carting and snorkeling and kayaking and swimming in our own backyard, when the pool isn't a green swamp.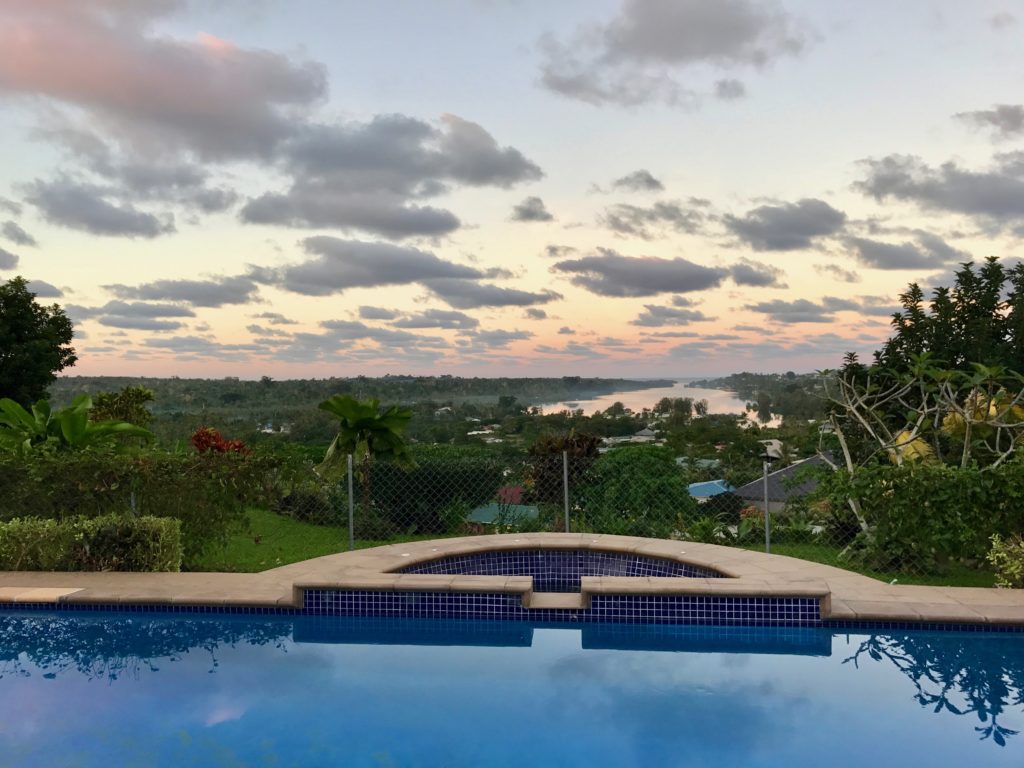 Wait, the green pool belongs on the "lows" list.
So. No year is all highs, no matter what some Christmas letters and facebook would have us believe, and this year has had its share of lows. Our beautiful pool that we so enjoy when it is sparkling has been a constant battle and significant expense to keep clean and we often remind ourselves that we will never buy a house with a pool again. We're glad we have it now, and we just can't imagine it would ever be worth it outside the tropics.
Much more significantly, I have struggled on and off with unusually persistent and extended low moods this year. The year has also been very challenging on the work front for Mike as traditional sources of funding for development work continue to shrink and disappear, and he has ended the year very tired. Parenting continues to present intense challenges often.
There is a lot more I could say about each of those topics, of course, but not within the scope of a "hey, here's what's been happening this year" update. So, to finish off that update, here's a quick look at what we've each been up to this year.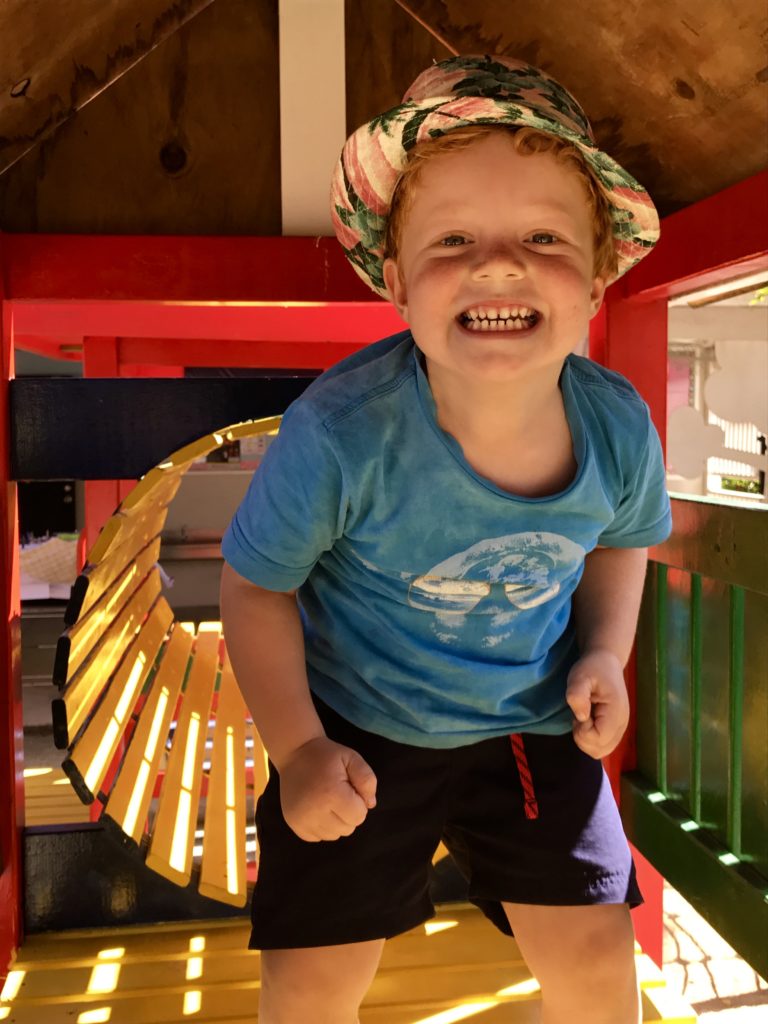 Alex started "school" in January this year, attending the Little Learners program (which runs every weekday from 7:30-11:30am) at the same international school Dominic attends. He also learned to swim, turned 4 in August, has begun to demonstrate his considerable talents in the "stubborn" department more often, and managed to organize his world so that he slept in Mummy's bed all year (something that is changing over Christmas). He's a snuggly, sweet panda bear of a boy (particularly proud of the fact that he's 4 kilos heavier than his older brother) and really loves to be around his people, watch TV, and play pretend games.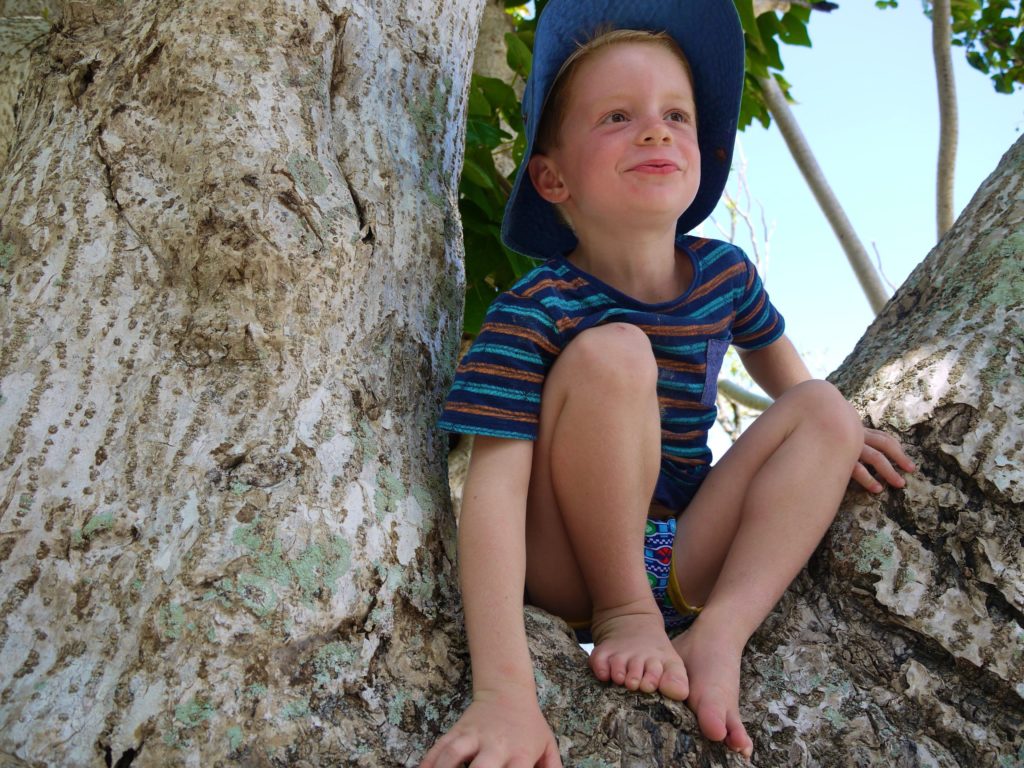 Dominic started kindergarten this year and turned 6 in August. His school day runs from 7:30-1:40, and he's coped quite well with extended days at school that involve more "learning" and less "play". He shows considerable talent at climbing, and he's been taking lessons skateboarding/surfing lessons on the weekend (surfing when the tide is right, boarding when it's not). He is a curious, intense, generous, tender, defiant, firecracker of a child. He really loves to light fires, climb up things, be outside, go camping, and cut things with knives.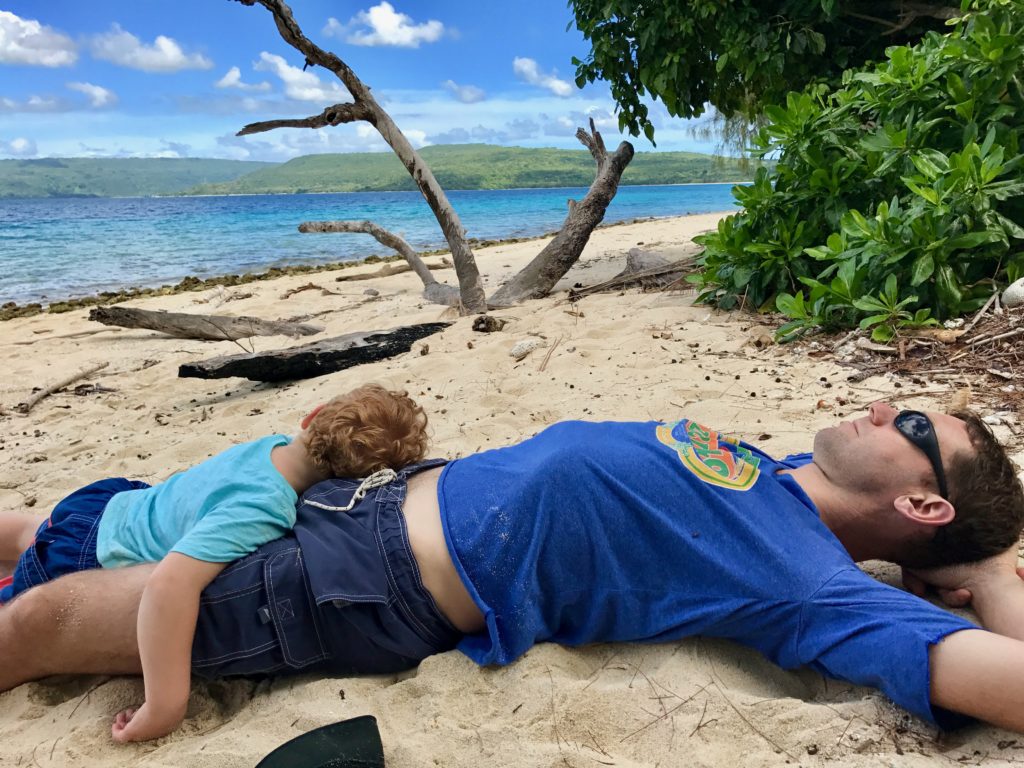 Mike was pleased (and relieved) to wrap up a project developing the largest water system in Vanuatu on one of the most conflict-prone islands in Vanuatu. He was also delighted when one of the cacao farmers that has been assisted by World Vision's livelihood development programs was selected to go to Paris to participate in an international chocolate competition. He and the team have worked hard to increase local leadership in the World Vision Vanuatu office this year.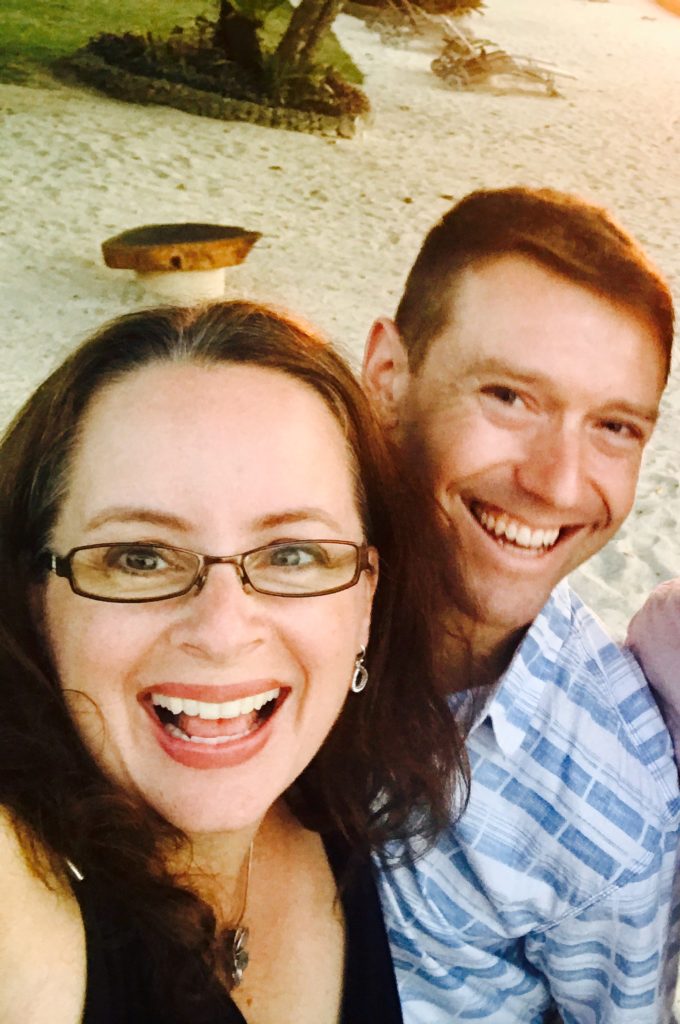 I've been busy during the times when the kids are both at school with my long distance relationship website (Modern Love Long Distance). I published a new book for couples this year with a version for couples in long distance relationships (The Long Distance Dating Blueprint) on the website and one for the rest of us (Deeper Dates For Couples) on Amazon. I've also really enjoyed my psychological consulting projects this year around supporting resilience for humanitarian workers, and feel lucky that I have two such different and interesting professional passions. Also, in a strange side-note to 2017, an actor/director in LA has acquired an option to the movie rights to my first novel, My Hands Came Away Red.
My work days often feel a bit shorter than I'd like, but I love that my work routine allows me to pick the kids up from school, and be present in the afternoon.
What's coming in 2018? Well, I've registered a new website www.coupleconnectors.com and in 2018 I may be putting more energy into developing that. But what I'll get up to in 2018 remains a bit up in the air. I should have more clarity on that by the time I get back to Vila on Jan 20th with the kids.
That's about all I've got time for at the moment. We're in a family holiday park near Geraldine in New Zealand, and the kids are loving the animals and outside time, and they're about to come looking for me to take them to ride the ATV's at 4:30. SO, if you'd like to see more photos of our year click on this link to find our 2017 album there with about 60 photos of volcano adventures and other fun.
Wherever the end of this year finds you I hope you're well in body, mind, spirit, and relationships. And I hope 2018 brings many joys, new adventures, and sweet times of peace and rest.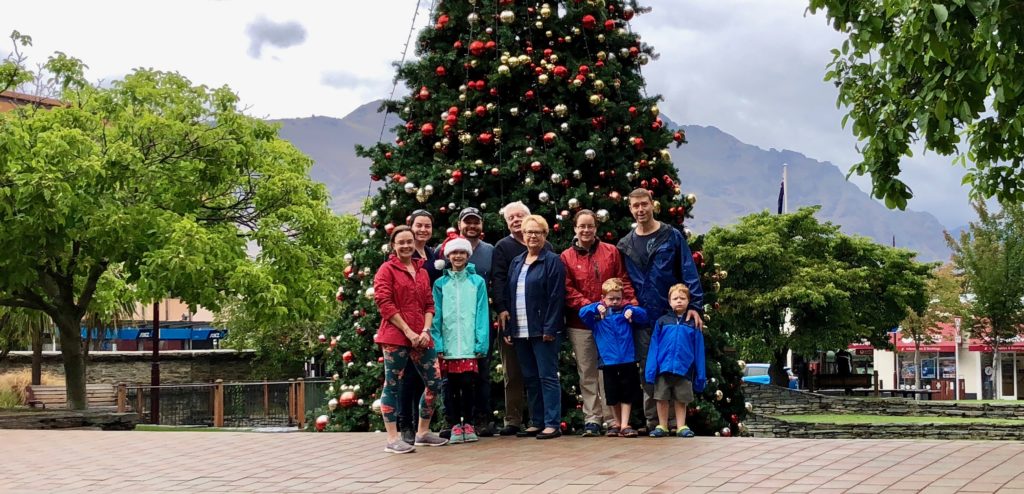 Related posts: