The six weeks since my last post have been 100% year-of-awesome material.
Well, unless you count the nasty case of shingles Mike came down with a week after my birthday. Or the nasty case of cellulitis I came down with ten days later. This was my third case of cellulitis in less than six months. I'm now on antibiotics every day for the next 12 months. I don't want to spend time right now talking about what a very serious, very unpleasant problem this all is, because I'd much rather talk things that actually are awesome. Like 40th birthday parties and baby turtles.
So, we barely scraped in under the wire with a year-of-awesome activity in April. We had a little 40th birthday soiree at the house with champagne and cheese and crackers on the 30th of April. I was just (sort of) back on my feet. Mike was still having significant shingles-related nerve pain. But we decided to celebrate anyway because you only turn 40 once (and let's face it, at this rate we won't make 80).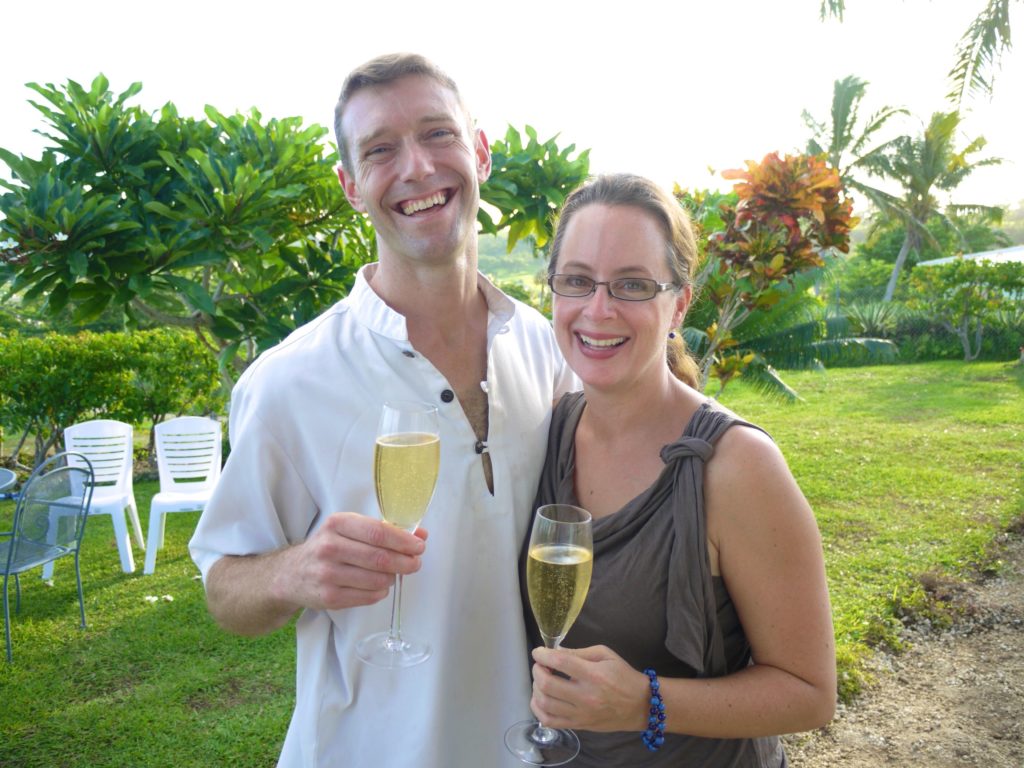 See those smiles? Those smiles say, "We survived April, now someone give us a medal. Or champagne."
I'm happy to say that things have been on the upswing in May, and this month we're totally rocking the year-of-awesome.
We took Mum and Dad on a day-trip to Pele Island.
We spent a perfect evening on Hideaway Island.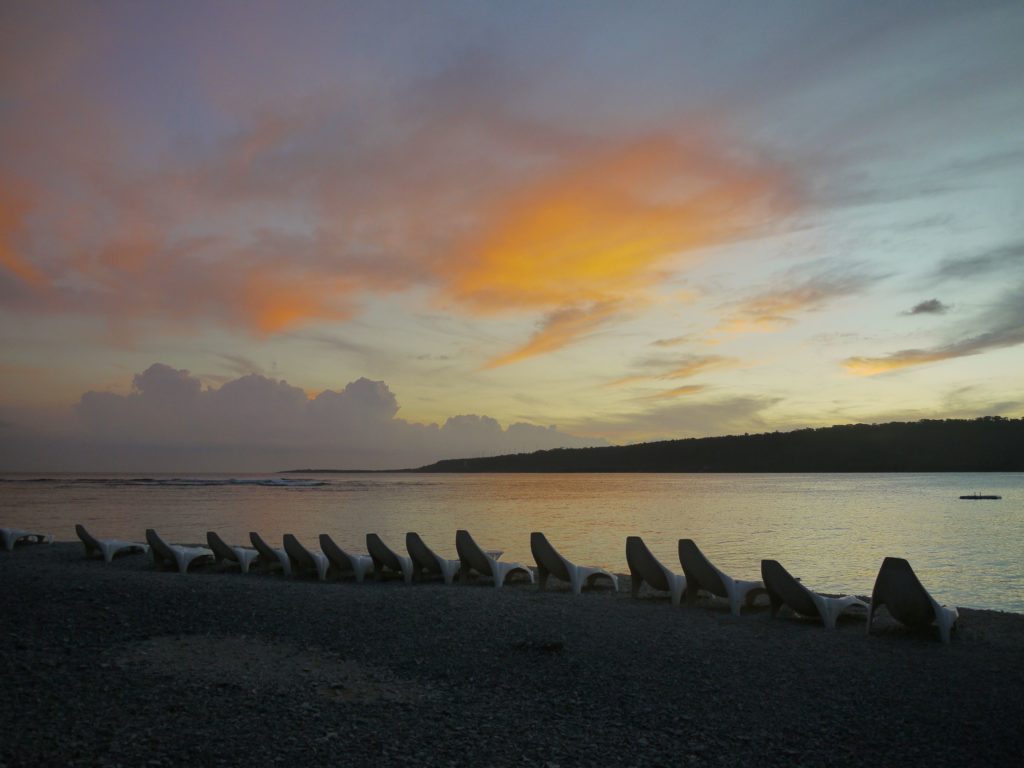 We had a glittering mothers-day brunch at Aquana.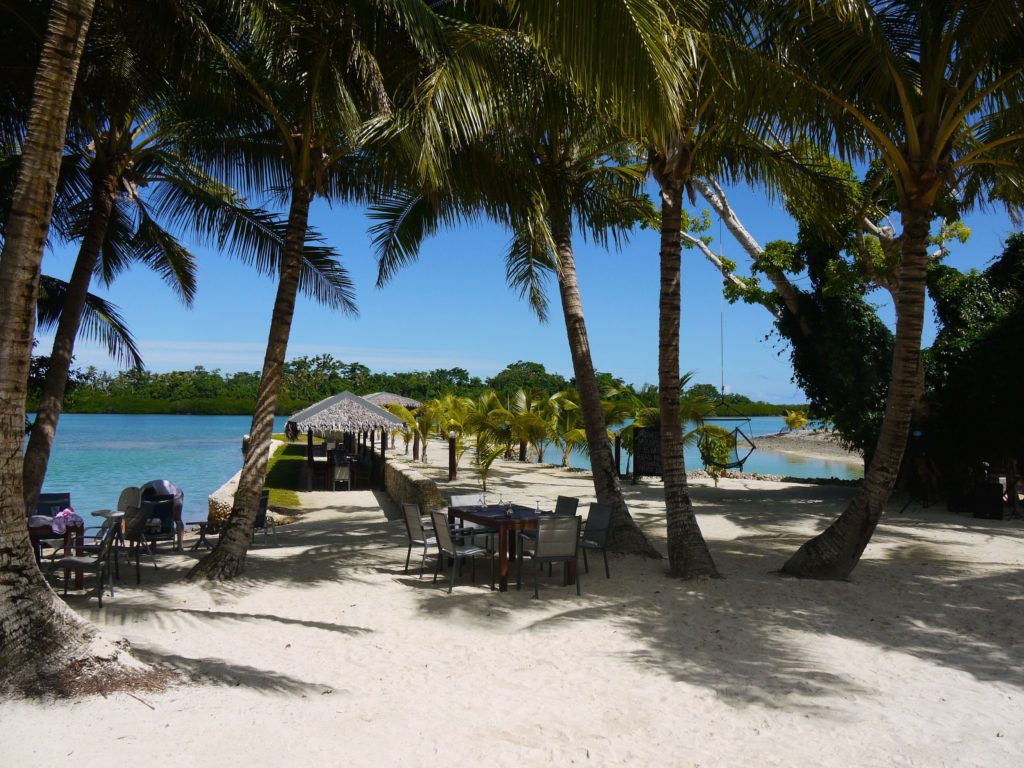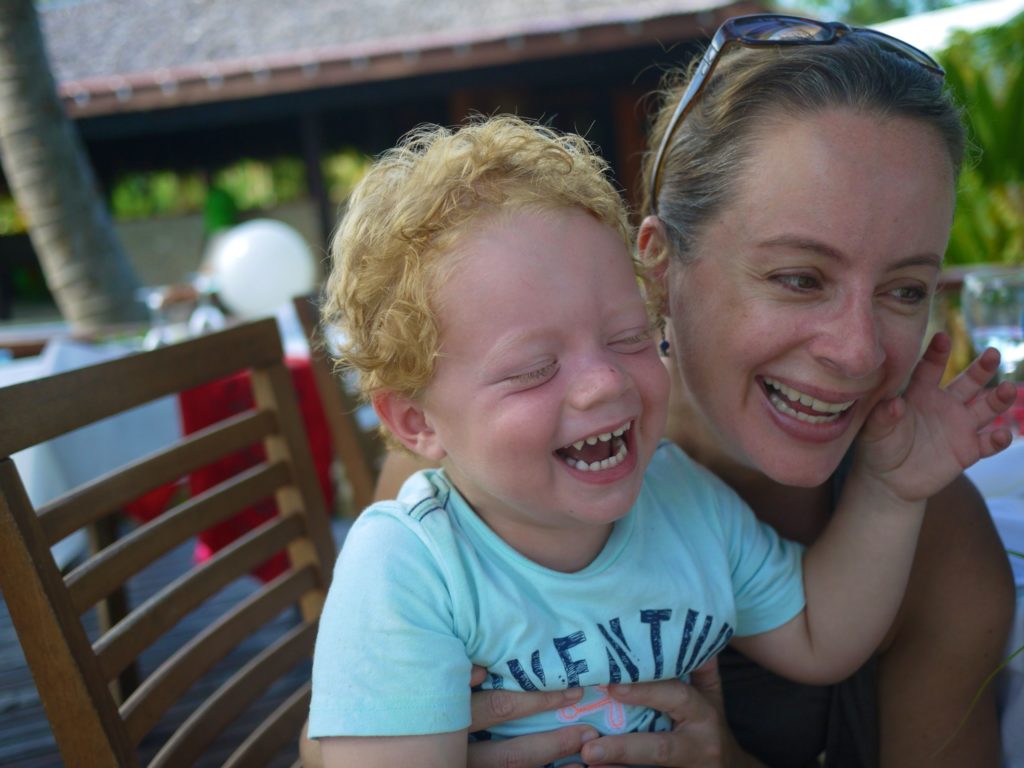 And this weekend we went camping with the baby turtles out at Le Life.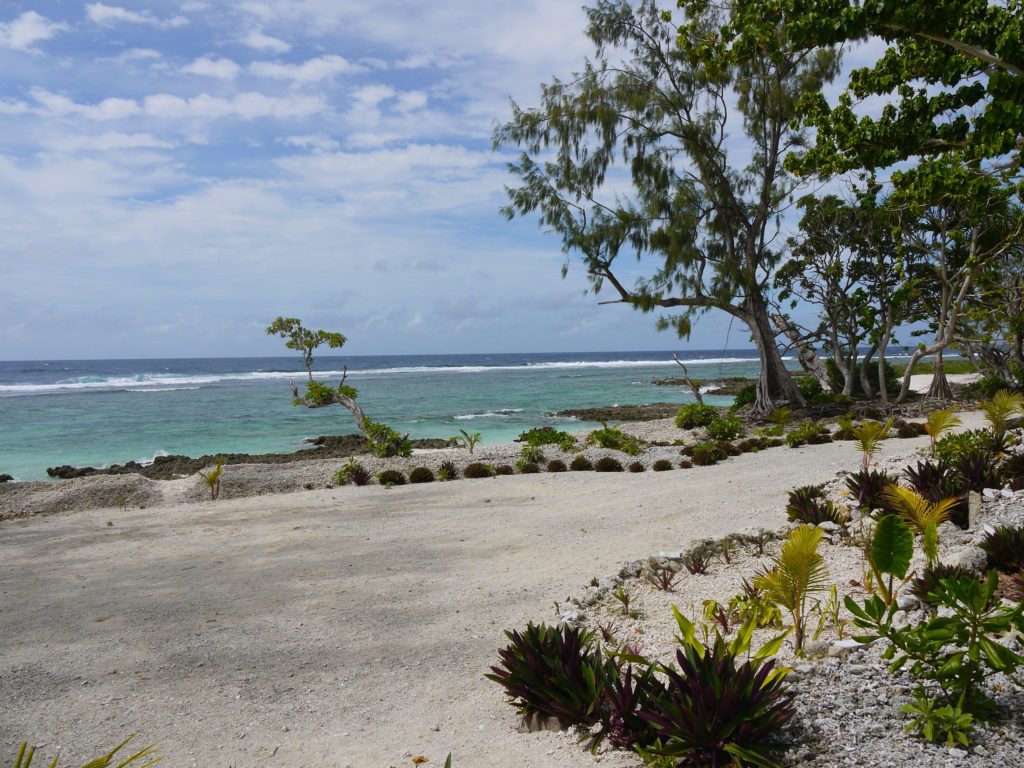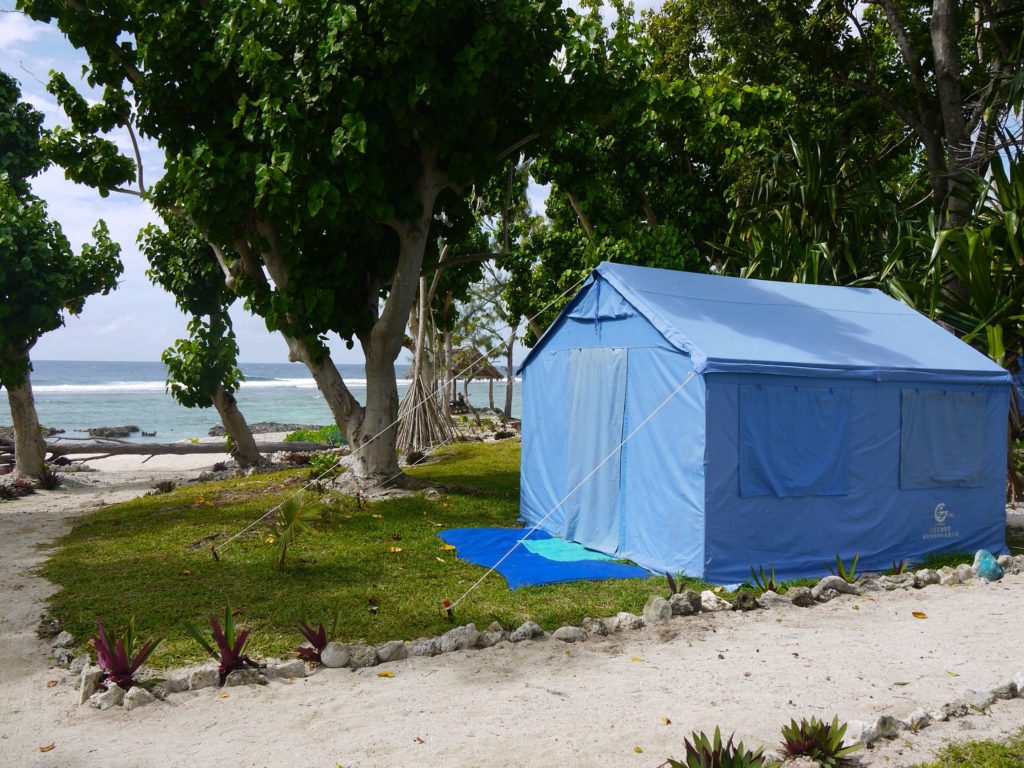 It was our first whole-family overnight in a tent and we couldn't have chosen a better location. The tent was right on the beach, and right now the family that owns the place are caring for some baby green turtles that hatched in the middle of the campground—helping them grow stronger and releasing them five at a time when they can duck dive and (hopefully) fend for themselves.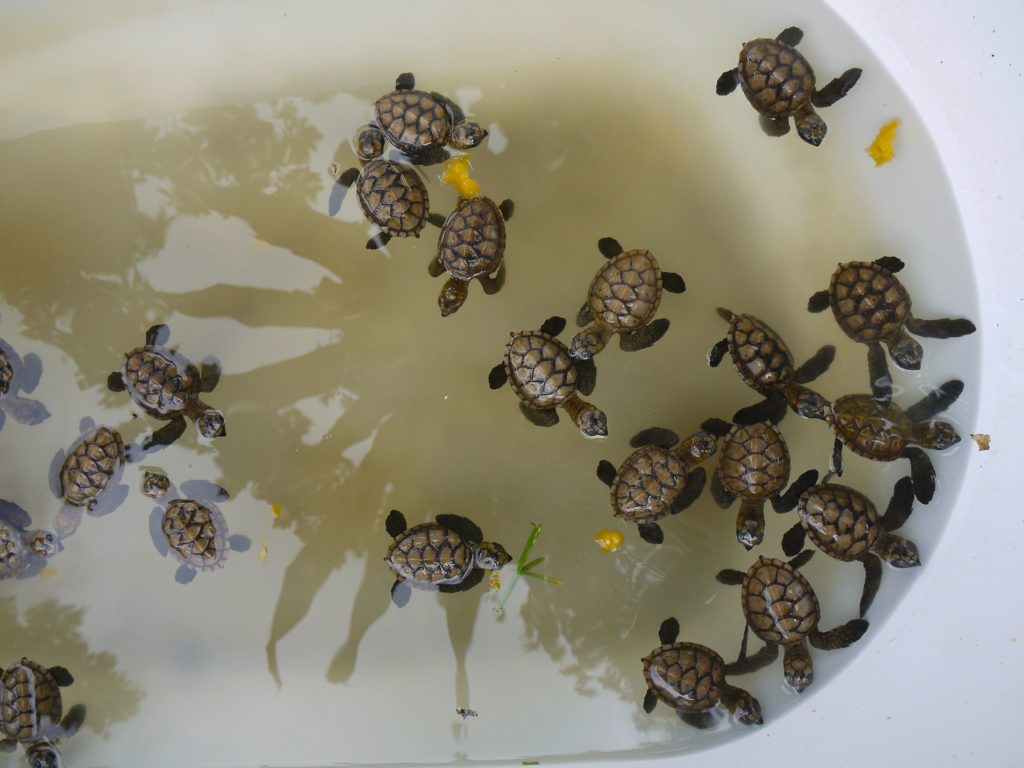 At low tide we all helped carry the baby turtles down to the ocean for their daily waddle and paddle in a large rock pool.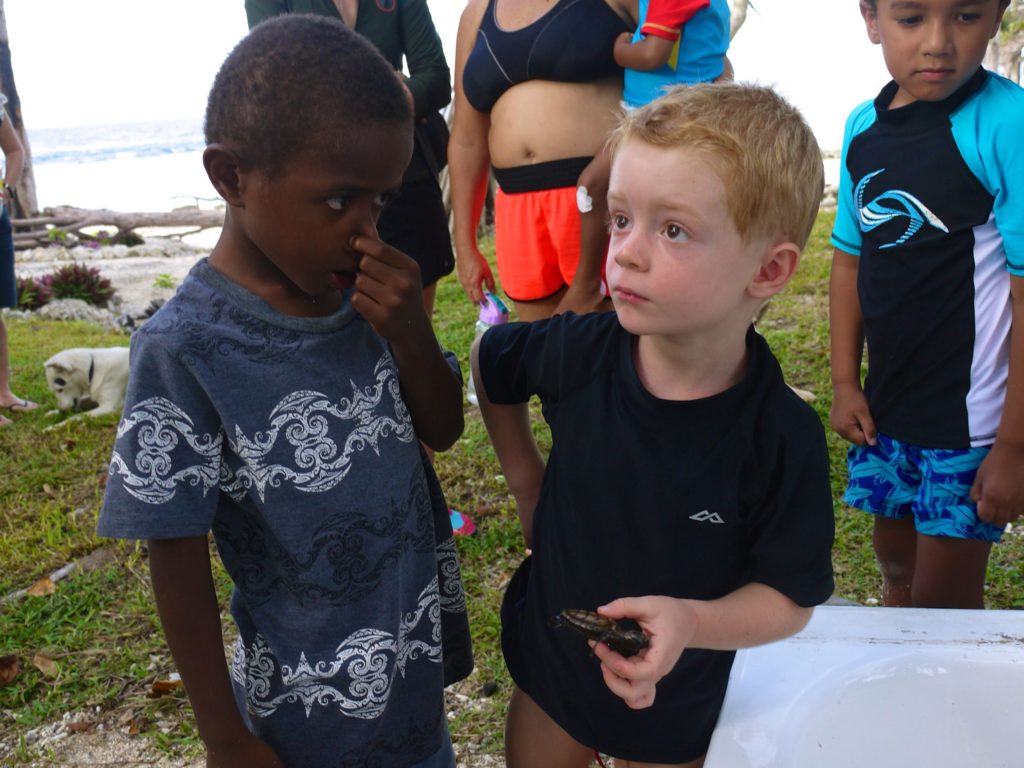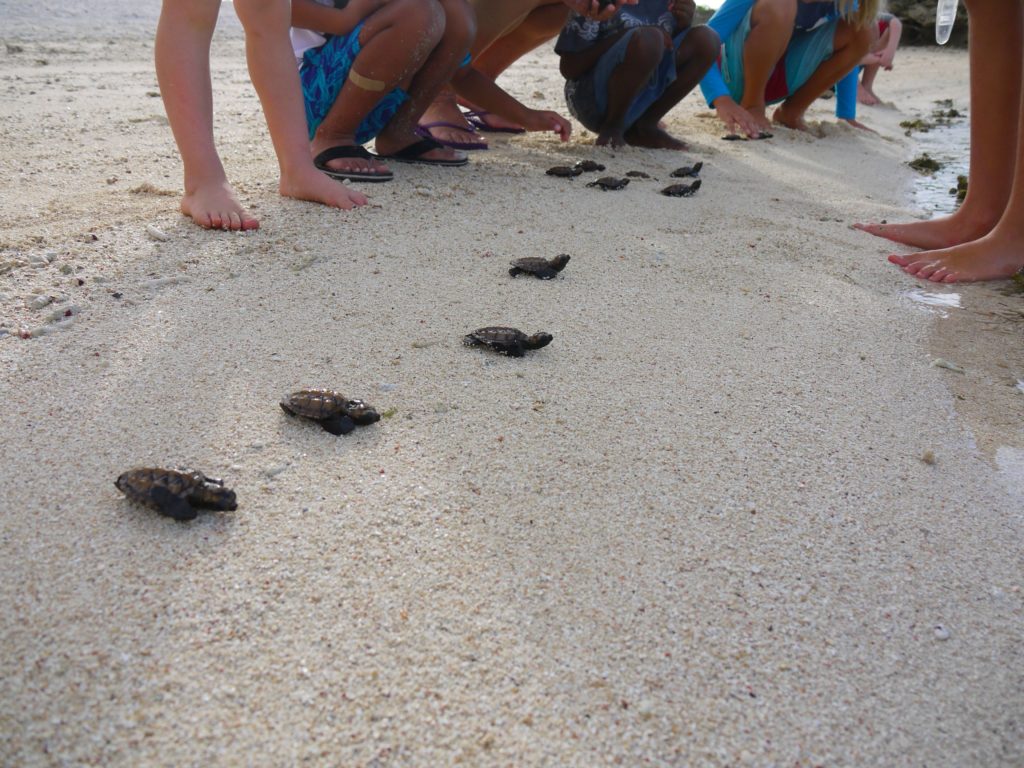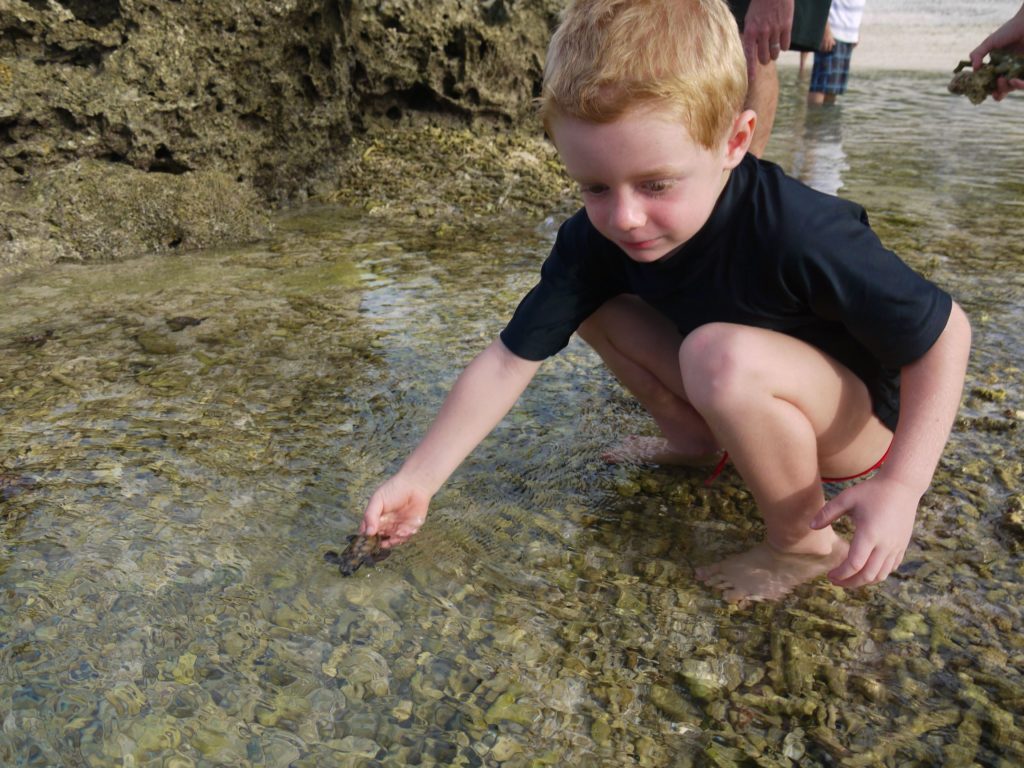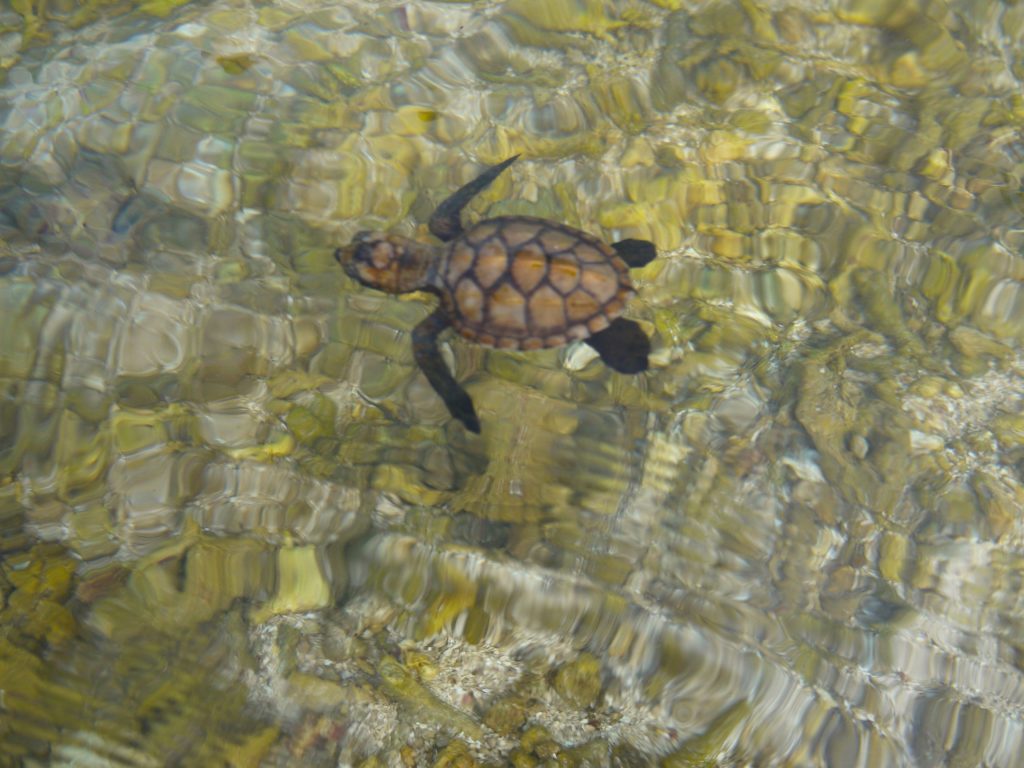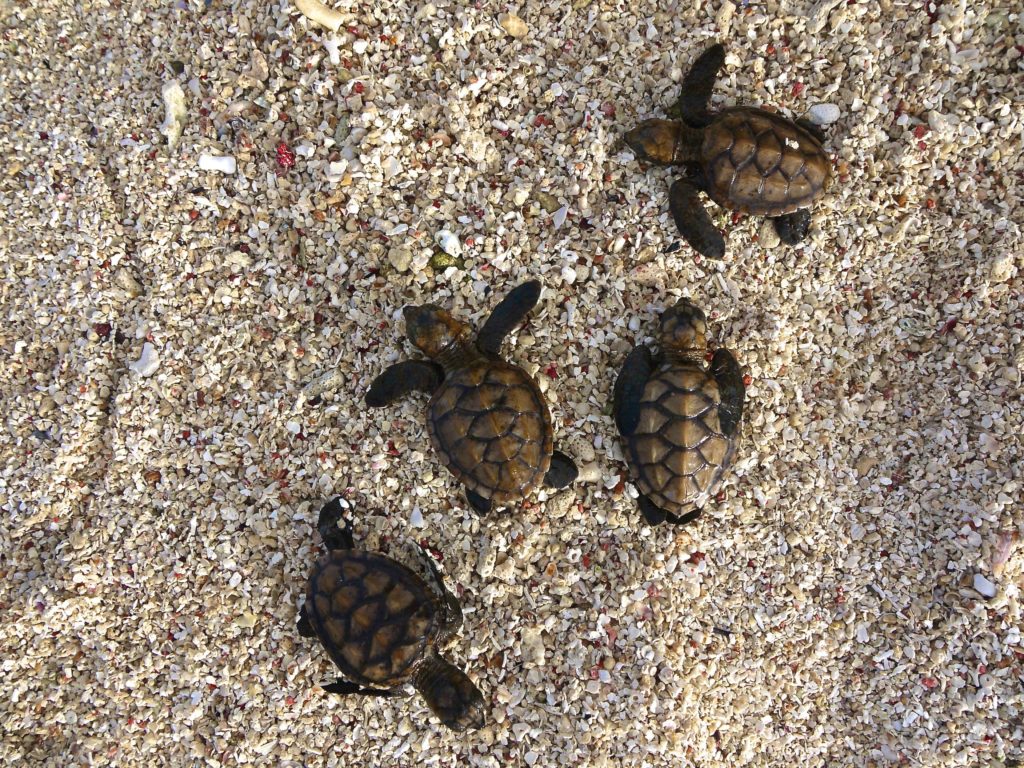 The kids built sand castles and scrounged for firewood for the promised post-dinner campfire.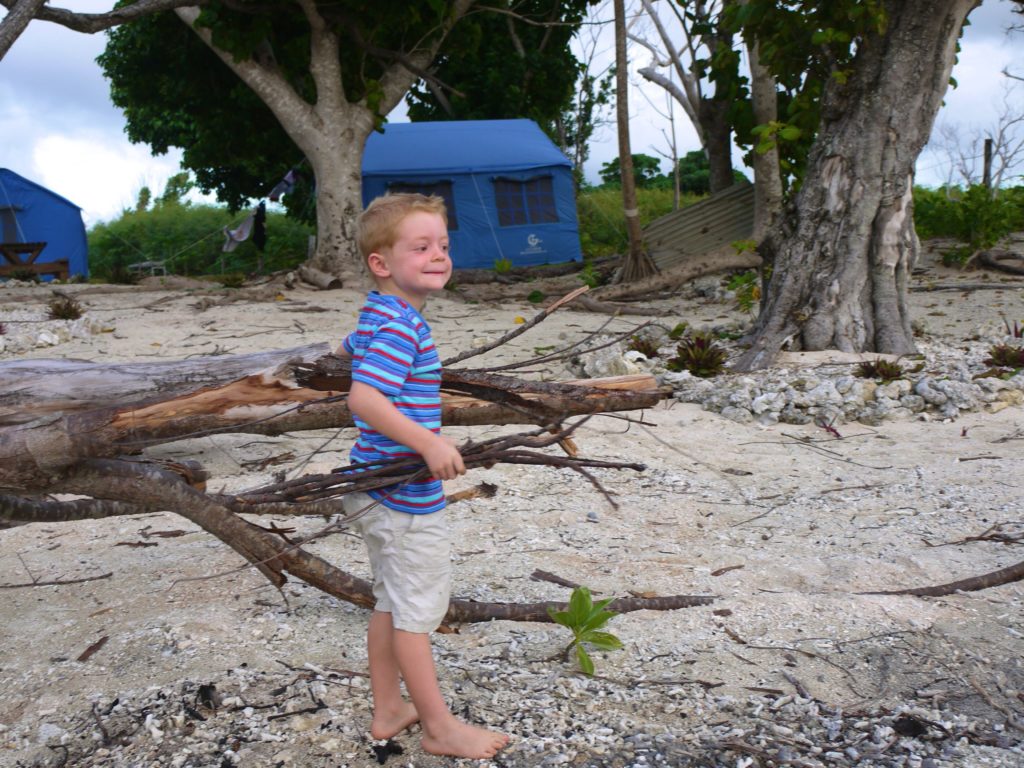 Dominic got a jump on us by managing to re-kindle a fire we thought was out, and then built it up into a merry little blaze.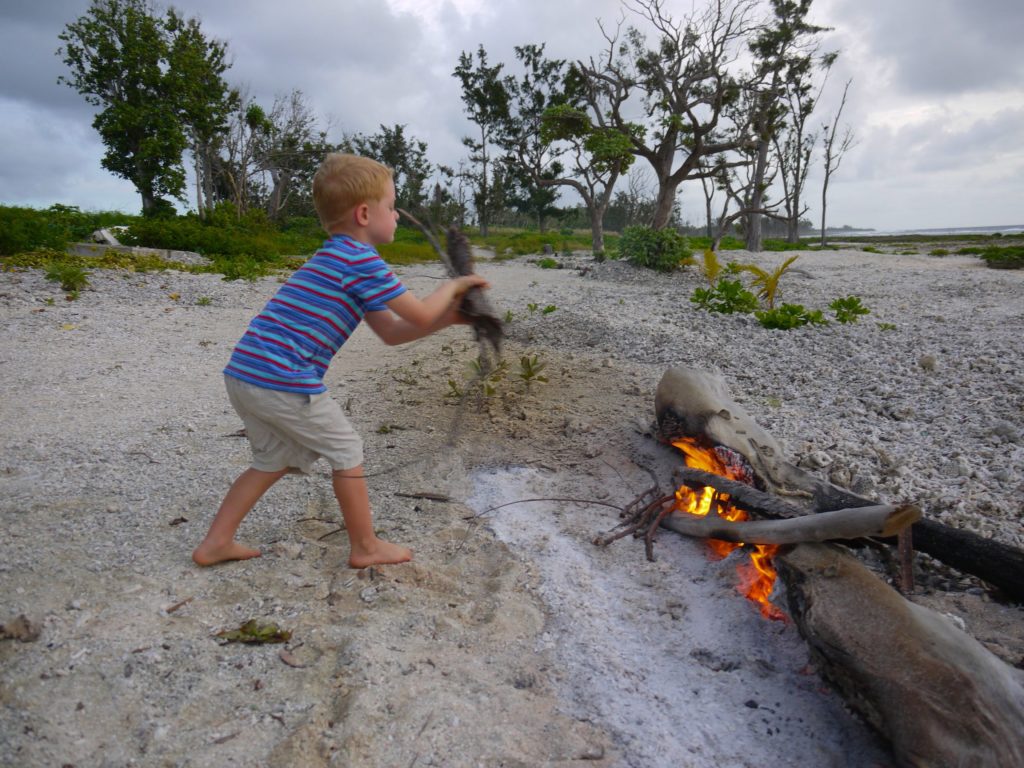 We went to sleep to the sound of waves, and I woke up before sunrise. So did Dominic. When he wriggled off the bed and unzipped the tent in the dark I asked him where he thought he was going, he said, "to check on my fire."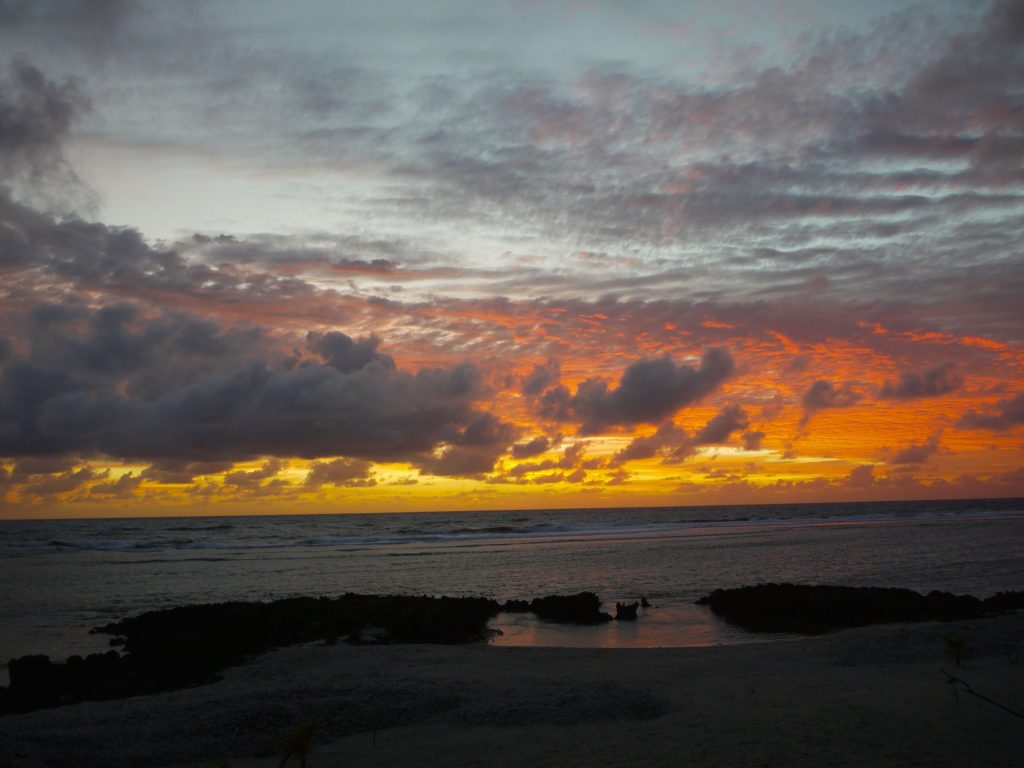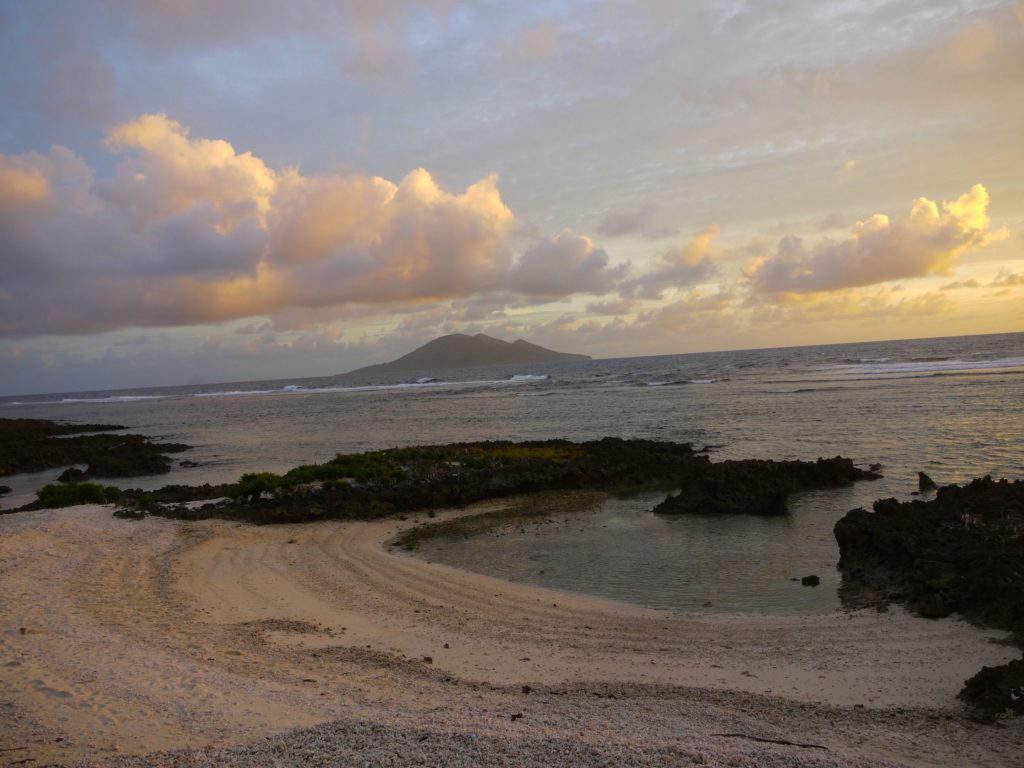 We ate breakfast on the beach, then gave the kids two rakes and told them that the sand needed to be cleaned while we drank our coffee.
Total. Weekend. Win.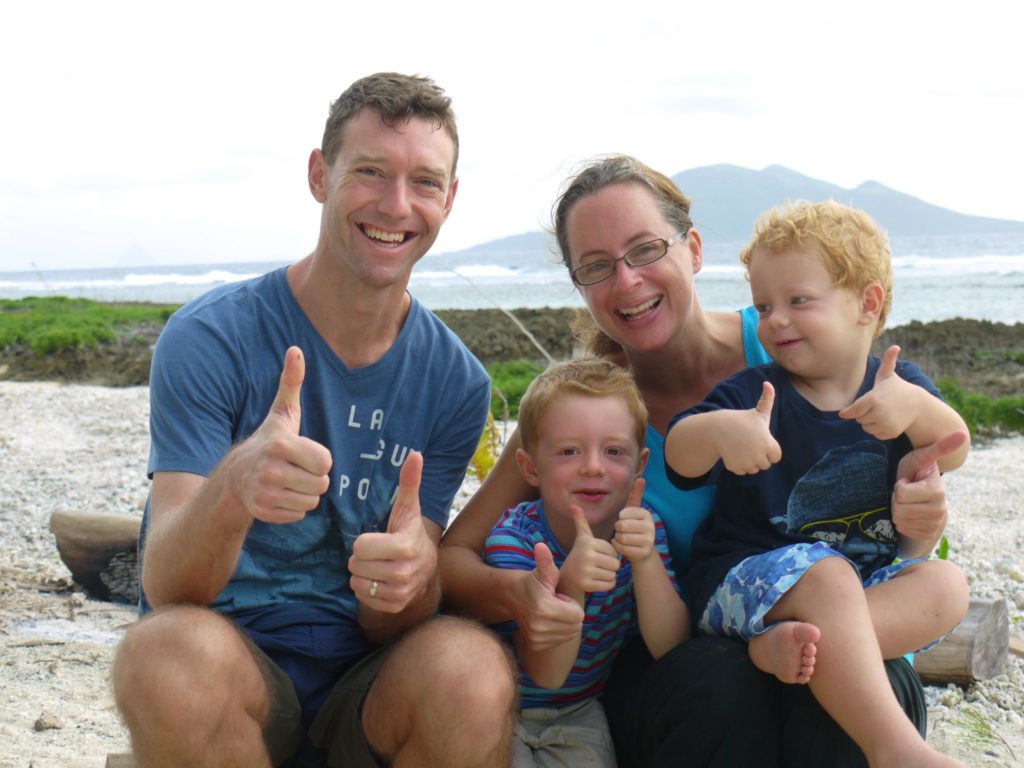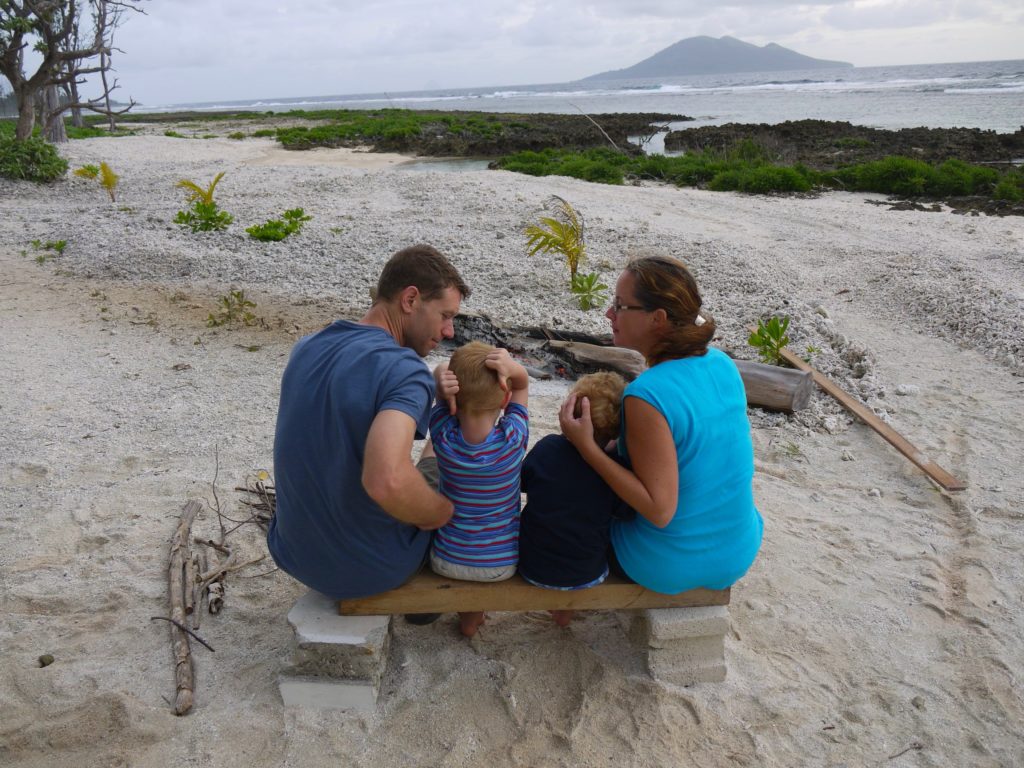 Related posts: