The bad news: I have to delay my book launch by at least a week. Estimated launch date is now June 11th.
The good news: We have warm, dry beds and clothes to wear. I didn't die in childbirth, and my baby has enough to eat.  
I've encountered one frustration after another in the final stages of preparing the print version Love At The Speed Of Email for publication. The latest stumbling block has been the cover.
My printer cannot seem to upload the beautiful cover that my talented designer Kimberly Glyder designed without mangling it. My printer also cannot seem to be bothered to provide accurate specs for the appropriate formatting or send anything other than an automated response to emails requesting support. I'm waiting to see if they can redeem themselves before I totally flame them, but so far I've been, shall we say, underwhelmed.
Kimberly, on the other hand, has been amazing. If you ever want a book cover designer you should totally hire her. (Well, except for the fact that she mostly works with publishing houses and I doubt this whole experience is making her think she should take on more individual clients. You could try though. I highly recommend you try.)
So to cut a long and very boring story short, the paperback version won't be ready in time for my long-planned June 4th release date. I'm hoping it'll be ready for June 11th. I'll keep you posted.
After so many months of work and planning, this is disheartening.
However I'm also aware that it is what you might call a first world problem.
Women in this country have about a 1 in 40 chance of dying in childbirth. That's the highest rate in the region and one of the highest in the world.
But it's not only maternal health that's a systemic problem in Laos; children's health isn't so great either. In many rural villages there's not enough food to eat during the "hungry months" – that period when the rice is growing and before it's harvested. This chronic food insecurity can lead to malnourishment, stunted growth and difficulties with mental development.  A few months ago, teams of Mike's staff surveyed a number of villages across the province. About 30% of children in these villages had stunted growth. 
It's frustrating to have to delay the book release slightly, but that's all it is. Frustrating. There are so many bigger problems out there and I am so, so grateful to have to deal with so few of those on a daily basis.
May you all have a week that brings with it only first-world problems, and perhaps a taste of the exuberance pictured below. (Mike took this picture of the kids playing in a village last year. I love the look on her face – that total abandon to play. Maybe someday after this book comes out I'll feel that way about writing again).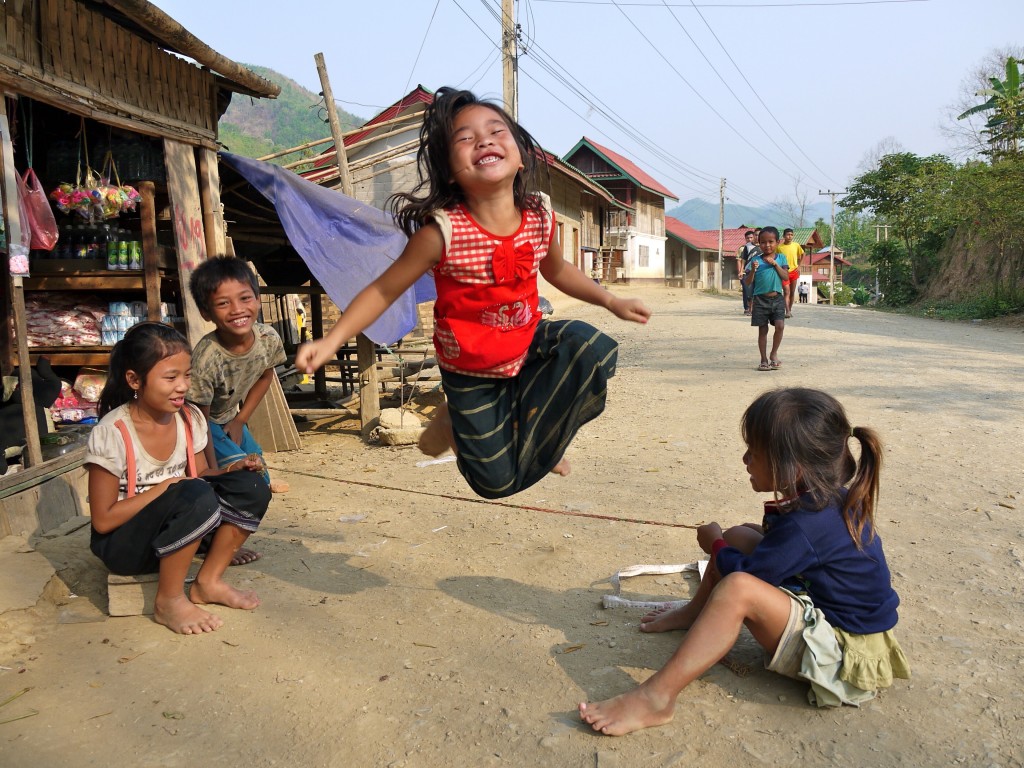 Related posts: