It's been a big week in the McKay-Wolfe world.
Mike arrived from Laos last Saturday, much to the delight of wife and son.
Then, Dominic turned two on Friday.  He didn't really seem to care that his parents vanished midway through his second birthday party on Saturday morning, although we suspect that in years to come both boys will be grateful they missed sharing a birthday by about 18 hours.
Now, the news we've all been waiting for.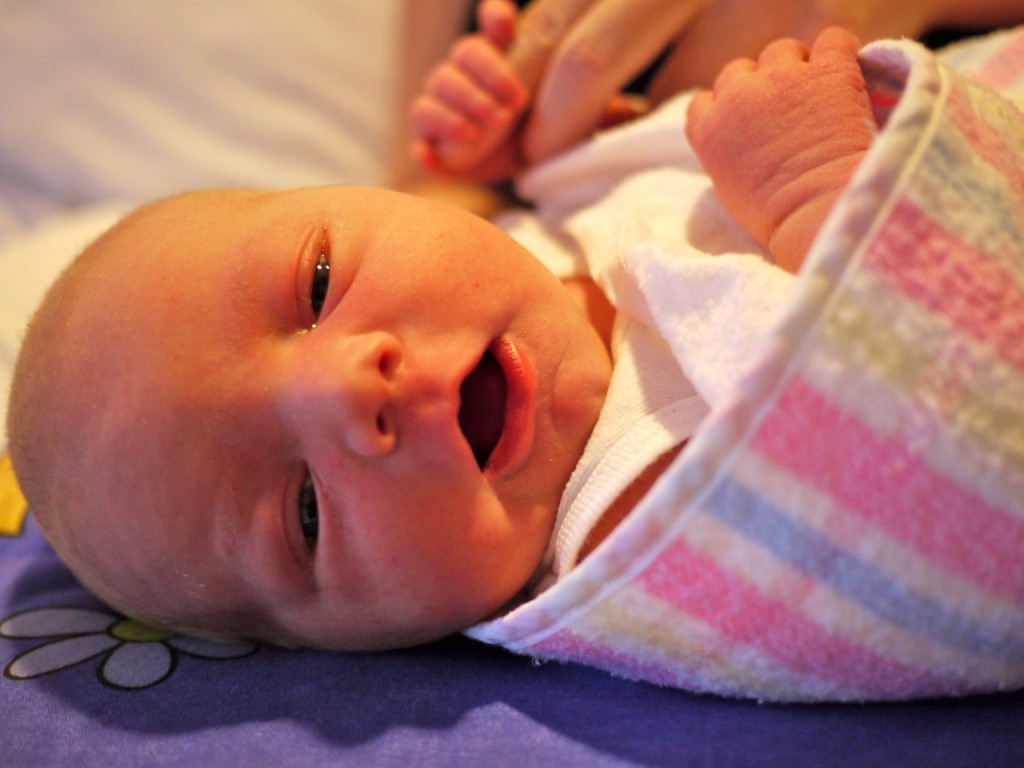 Alexander McKay Wolfe was born on Saturday August 10, 2013 at 5:19pm (Australian Eastern Standard Time).
3.78kg (8lb 5oz)
49cm (19.3in)
Baby is healthy (and hungry).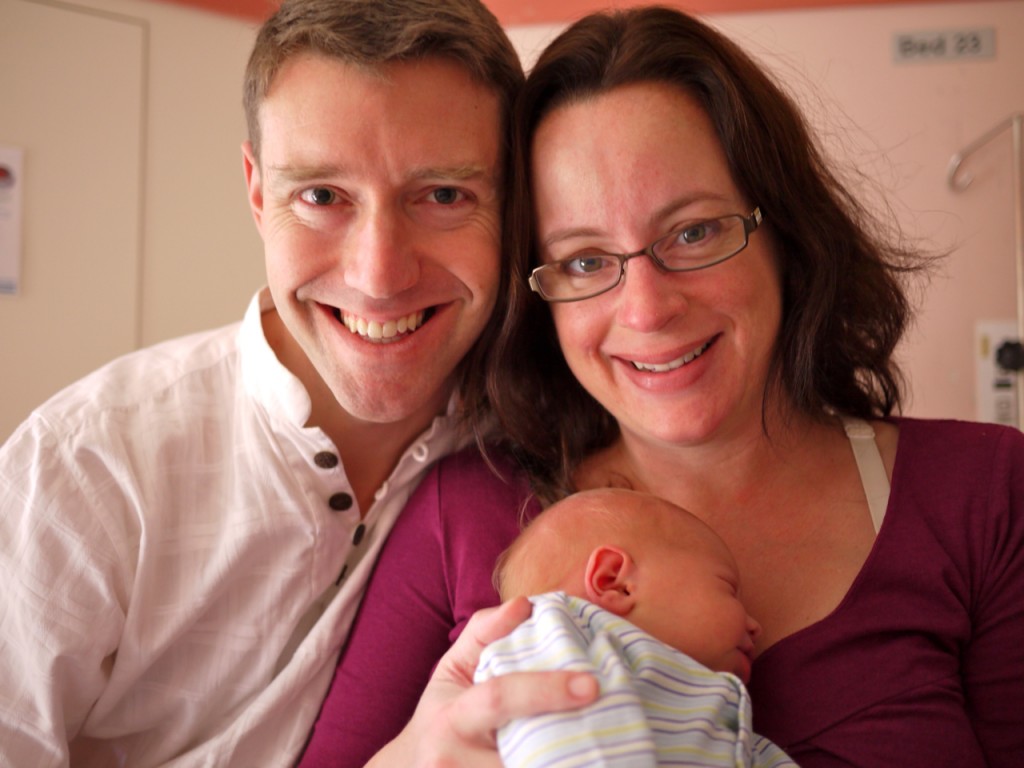 Mama is well (although sore and exhausted after the first 72 hours of catering to the incessant and determined demands of a baby that one older midwife respectfully called a "ferocious little sucker").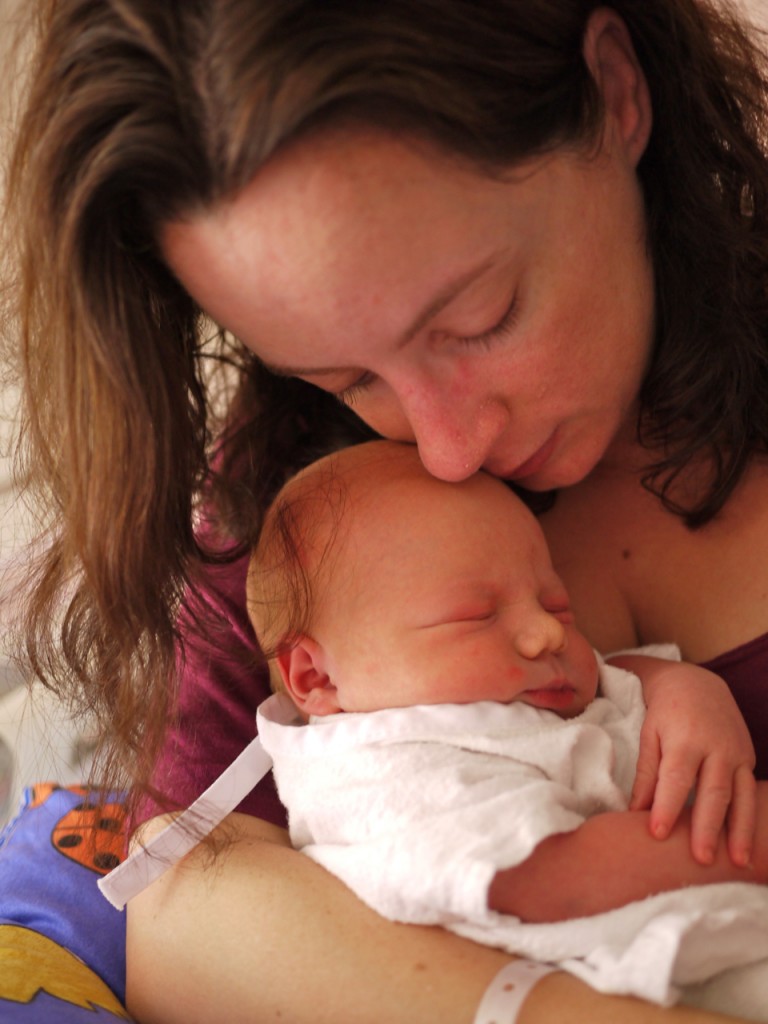 Daddy's delighted that he made the grand event with a week to spare. He pronounced himself "besotted" yesterday (although may have felt marginally less besotted at 4am this morning after Mama handed him the grunting wee bundle and pronounced herself "done" until at least 6am).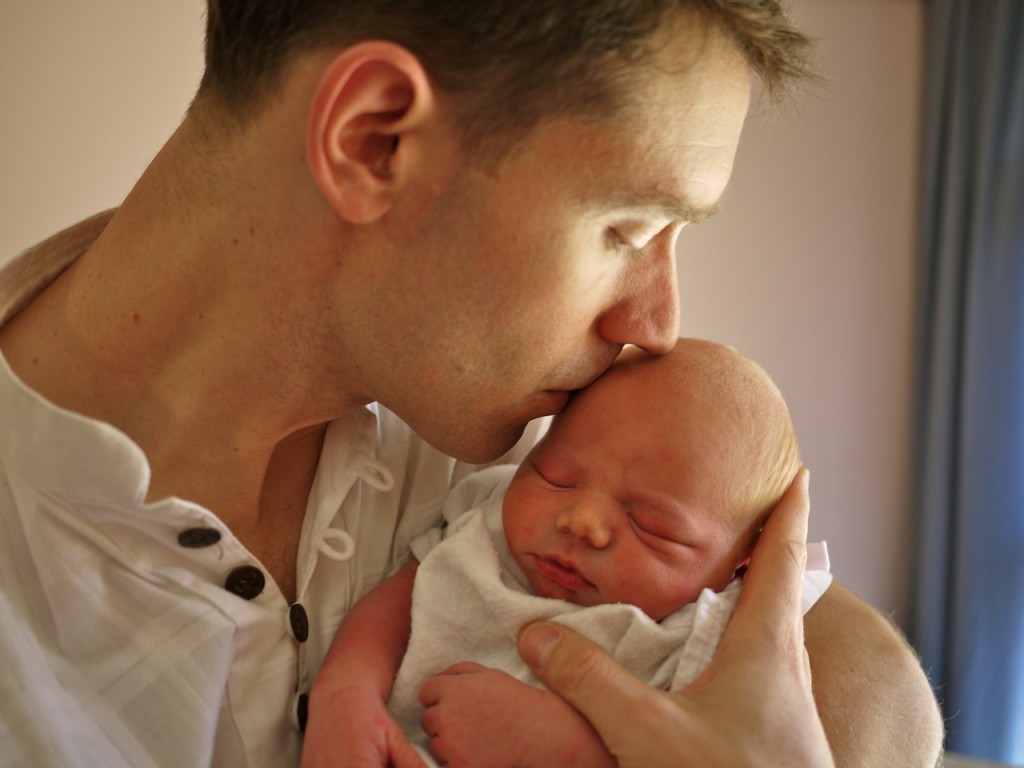 Dominic is enthralled by his "bay-b". He's lavished gentle kisses on the baby's fuzzy little head and squealed with delight when Alex squeezed his finger. Mind you, he's also collapsed in a screaming heap on the floor when he wasn't allowed to carry the baby across the room "by himself" or poke him enthusiastically in the eye.
In other words, he's climbing the steep learning curve associated with having brotherhood suddenly thrust upon him.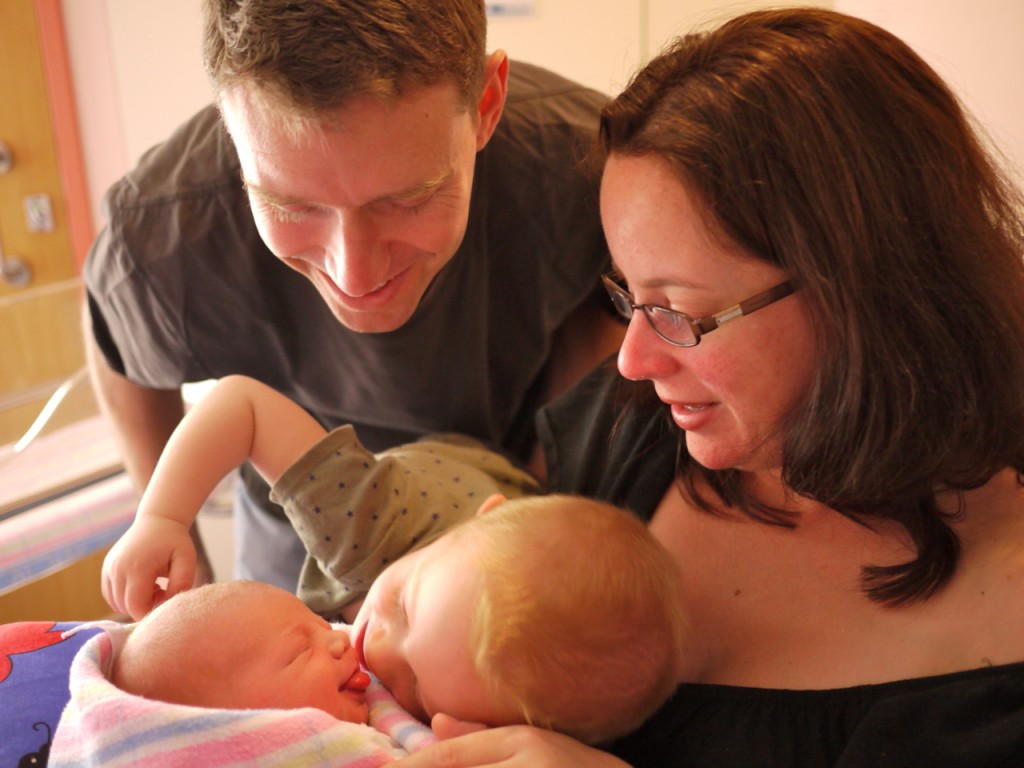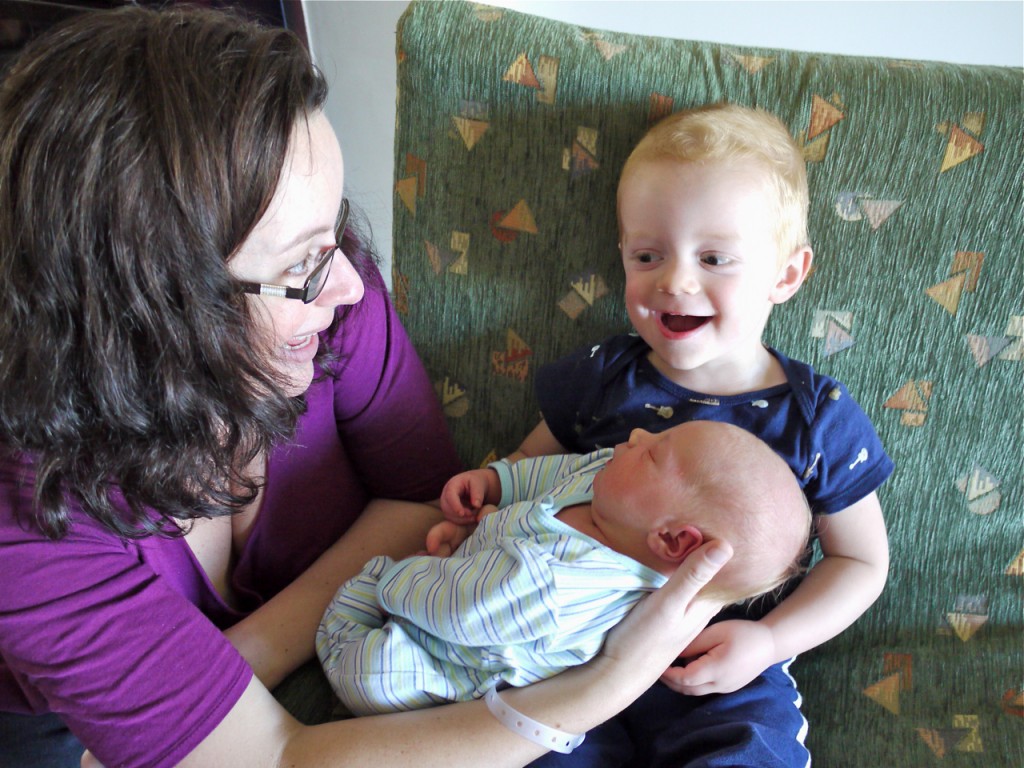 Thanks for checking in with us,
Lisa, Mike, Dominic, and Alex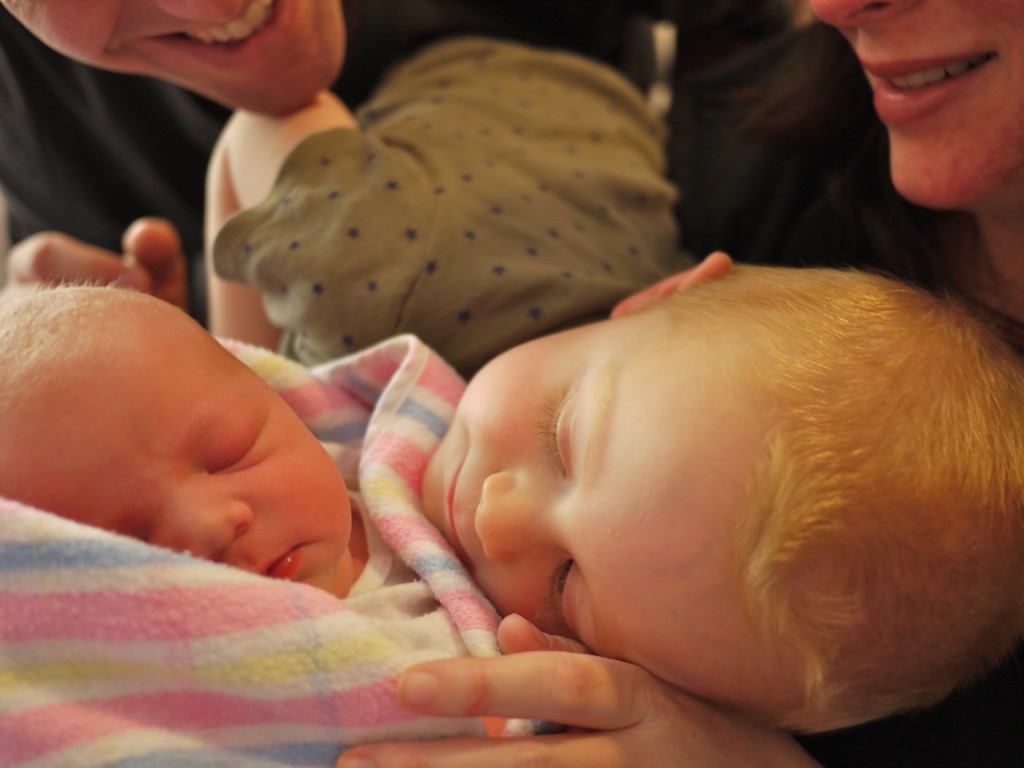 Related posts: