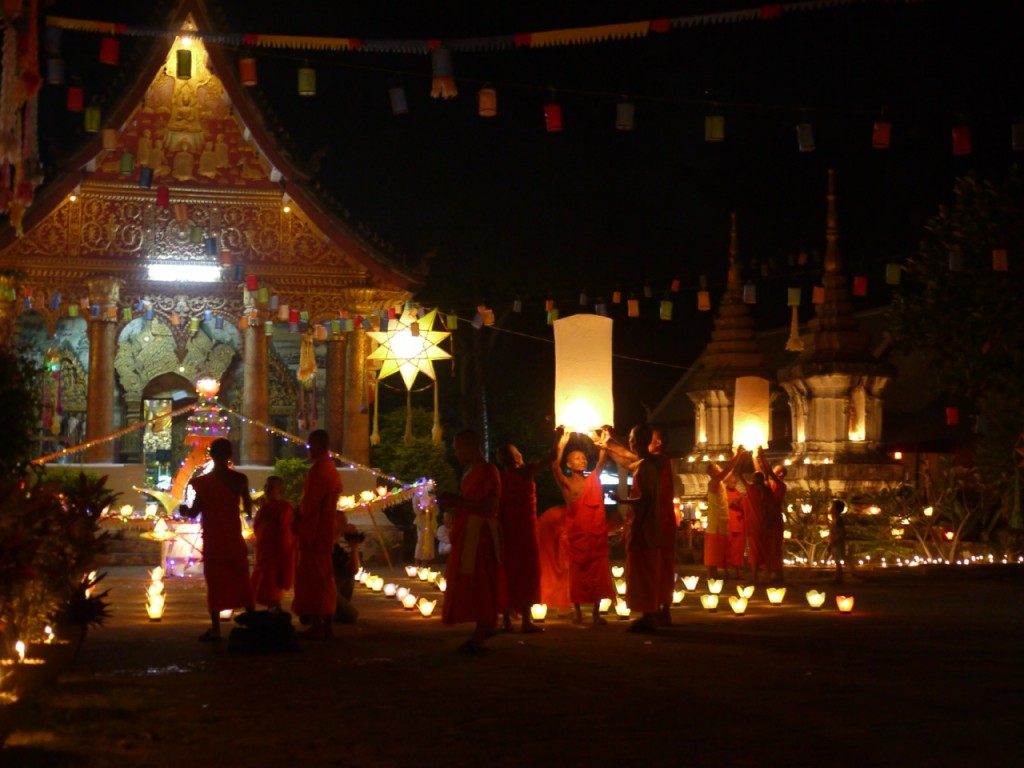 On Wednesday night we bundled Baby Fabulous into his PJs and took him out in the stroller for the evening. It was the end of Buddhist lent, an annual full-moon festival here. Teams had been working on big floats for a week or more. These floats are boats crafted out of bamboo and tissue paper, decorated with flowers, and lit by candles. Just after dark, the teams paraded these floats down main street and then ceremoniously launched them onto the Mekong from temple steps.
The big floats weren't the only craft lighting up the river that night. Thousands of people were also launching their own small lotus-shaped boats made out of banana leaves and flowers. These boats carry candles and offerings, and launching a boat is symbolic of letting go of all your anger and grudges and defilement and starting anew. These tiny boats, gleaming with a thousand hopes, meandered out into the current alongside the floats.
Above us the sky was also coming alive. All over town people were lighting and releasing paper lanterns. These lanterns are made out of rice paper and bamboo. You light the fuel coil at the bottom and hold onto the frame until the lantern is filled out and nudging north, then you let it go and it floats away – rising, rising, rising. The word beautiful doesn't do justice to the sight of these lanterns taking to the sky like a stately, silent flock of wandering stars.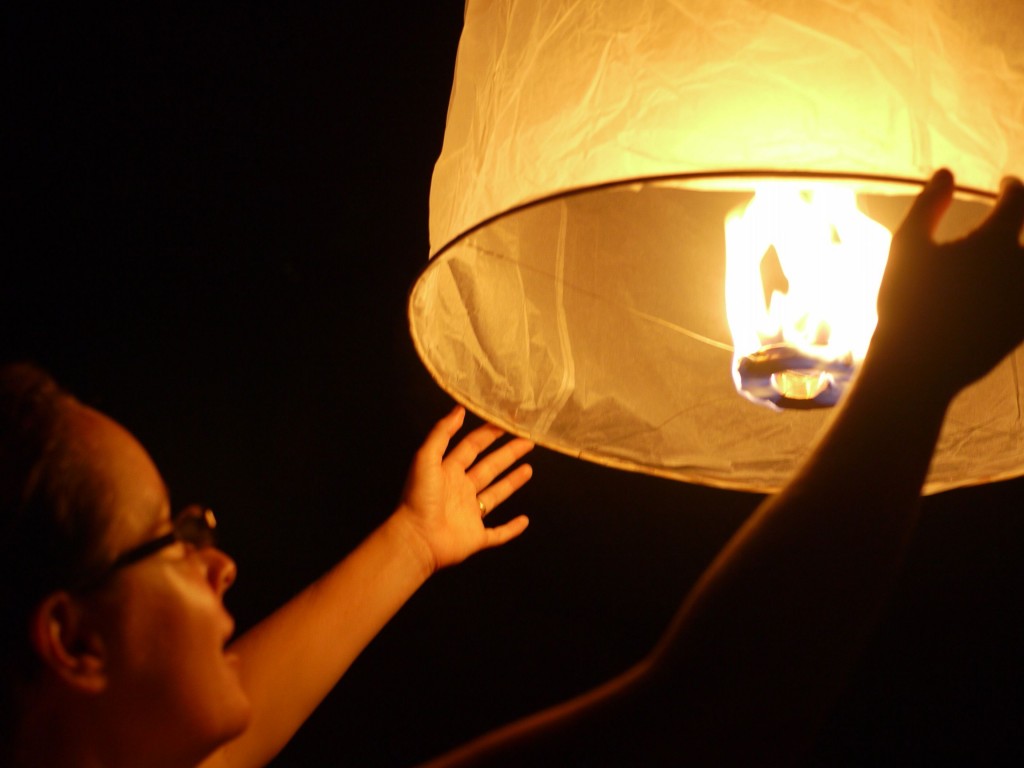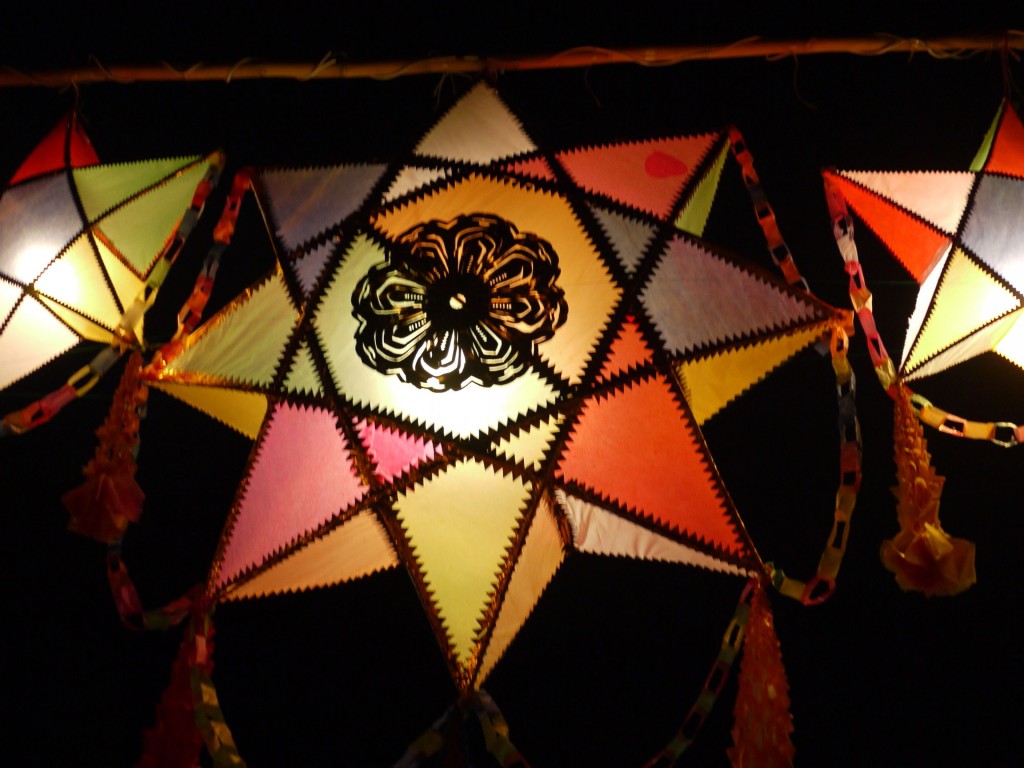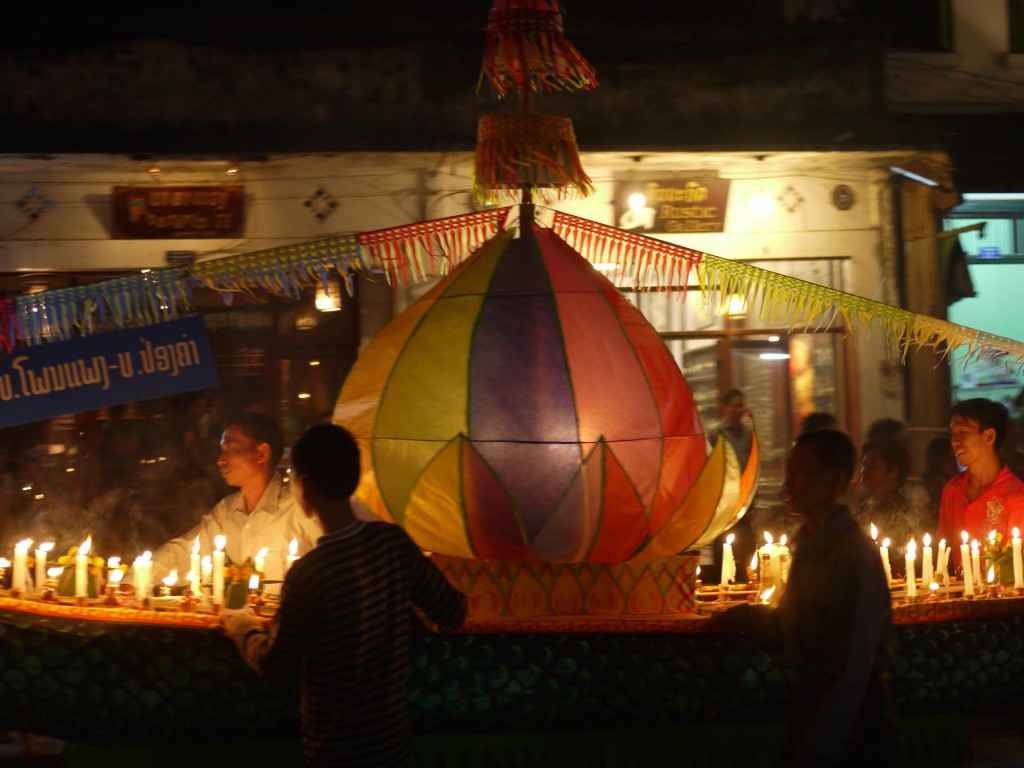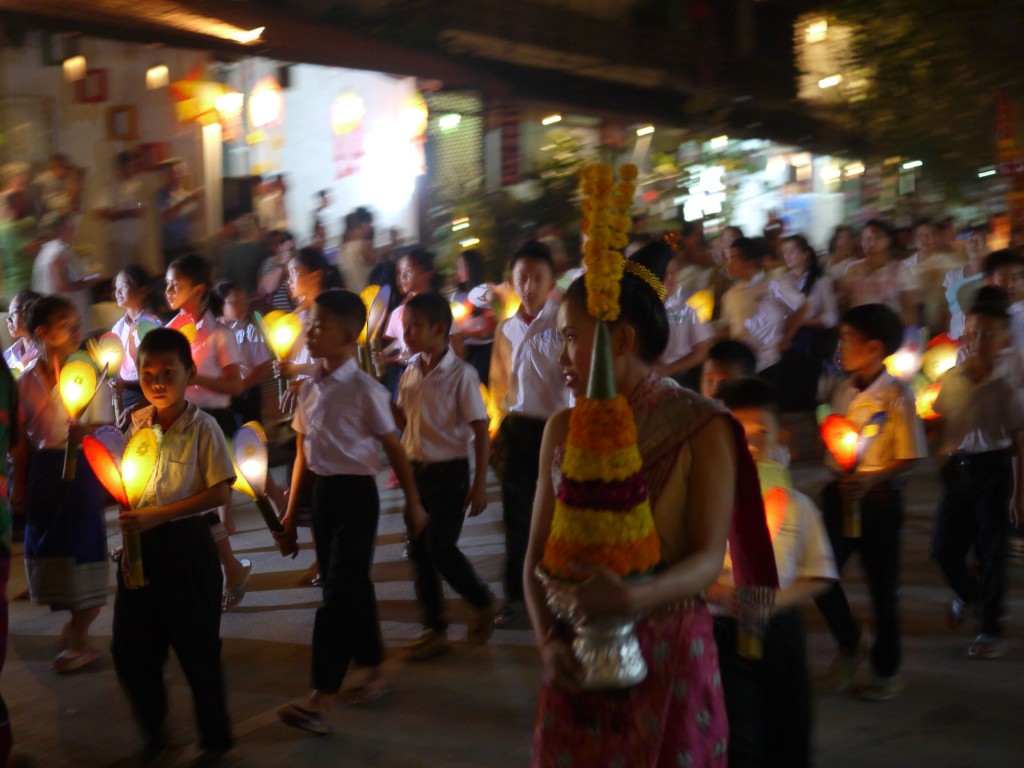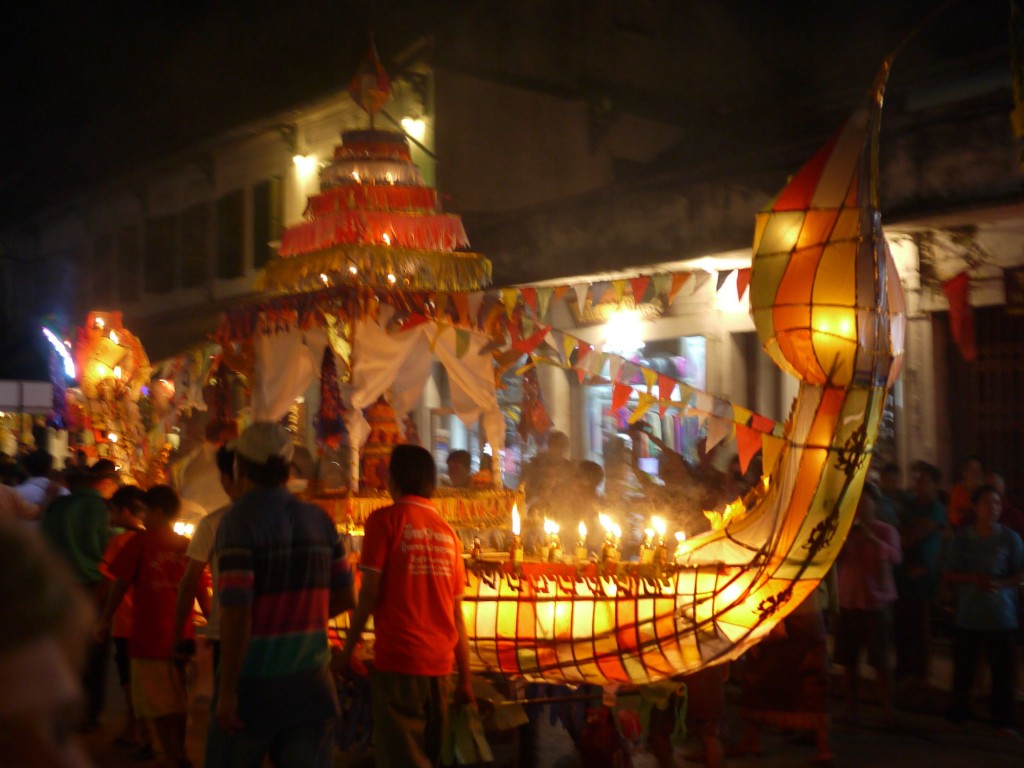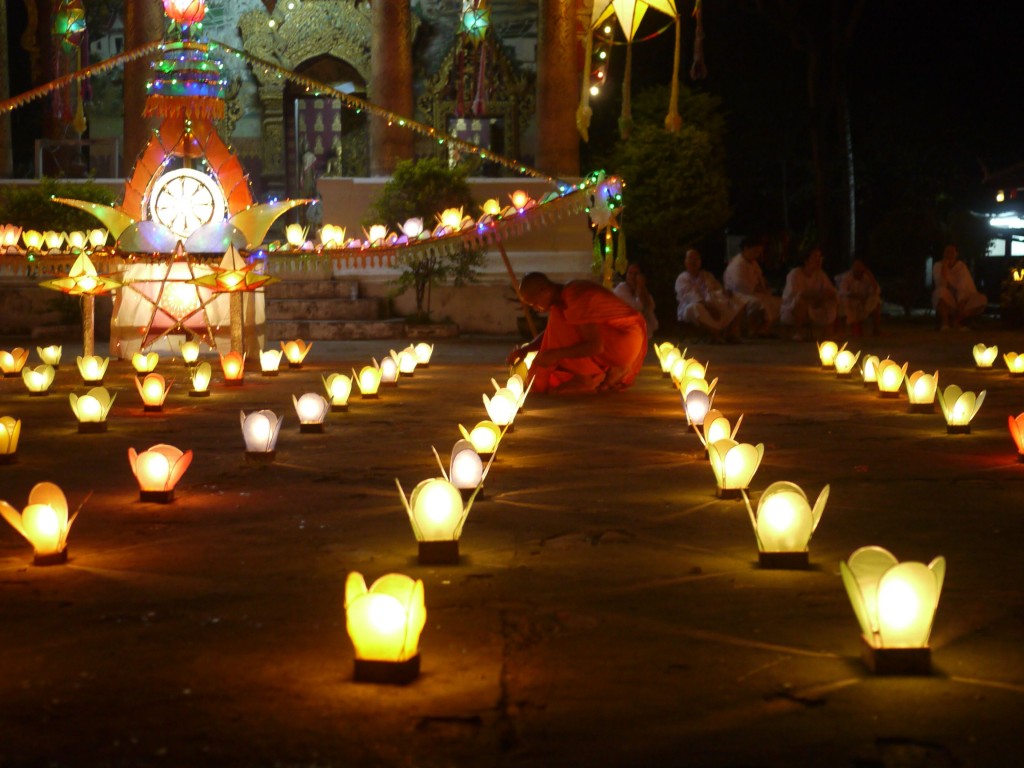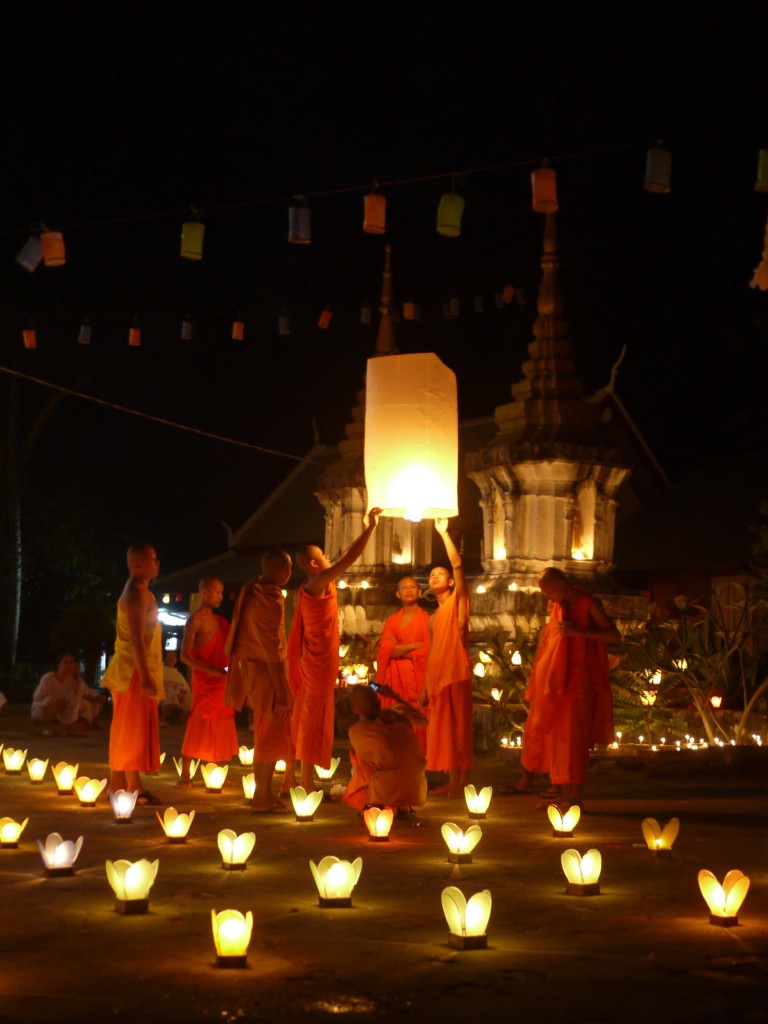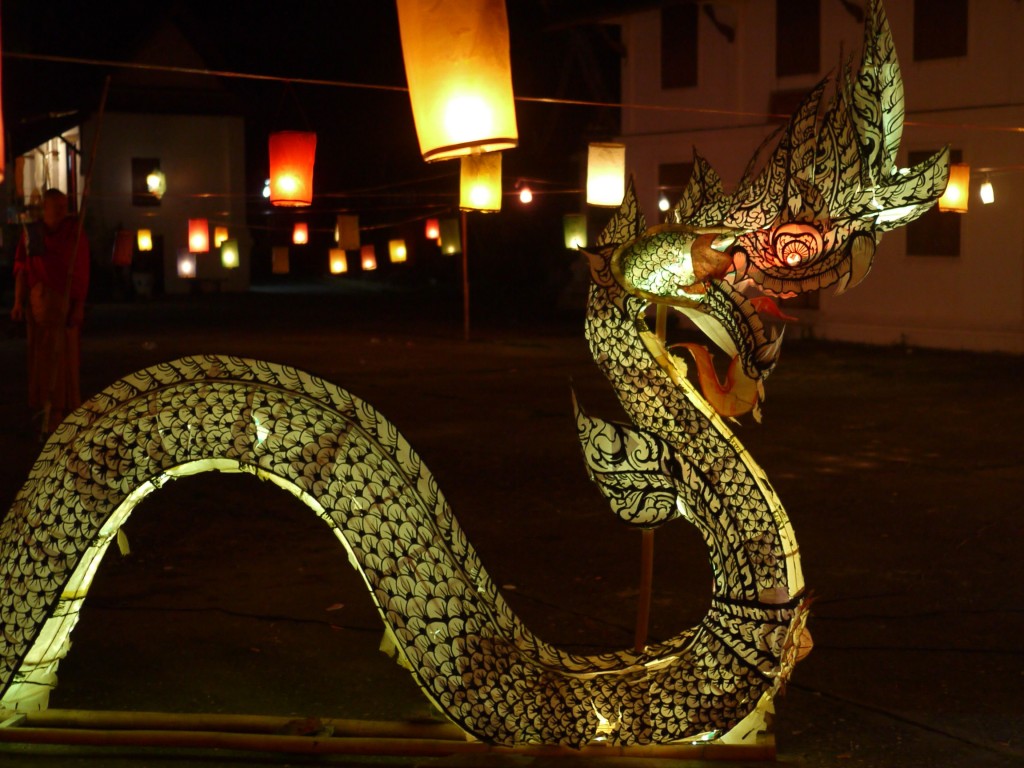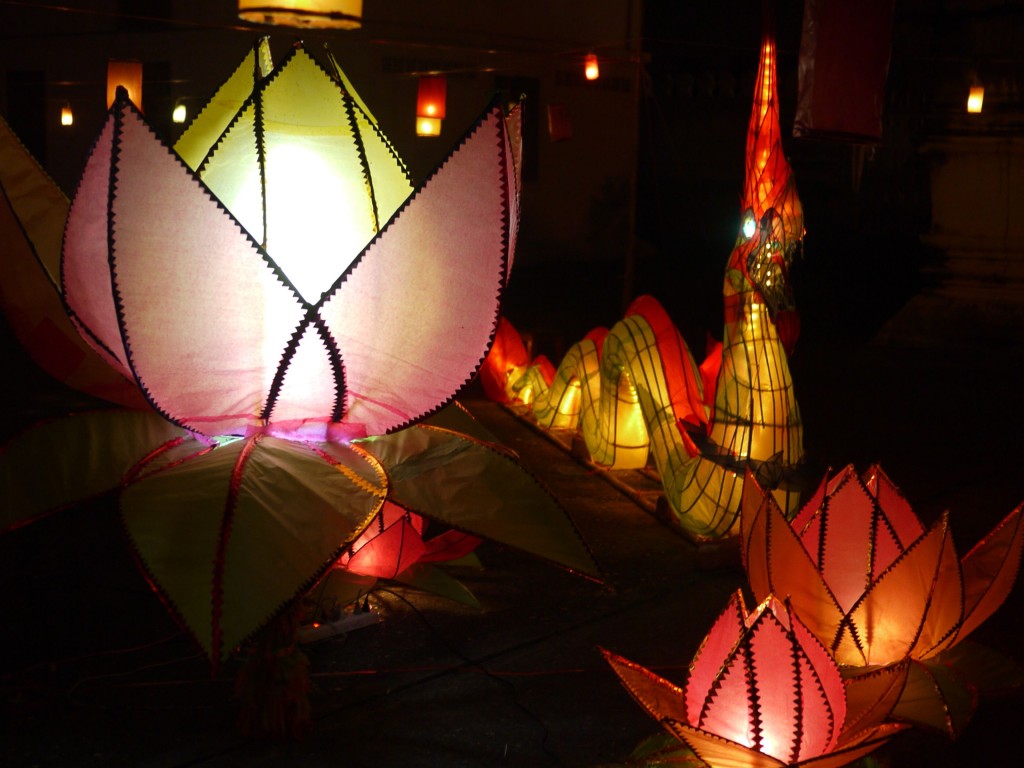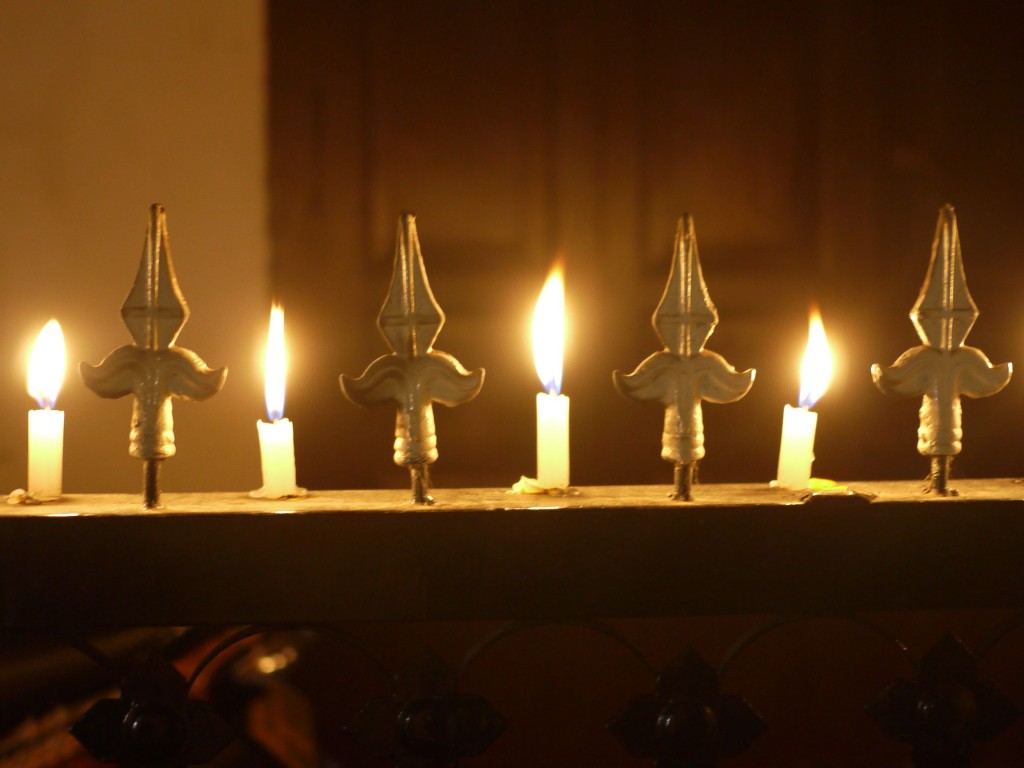 Related posts: