Lisa looks as if she has it made. She has turned her nomadic childhood and forensic psychology training into a successful career as a stress management trainer for humanitarian aid workers. She lives in Los Angeles, travels the world, and her first novel has just been published to some acclaim… But as she turns 31, Lisa realizes that she is still single and increasingly wondering where home is and what it really means to commit to a person, place, or career. When an intriguing stranger living on the other side of the world emails her out of the blue with an extraordinary proposal, she must decide whether she will risk trying to answer those questions. Her decision will change her life.


Praise for the award-winning Love At The Speed Of Email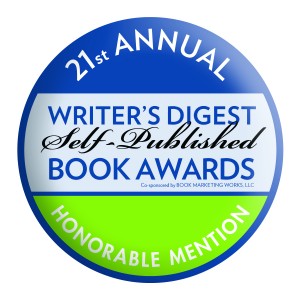 "Love at the Speed of Email is part grand romance, part travel memoir and part essay on life's most precious gifts. Lisa McKay is a phenomenal writer; clever and comedic, poignant and pitch-perfect. You will love this love story."
–    Susan Meissner, award-winning author of The Shape of Mercy and A Sound Among the Trees
 "Love at the Speed of Email, Lisa McKay's engrossing memoir about life and love and home, is a wild ride that spans the globe. At turns funny, contemplative, and romantic, Lisa's story resonated on many different levels and kept me eagerly turning pages, hoping for a happily-ever-after ending to this modern day fairy tale. I can't recommend this extraordinary book highly enough!"
–    Nicole Baart, best-selling author of Far From Here and After the Leaves Fall

"A travel memoir with a deep soul, Love at the Speed of Email takes us around the world but always brings us back to the heart of the matter: humanity's longing for place, purpose, faith. Lisa McKay's seamless storyteling helps us find ourselves in every corner of her globetrotting and even learn a little about love along the way. A true pleasure for the journeyer in all of us!"
–    Leeana Tankersley, author of Found Art: Discovering Beauty in Foreign Places
"Love at the Speed of Email is a riveting memoir by a talented author and globe-trotter. I loved journeying with Lisa McKay as she sought the love of her life and a place to call home. I can't recommend this beautiful and triumphant story enough!"
–    Gina Holmes, award-winning author of Crossing Oceans and Dry as Rain
Charities
A portion of my profits on this book will be going to support two charities in Laos: Pencils of Promise and the Luang Prabang Boat Library. Pencils of Promise builds schools and trains teachers. The Library Boat carries books up and down the Mekong to villages that can only be accessed by boat.